You all are aware of the businesses we have. A couple of our businesses have more contact lists than the others and it is time consuming to keep track of everything, to update things manually etc. So I am all for time savers…like the Ringya iPhone App.
The thing is this app isn't just for businesses, but for coaches, PTAs, Girl/Boy Scouts, teachers and whoever has contact lists.
Ringya transforms contact lists (class lists, work contacts, sport teams) into organized, sharable, digital lists. Just snap a picture of a paper list or email the app a digital version and…voila…you've got it handy on your phone!

Ringya iPhone App Review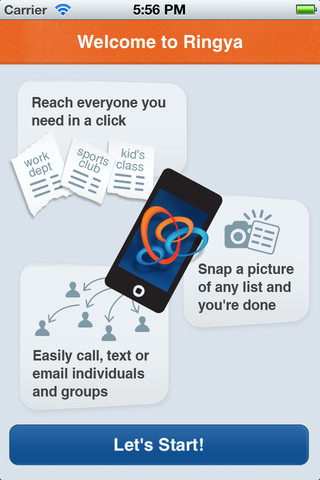 Ok, this was written on 8/3 and I just downloaded the Ringya iPhone app. It was very easy to set up. Just follow the prompts. I took a photo of a list that I wanted to be able to import to email and phone numbers so I could do follow up to a snail mail mailing via phone or email, but didn't want to have to do the data entry for it. If this app does what I think it will do, I am excited as this could potentially be a huge time saver! It did exactly what I thought it would do. It uploaded all the contact info of about 35 contacts – name, phone number, and mailing address. Almost wish there had been email addresses on the list and my work would have been complete. Since the emails were not listed, all I have to do is go into the "edit" feature and manually add the emails of the contacts.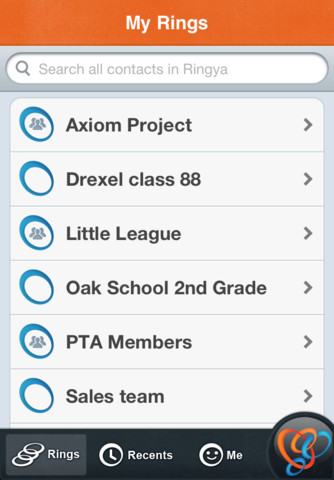 Easy peasy! What a neat little app! The only issue I foresee is if you do not have enough data space on your phone and have a tone of contacts. Otherwise the Ringya iPhone App receives two thumbs up from me.
You may download the Ringya for free on iTunes.

Share and Enjoy