I wanted to add some new photos of the chickens in their new home and of our turkeys, for those of you interested. I wish I had my phone or camera when we let all the turkeys and chickens out this morning. They loved stretching their wings, flying, puffing up and the chickens especially enjoyed foraging. While we move their coops every day or two depending, we don't get them out enough, especially the turkeys. Electric fencing runs around $500 and we've been trying to hold off on that expense a bit longer…It was fun to watch the "barnyard" full of poultry. Of course we had to keep Padfoot tied up so he couldn't cause any trouble.
Our Buff Orpington rooster went at our youngest daughter, Blondie, today because one of the hens she was holding made a noise. Blondie was more frightened than hurt. She said he pecked her on the back but there wasn't any marks at all. He's still alive and I am at a loss what to do because by all rights he should be on a platter, but the girls reminded me that we want to raise our own chicks and they have decided they want Buff Orpingtons. Without a rooster no baby chicks. A slight dilemma.
I was very proud of Peanut and Jumpy for catching the turkeys and getting them back into their coop. The younger children are quite adept at chicken catching too.
We have some very happy chickens and turkeys…take a look: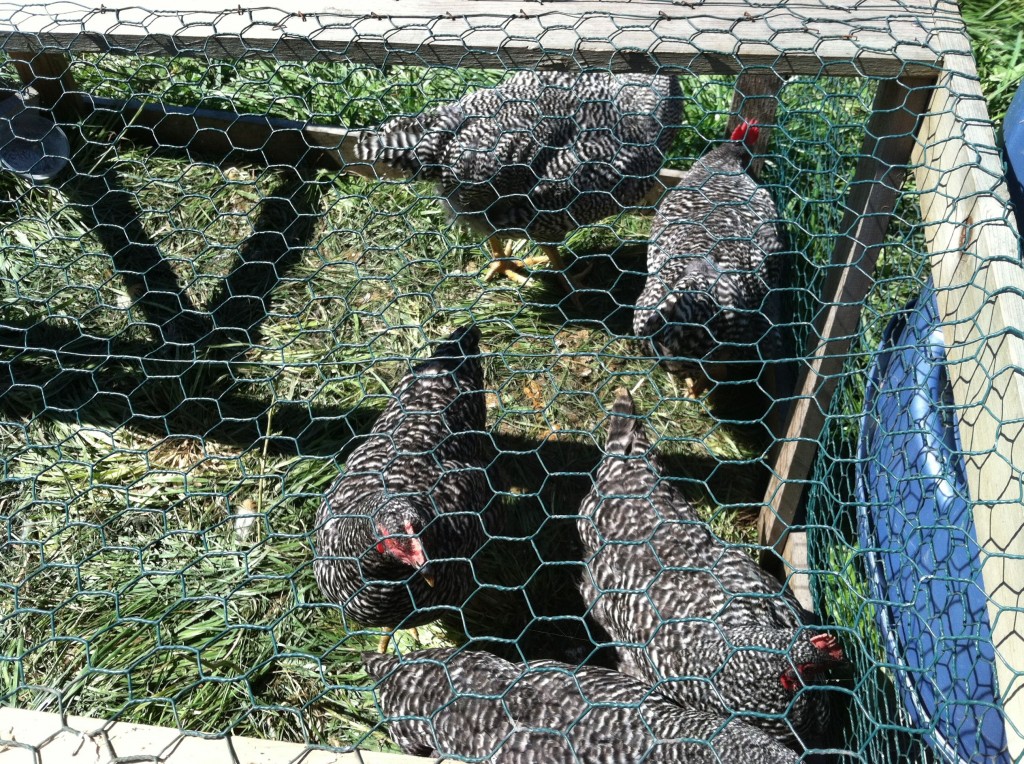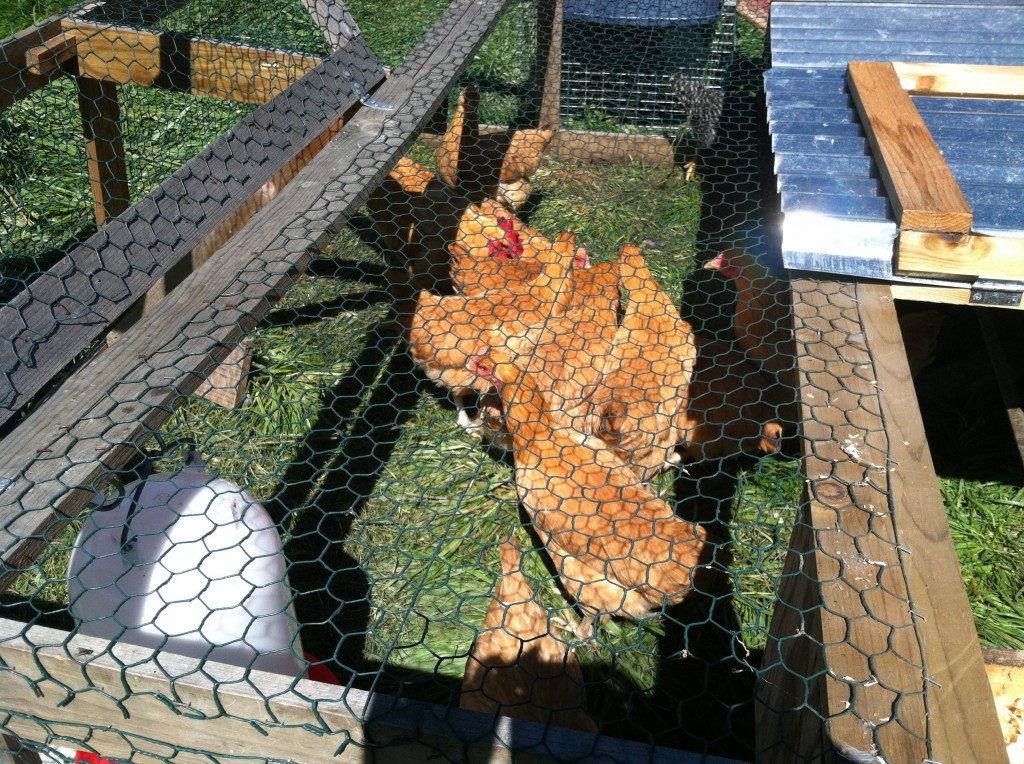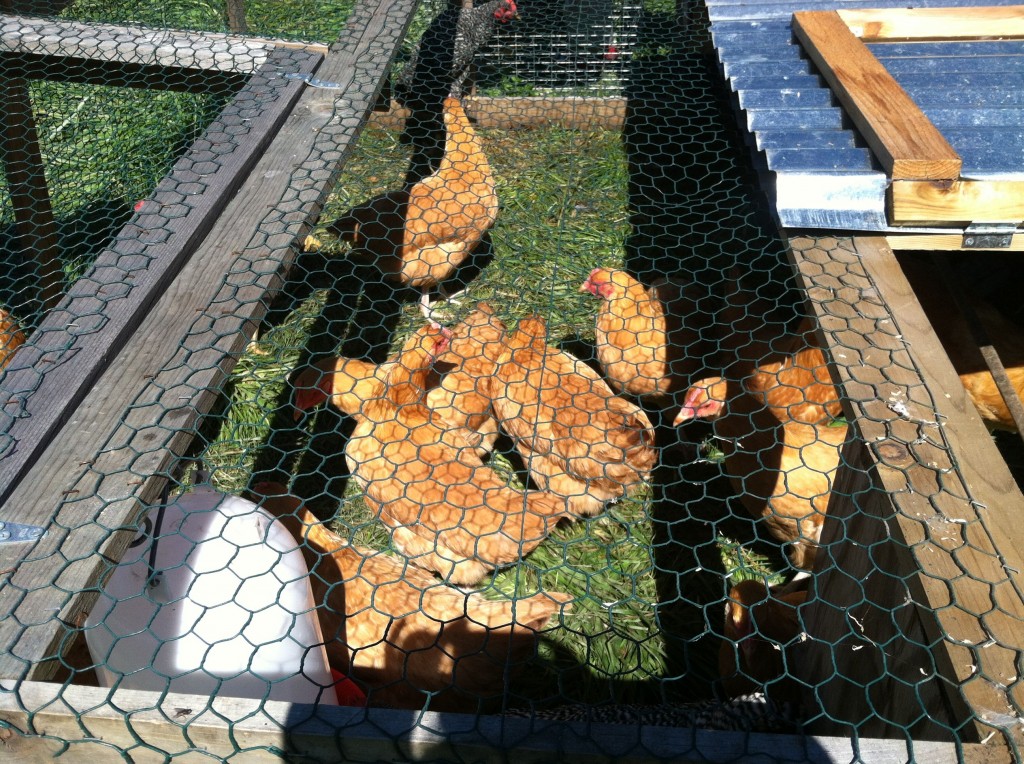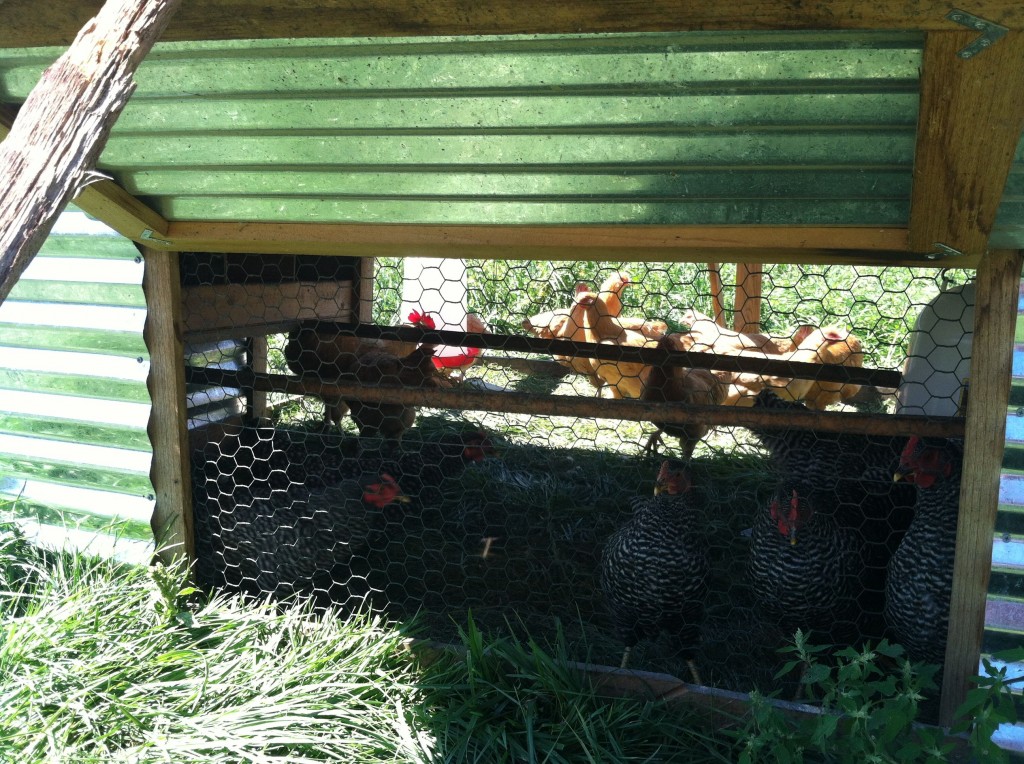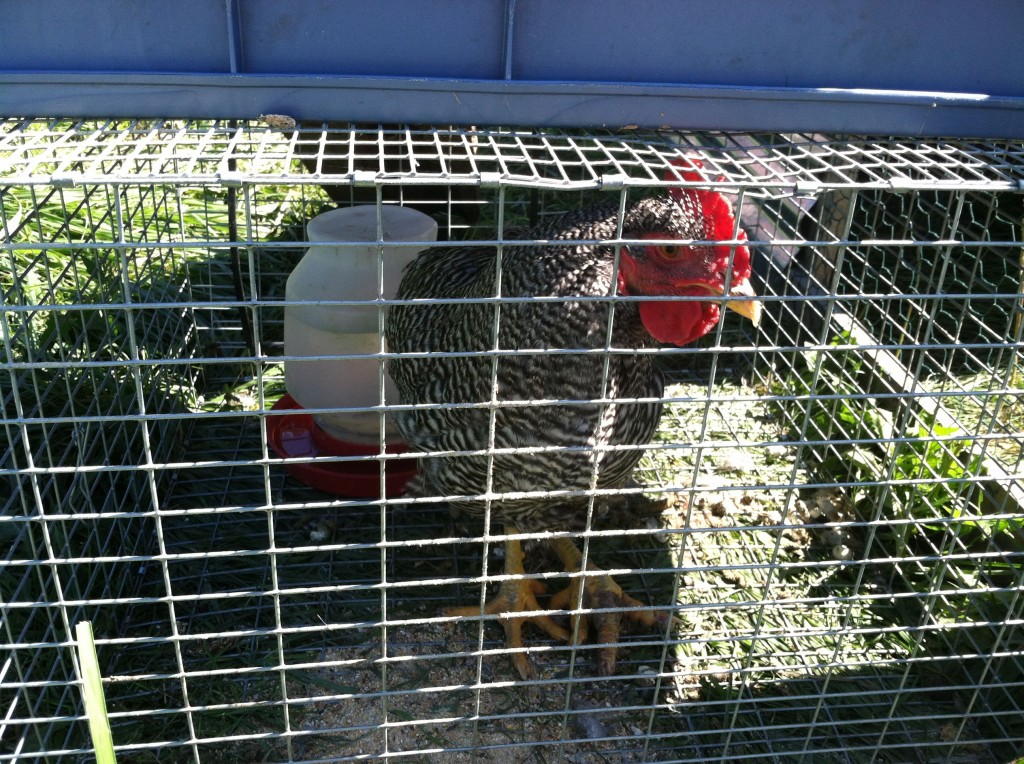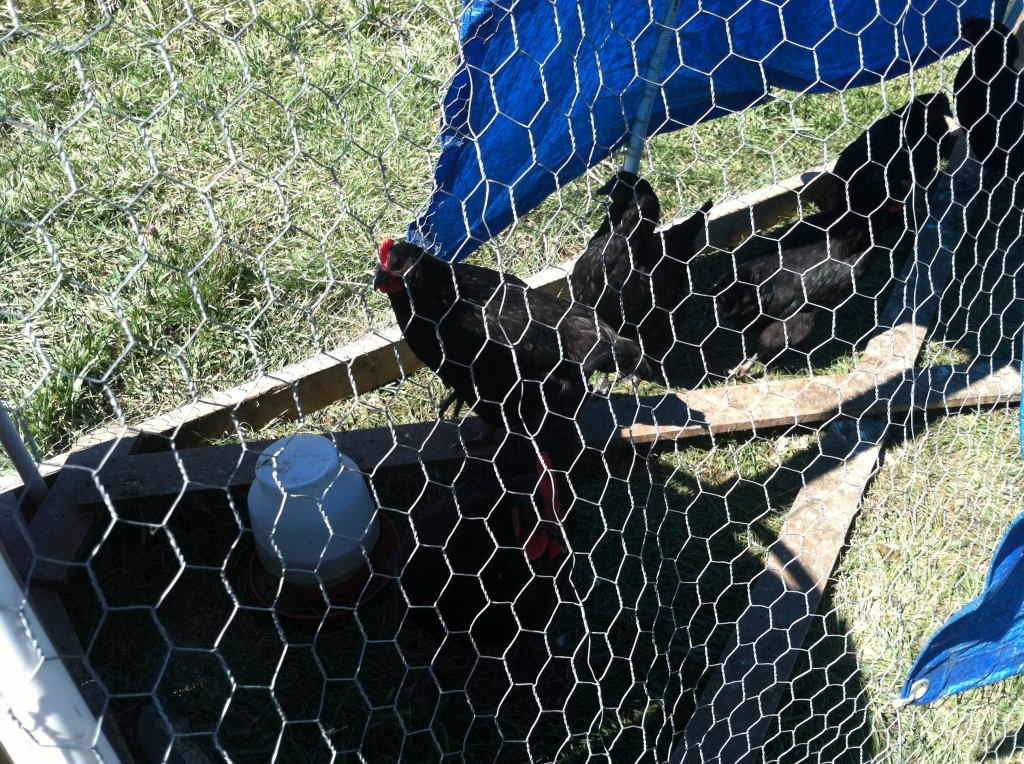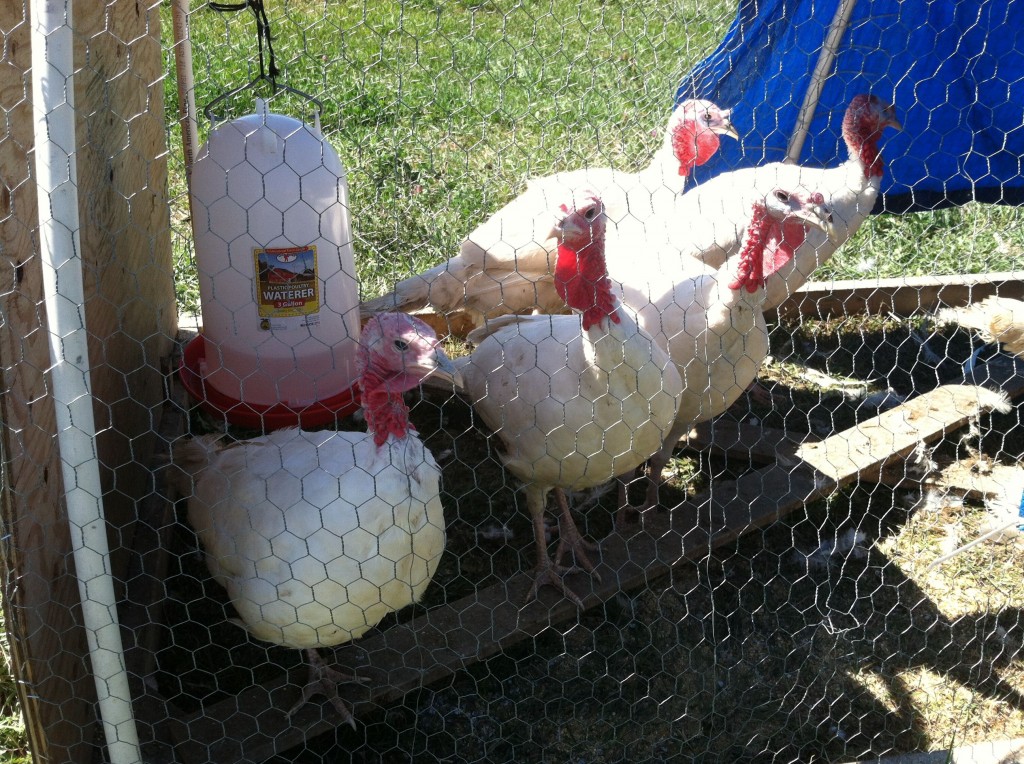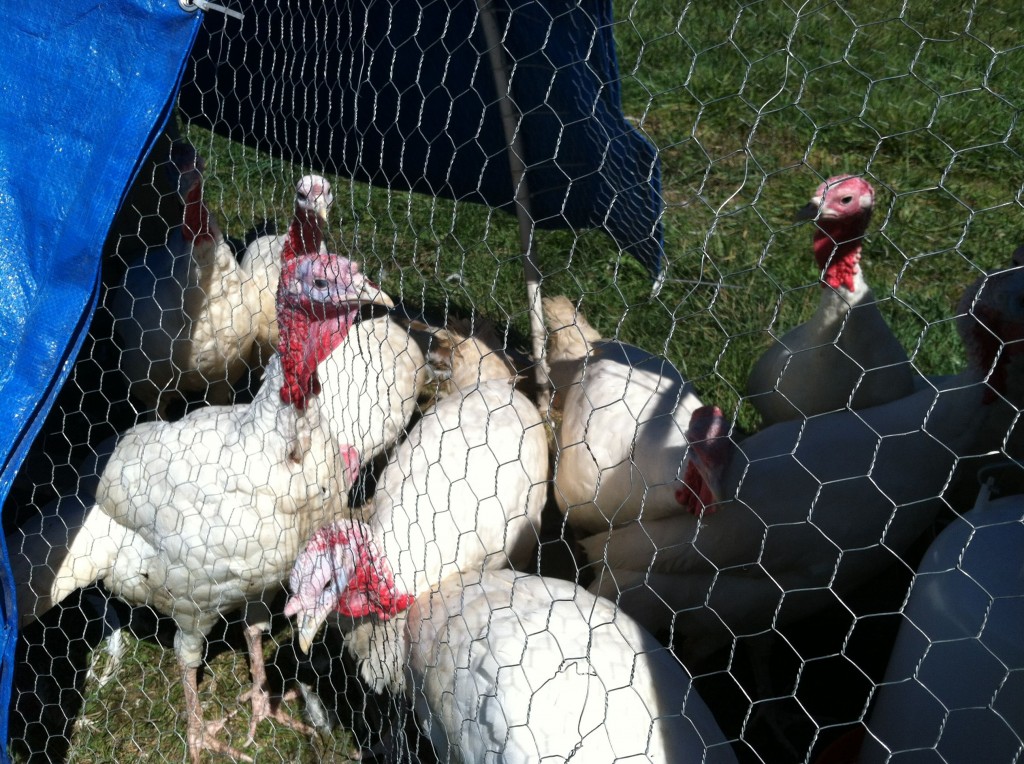 The turkey that is above all the rest in the photo below is our largest turkey and he's also the one that was the hero the other night when a predator came a-callin'.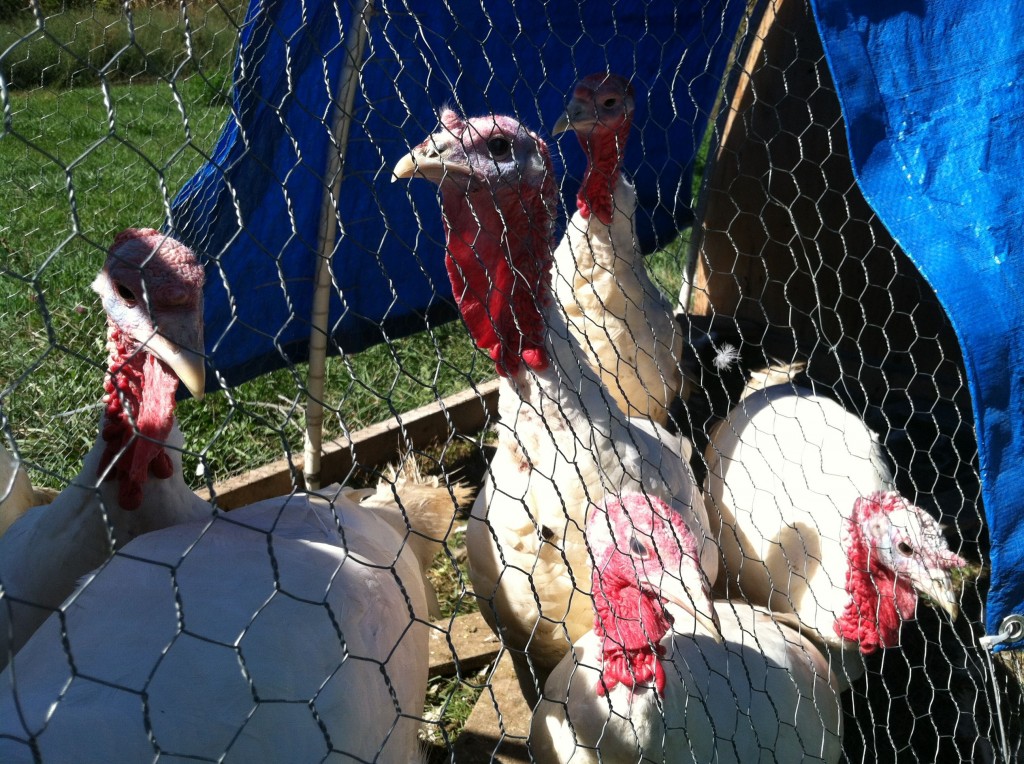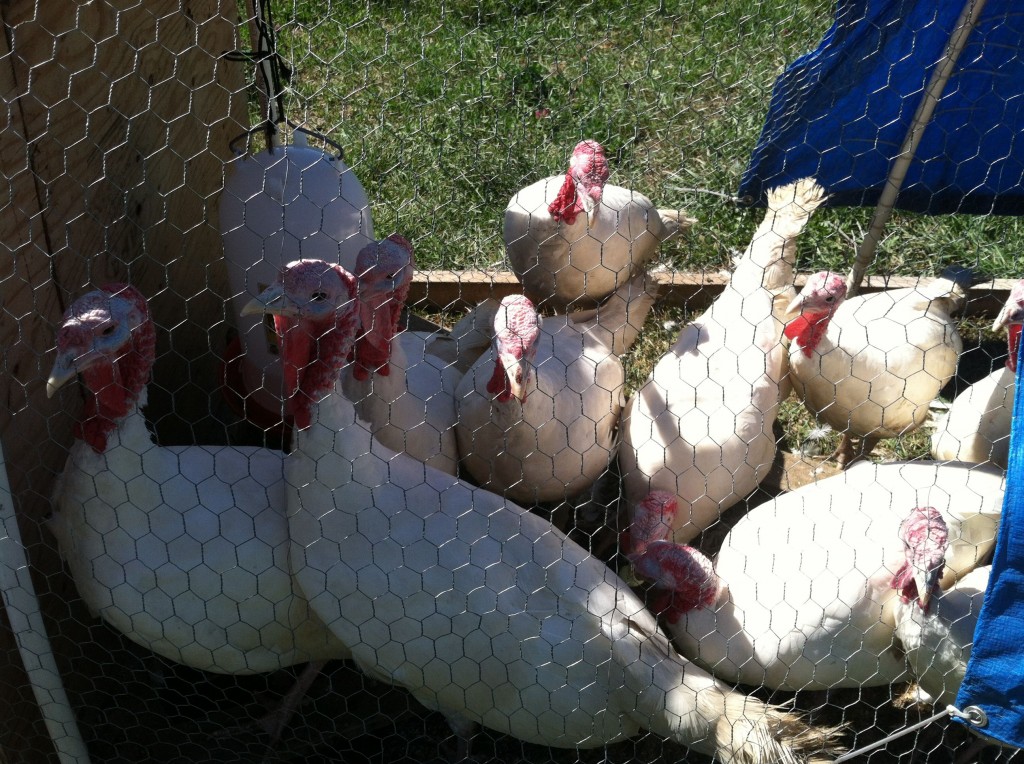 So many posts to do and so little time…

Share and Enjoy