Has your mobile carrier every ticked you off? Our first cell phone was just a pay as you go. Our first mobile service provider was very dependable, service was great but they did not offer the kinds of plans we wanted so we switched. When we started with our current company it was on the recommendation of friends so you can imagine our surprise when within the first month we had trouble with my husband's new phone. The battery had died and they could not replace it. Do you know where they sent us? Amazon. That's right. The thing is there was no guarantee that a new battery would fix the problem, it was only what we thought might be wrong with the phone.
If I remember correctly, the customer service personnel were not clear in their instructions and it ended up taking 3x to get a phone that worked between customer service and warehouse mistakes. And of course, misunderstanding on our part. 3x shipping phones back and forth. Wouldn't it have been easier just to have a $8 battery in stock? What bugs me about companies is when they blame you, the customer. Whatever happened to serving the customer first? Believe me I have come across more and more companies putting blame on the customer and not owning up to their own mistakes. I don't believe consumers should just take advantage of businesses, but I still agree in "The Customer comes first," not that they are not always right, but they should be served with respect and decency
In the case of the mobile phone, we never did complain but it has set ill with us ever since. One of those leftovers from not speaking up when we should have and it has tarnished our view of our cell phone provider.

We put up with our carrier because of perks we don't think are available with other service providers, which is probably the main reason most people who are frustrated with their wireless provider/experience stay with them.

Survey of Wireless Customers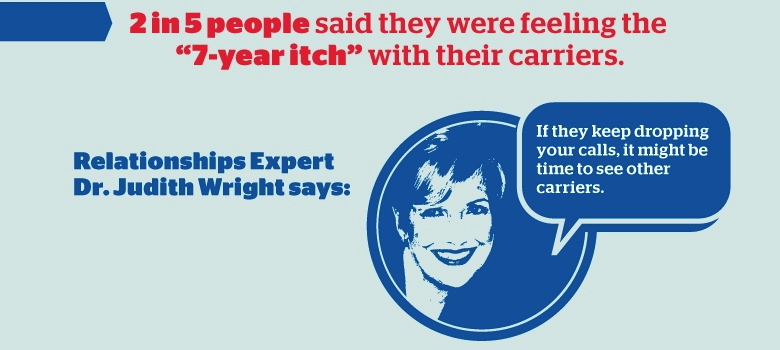 Survey:
• A study conducted by U.S. Cellular indicates that 43 percent of individuals are in the 'seven year itch' phase with their wireless provider, noting they are comfortable but suspect they are missing out on something better.
• Out of the 1,208 participants polled across four regions of the country, 56 percent of the respondents admitted to being unhappy with their carrier over the past year but only 35 percent of all respondents have ever broken up with their provider.
• In spite of this overall dissatisfaction, respondents are hesitant to call it quits. More than one-third of respondents say they stick with their current provider because they believe all carriers are the same, it is too much trouble to switch carriers, or they don't want to sign a new contract.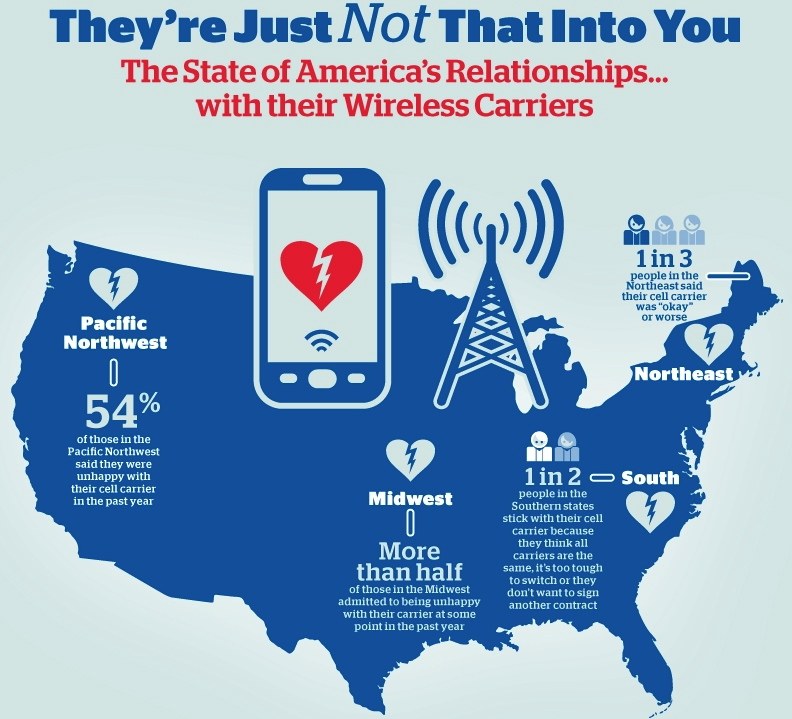 Hello Better Campaign
U.S. Cellular has introduced a the Hello Better campaign and is encouraging consumers to say goodbye to mediocre cell phone service and hello to respect and a better wireless experience. They are providing:
the industry's only rewards-based program
no contract after the first contract ends
free incoming calls and texts
free overage protection
and finally, free batter swap for your phone
We've never used U.S. Cellular before, but from the looks of things they are gearing up to try to provide a simpler, easier wireless relationship with their customers.
Visit U.S. Cellular's Plans and Rewards Program for more information or to take full advantage of their Hello Better campaign….and please let me know what you think of their service!

I participated in this sponsored post campaign for One2One Network. All opinions stated are my own.
Share and Enjoy