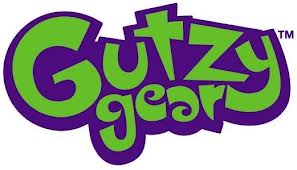 GUTZY GEAR. Collect Them ~ Trade Them ~ Change Them. Gutzy Gear is a great, new way to express yourself by customizing your backback, sports duffel, messenger bag, and more! Gutzies are cool looking removable patches. Gutzies stick to a Gutzy strap cover that you put wherever you want to go Gutzy! With 56 Gutzies in a series and new Gutzies constantly being introduced, you can collect and trade a world of Gutzies. But Gutzy Gear is even more… Gutzy Gear is a lifestyle! Gutzy Gear is about showing the world who you are, taking chances and being the best YOU you can be. So wherever you are, whenever it is, whatever the plan… GO GUTZY

OUR REVIEW:
We received a Party Pack of Gutzy Gear.
The pack included:
~ Backpack strap covers
~ Gutzy Hat
~ Gutzy Visor
~ Gutzy Patches (Packs of 2)
~ Gutzy Games
We had a wonderful party thanks to Gutzy Gear. We had both boys and girls at our party ranging in ages from 2 years to 10 Years old! All of the children were enamored with Gutzy Gear! They were elated each to receive a pair of backpack straps which came with one Gutzy (smiley face) patch. Each child then had their name drawn (to make the picking order fair) to choose the Gutzy 2 pack of their choice.  Of course once each child had their Gutzy Gear on their straps …they began to trade. It was so nice to see the children engaged and getting along. There were enough Gutzy Gear patches to go around and all 15 guests were happy!
We also played some matching games courtesy of Gutzy Gear… the games were fun and entertaining. The young children really liked this part of the party. The game basically was like the traditional memory game only the children had to match up Gutzy halves…once they found both halves they made a "whole" and thus made a match!
Unfortunately, my battery ran out of my camera before I could get a full group shot at our party but here are some of the older children with the little ones enjoying their Gutzy Gear!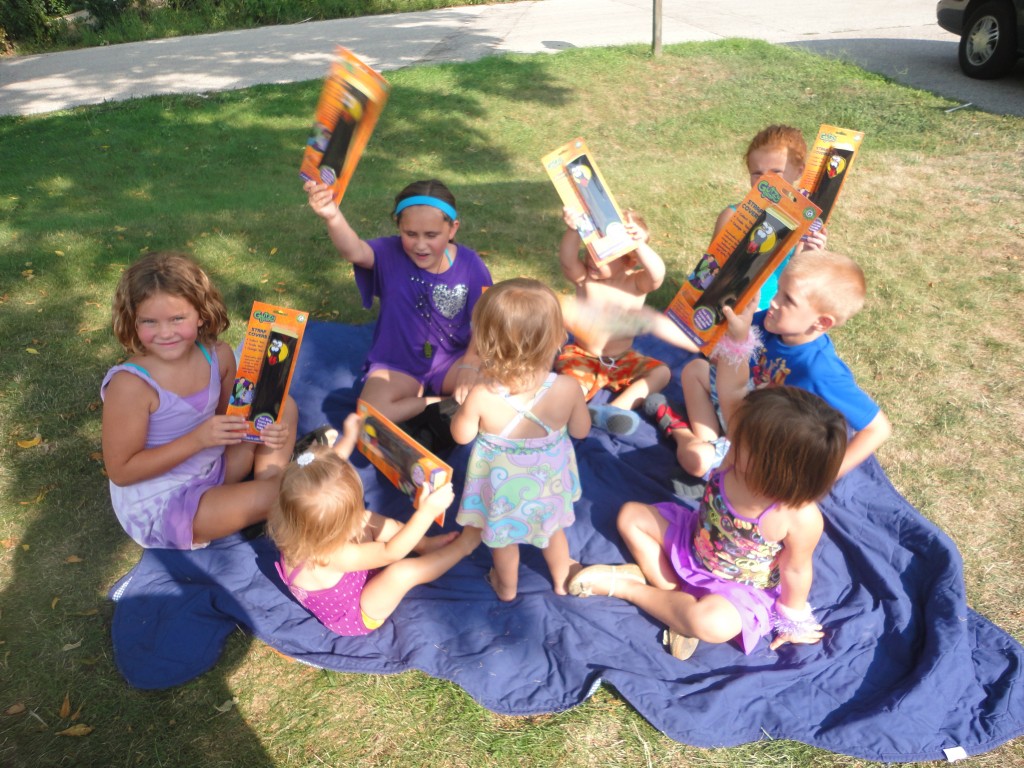 Some trading going on…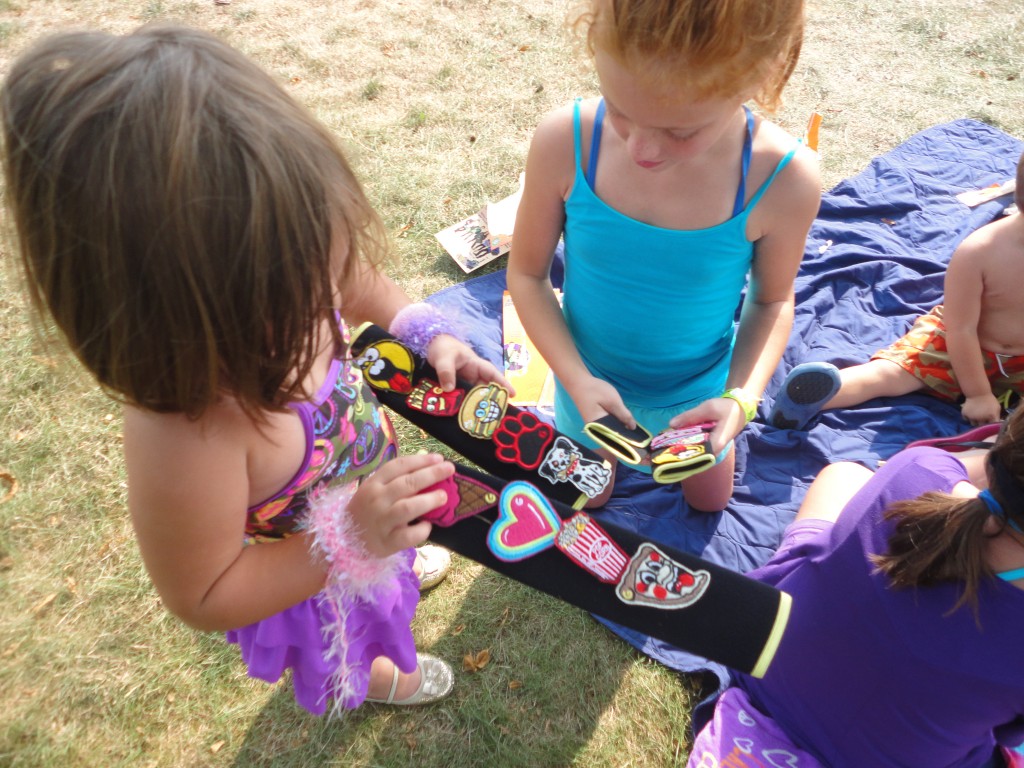 Finally… all Gutzied Up!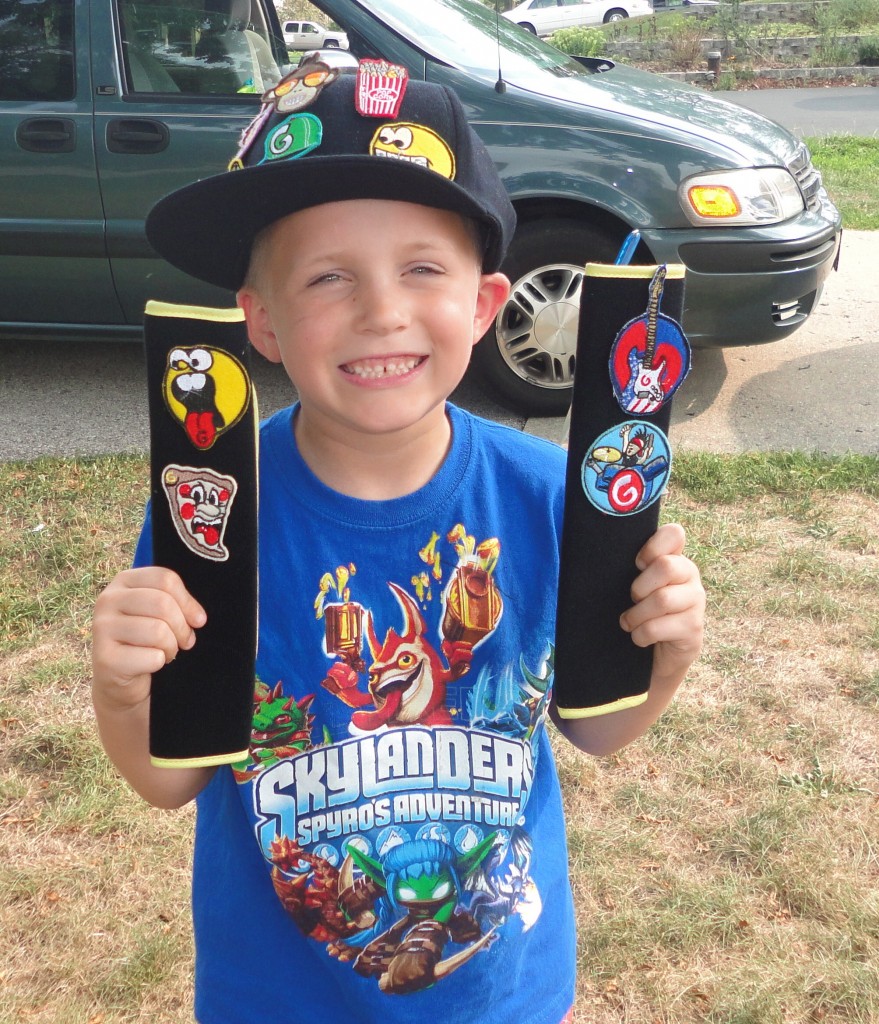 The children ALL had a wonderful time with their Gutzy Gear…trading and giving… it was so nice to see the children interact in such a fun and creative fashion.
Visit www.gutzygear.com for information on the product and where you can purchase your very own Gutzy Gear.
The website even has E-cards, Downloads and Virtual Gutzy Gear…this is the next step in our families Gutzy adventure …so be sure to check this out before or after you get your very own Gutzy Gear!
I even saw some additional items that may be added to our Christmas list (I saw a neat Gutzy Collectors Book and Gutzy to go strap)…so yes we will purchase these fun patches again and again!
Faith and Family Reviews received the following product in exchange for writing a review. While we consider it a privilege to receive free products to review, our reviews are our honest opinion and thoughts of the product.
Share and Enjoy