Today we are hosting our first farm tour and potluck since having animals. A few months ago the leader of Chicago's Weston A. Price group contacted me after having found our Local Harvest listing. It's been a little nerve wrecking this week since I have had my normal work load to deal with, that many of the things for the farm tour – cleaning the house, making a couple of dishes to pass, getting things to look half decent in the garden and yard, etc. have all had to wait until the weekend. The yard is a challenge since Padfoot is still chewing up boxes or whatever he can find and making a mess every time he's bored!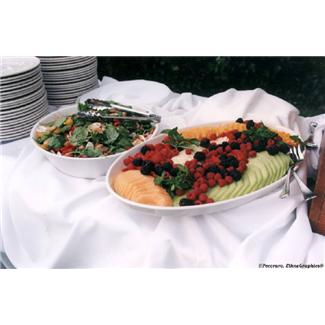 We are really looking forward to meeting this new group of people and allowing them to see what we are doing to provide locally grown, healthy, GMO-free, non-chemical food. They are really interested in our farm and would like to promote it during the winter months, as we have offered them significant savings if they purchase a CSA share from us for the 2013 season. (CSA means Consumer Support Agriculture). Here's to hoping the event goes off without a hitch!
We really want the farm to be self-sustaining, which simply means profitable enough to pay for itself. That's our first goal. Our next goal is to make enough money for the children each to earn an income from it. Let's just say lots of thinking has been going on lately as we brainstorm and try to see what businesses we can create as off shoots to poultry, eggs and veggies.
I'll let you know how the farm tour and potluck goes a little later….
Update: We had about 13 people out for a session of "know your farmer, know your food", in spite of the rain. Nice group of people. Met another local farmer whom we learned a lot from, so that was a huge connection as he has some great ideas and only 45 minutes away. AND he's willing to try processing our turkeys for us, I say try because he's only processed broilers/meat chickens, so we don't have to make a 4-5 hour drive to the only processing plant in Illinois! We also have the opportunity to volunteer on his chicken processing day so we can see how it's done (up close and personal) and help him out.
I was took busy talking to get photos of the actual potluck, so the one above is a fake. Our oldest son wants to know when the next potluck is because he liked all the food….HA!

I'd say our day afternoon was a success.
Share and Enjoy