A couple of months ago a fellow homeschooler posted on our homeschool group that a friend was selling their pool. It was only used one season. We thought with all the land we had here that it would be great to have a pool to play in so we bought it. One minor detail….we neglected to ask the landlords first, as we really didn't think it would be an issue. When we did, they talked among their sibling group – this sibling group manages the property since their dad has Alzheimer's and is in a nursing home – they said no because it's a liability.

You don't know how disappointed we were. Now we have a nice 15ft by 36″ pool sitting in our garage all boxed up waiting for us to find our forever home….some day.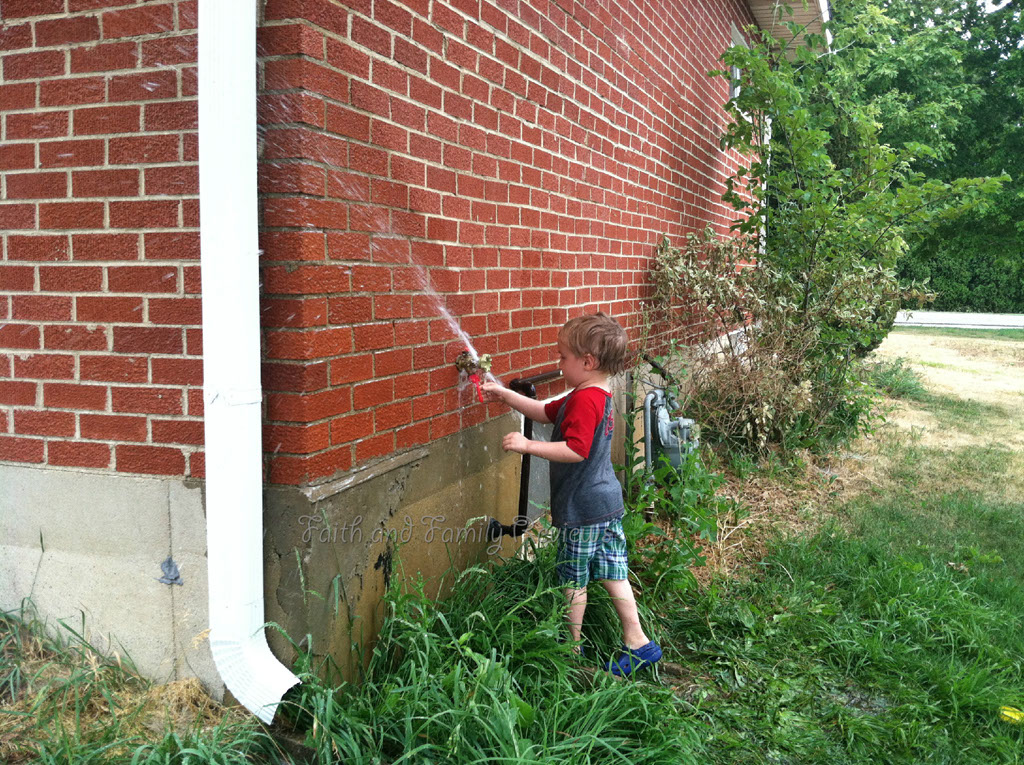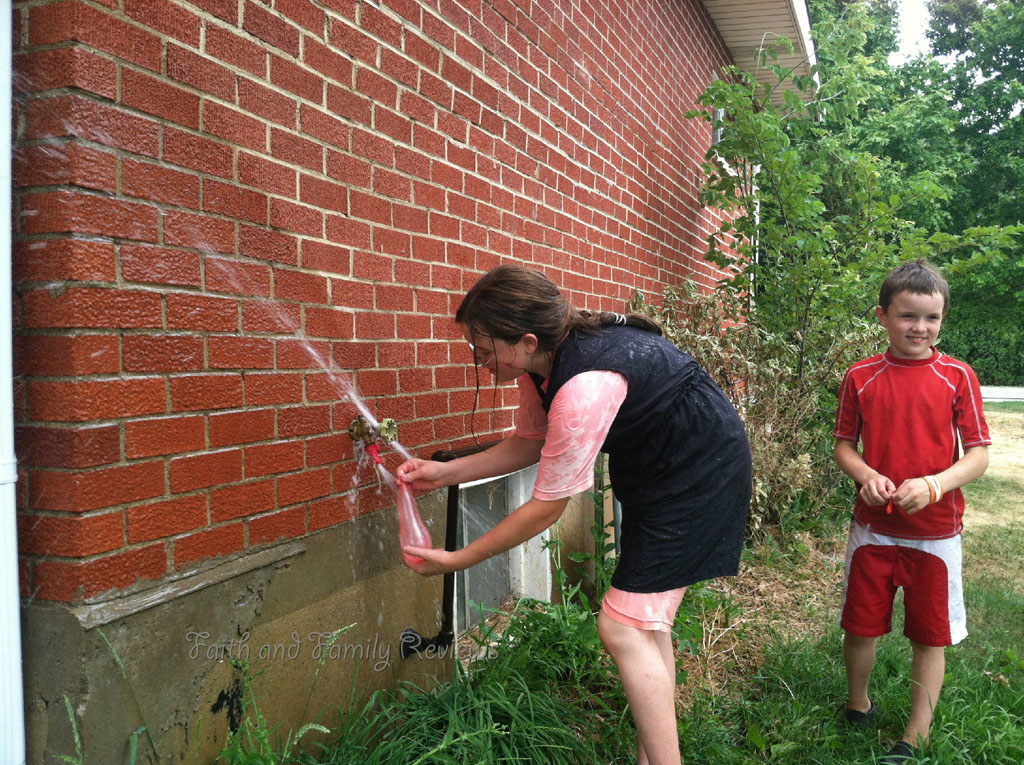 How can we have a pool party then without a pool? We played in the water at the outside tap. All our garden hoses were out in the garden and in the pasture with the chickens so we filled up water balloons to celebrate and used the water at the side of the house; which also happens to leak and spray all over the place and acted as our sprinkler. We did look for sprinklers at Walmart when we went shopping but there was only one style available and after envisioning the children breaking it, we opted to save the money. Things break easily and fast and lots at our house.
We bought our treats though!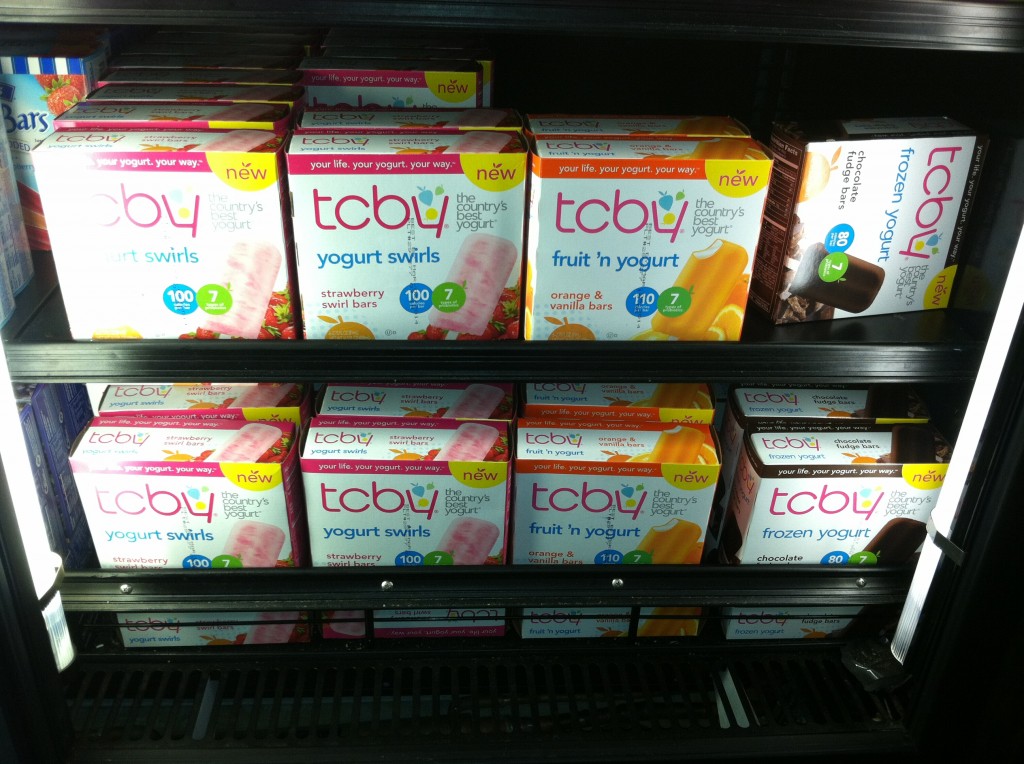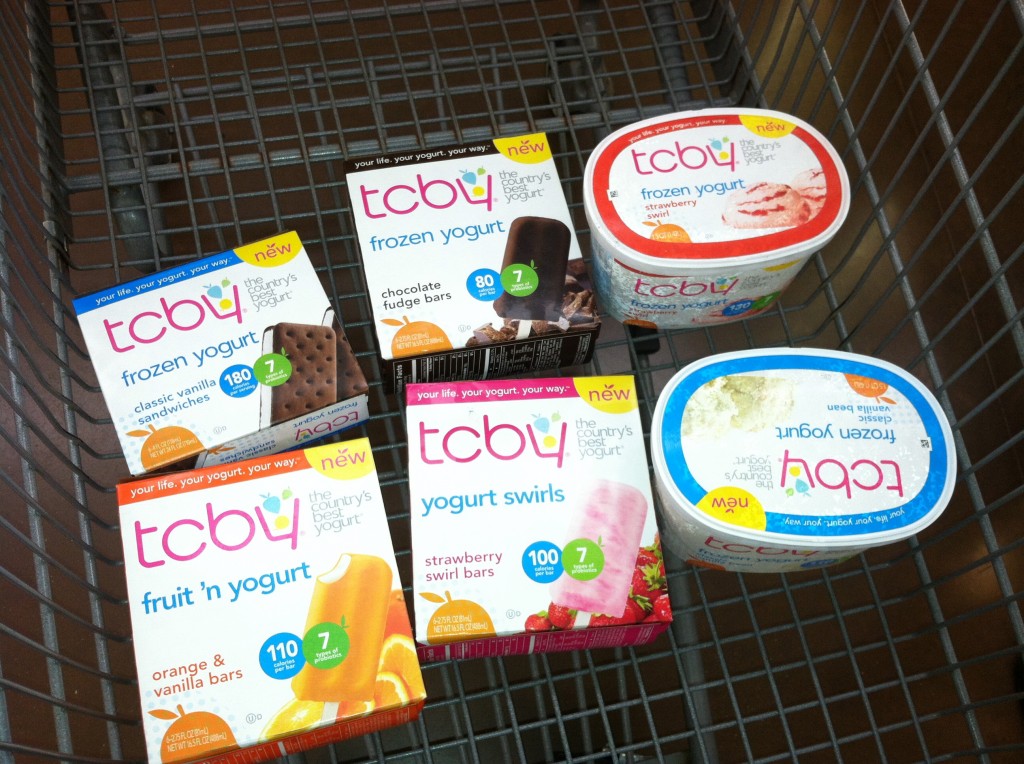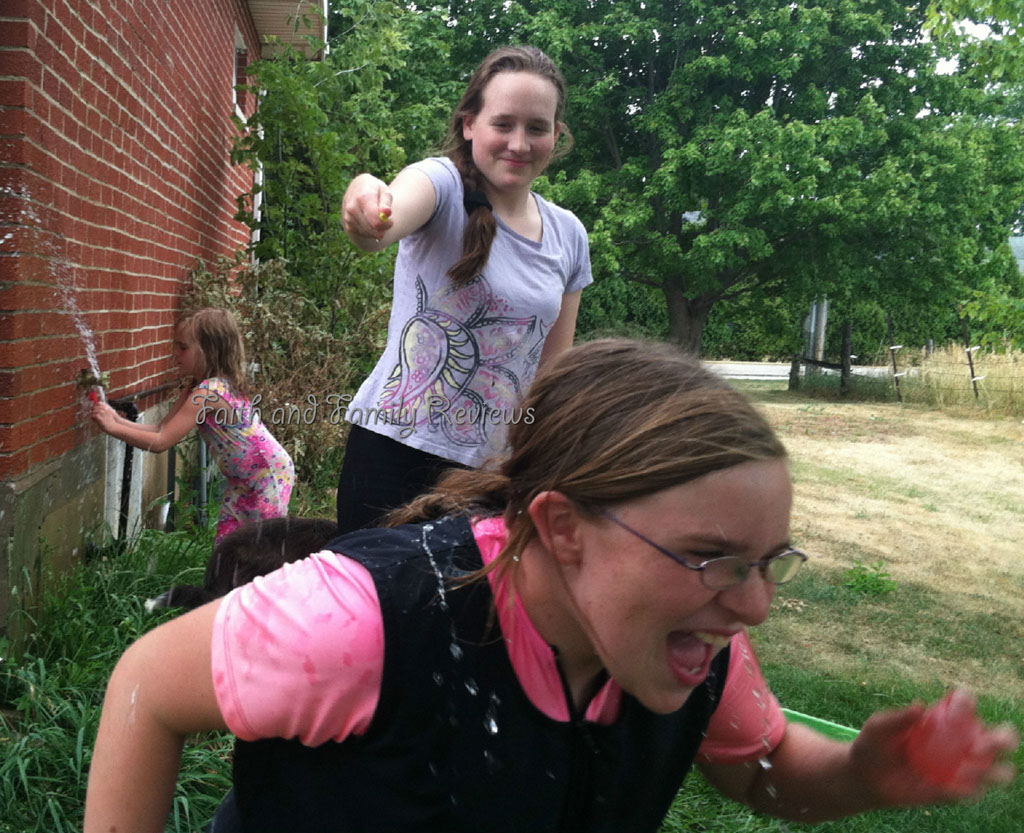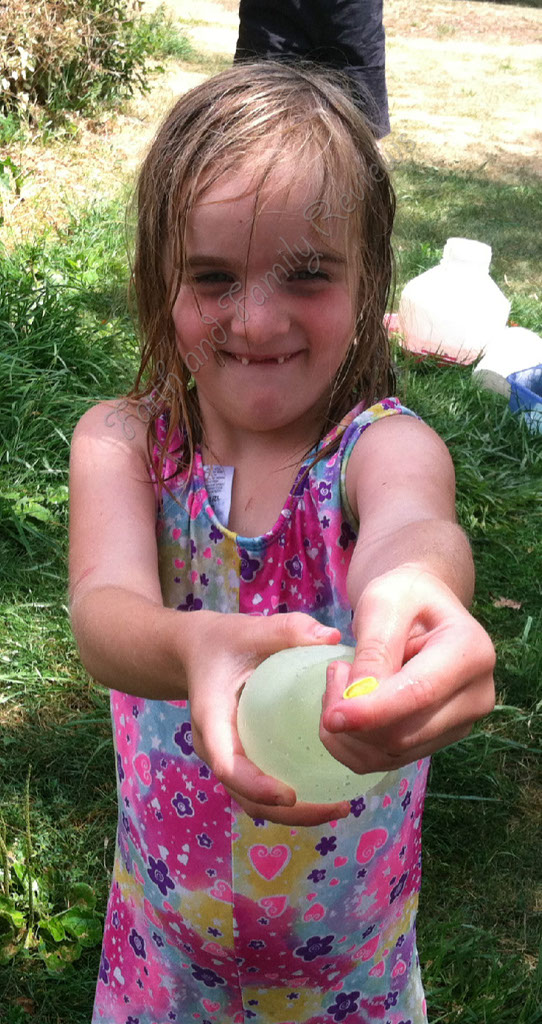 Video of who the little princess above was aiming for! See the video below to find out!

Our pool party was in celebration of National Ice Cream Day, which is tomorrow July 15. It has been super hot here lately. It's like that every where from what we hear and read. And what better way to cool down than to play in cool refreshing water and snack on some TCBY Frozen Yogurt treats?! Fun, eh?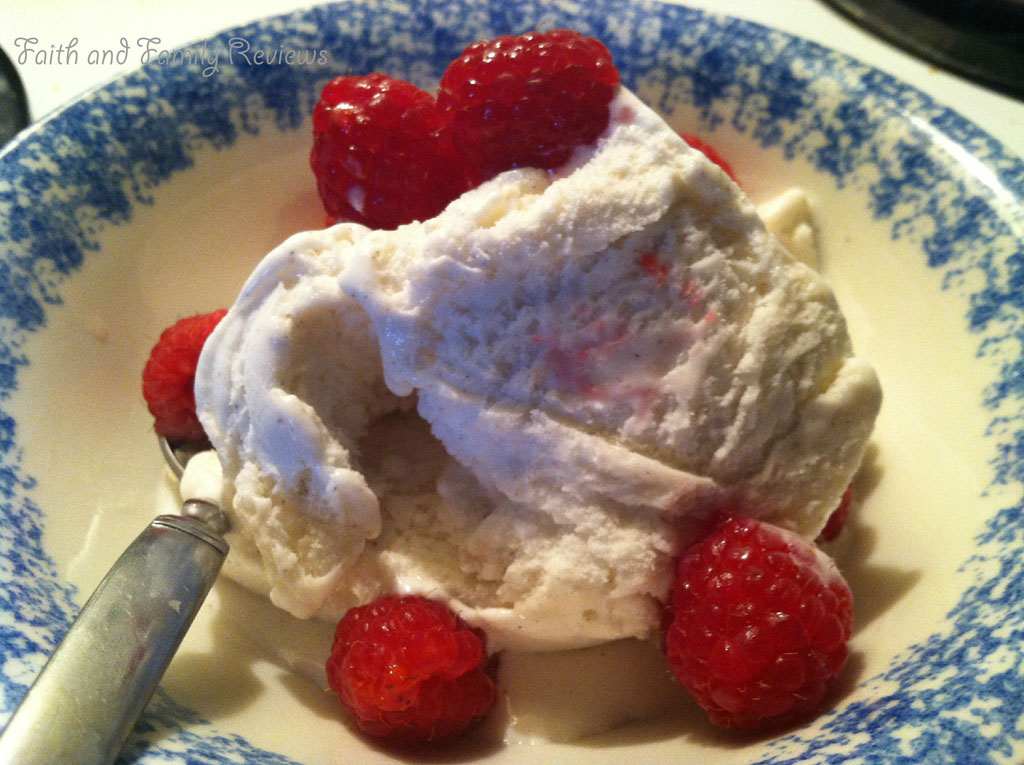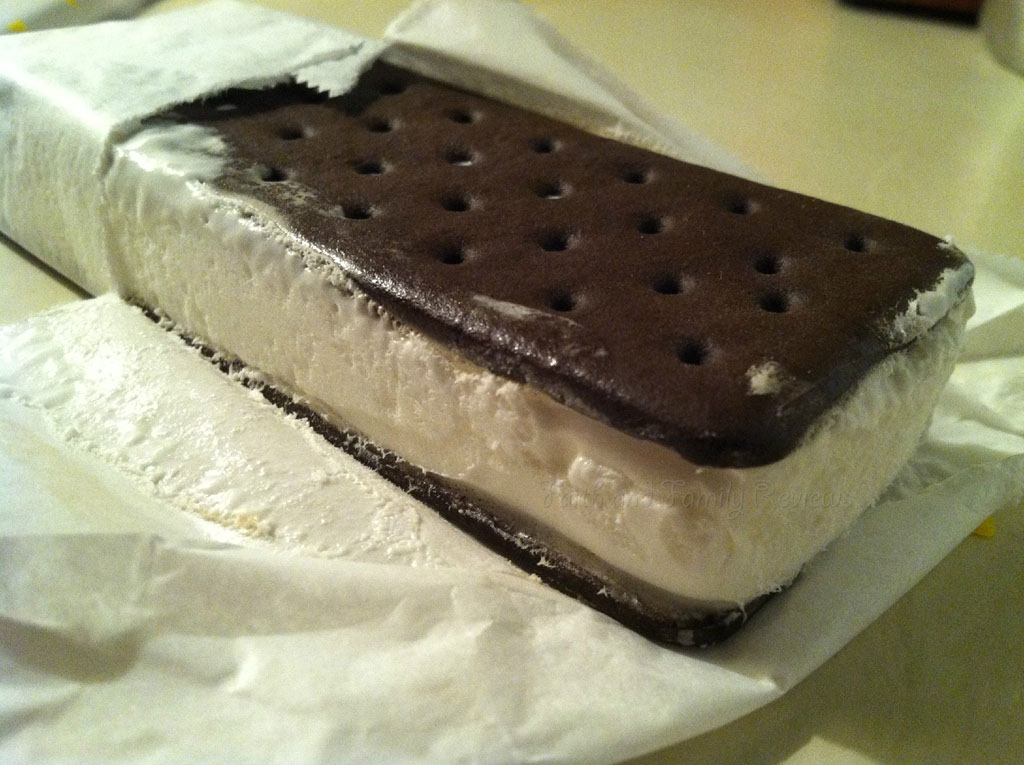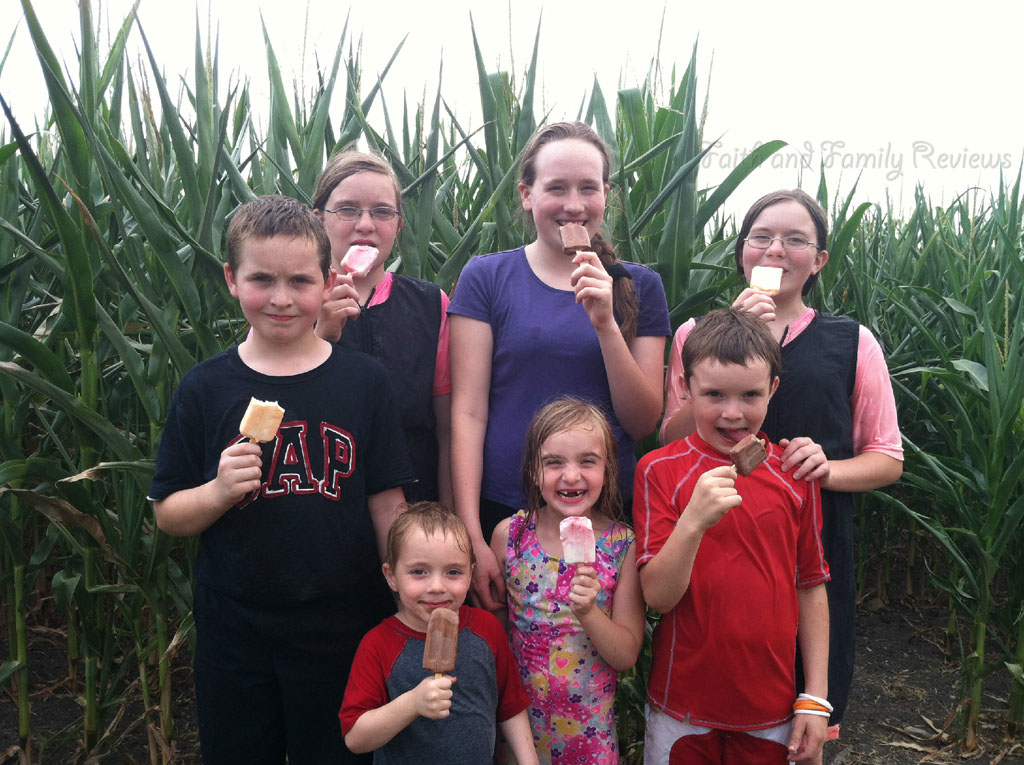 Leave a comment telling us what flavor frozen yogurt or ice cream you will eat in honor of National Ice Cream Day! Personally, I really like the Vanilla Bean, Orange and Chocolate. All the TCBY Frozen Novelties we tried are a hit with our crew. We really enjoyed TCBY's frozen yogurt. Special thanks to #CBias for giving us the opportunity to try it for the first time! Hmmm…speaking of treats…wonder if there's any left?
If you are interested in learning more about #TCBYGrocery, then please join us on Thursday, July 26, 2012 for a Twitter Party from 1-2pm EST. There will be chances to win some cool prizes too! In the meantime, check them out at TCBYGrocery.com, Facebook, Twitter and Pinterest.

"I am a member of the Collective Bias™ Social Fabric® Community. This content has been compensated as part of a social shopper insights study for Collective Bias™ and TCBY #CBias #SocialFabric #TCBYGrocery. All opinions are my own."
Share and Enjoy