I don't know where the days go sometimes. It's July already. It seems like we have been mostly cooped up with the 90 degree temperatures we have had last week and again this week. Hot. Hot. Hot. It's teaching our children diligence in taking care of the farm animals. Did I tell you we lost our second bunny due to the heat 2-3 weeks ago? The wind picked up that day and ended up knocking over Darth Vader's cage, we had checked the chickens and due to having checked the bunny earlier after playing with him none of us thought anything of Darth Vader. Well, the children found him and he must have been at death's door because no means of cooling him down or giving him water revived him.

We've had a farmer friend who has said something to the affect that on a farm there is death. We have certainly found that out fast and furiously. Some of the children want to replace the bunnies and some do not. They've started a bunny fund, so we'll see. We are working on visiting a breeder in the area.
Cleaning
Ever feel like you have to spring clean every day, week or month? I do. Sigh. Over the weekend I scrubbed our dining room carpet and steam vac'd it. It was getting so grungy and dirty. Then I had the children working on their rooms and the play room. Thankfully the girls restored the storage room to neatness last week. So we'll have lots to give away tomorrow when the "give away" truck comes.
I still have to get at the office yet again due to the children having their laser printer in there for printing off coloring pages and things not getting put away after our last event. It looks like a tornado went through it.
Slowly but surely things are getting cleaned again. It feels so good to organize, now if only we could all get into the habit of daily maintenance maybe things wouldn't get so out of control!?
4th of July Plans
The 4th of July is only a couple of days away. Our children asked if we could have the "cousins" over and my brother-in-law expressed an interest in coming up to see our pooch and the other animals last week, so we are going to see if they have plans. Nothing like the last minute, that's my husband's style. I think we will grill something on our camp stove and I found this yummy looking dessert, I can't remember what it is called but I pinned it so I could find it easily! It's a Red Velvet Triffle from Rebecca Parrsons at MomItForward.com

Monday Motivation
This is a rambling Monday Motivation, but my brain is in ramble mode. My motivation this week is to get the living room and hallway carpets cleaned. Makes me fell so good to get the house cleaned and sparkling.
I also have some paper work to do….actually a lot of paper work to do between the businesses and getting something completed for my husband.
I have been watching the new season of Extreme Weight Loss, have never watched it before, but that show is really inspiring. That and watching some food documentaries has made me want to try losing weight again. At least I am motivated to, but as far as a plan of action and execution goes…not sure where I am with all that yet. I may kick off that motivation with a Slique Kit giveaway! So come back tomorrow to check out the giveaway and the final review of the last product!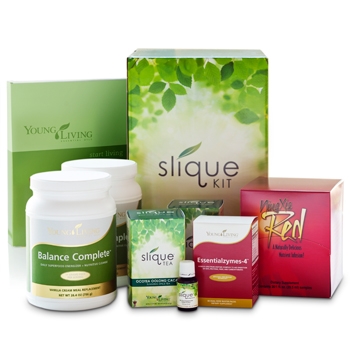 Tell me how you are keeping your pets cool in the heat? Do you have an cleaning projects you are working on? What are your 4th of July plans? What about weight loss goals? Leave me a comment below to tell me.
Share and Enjoy