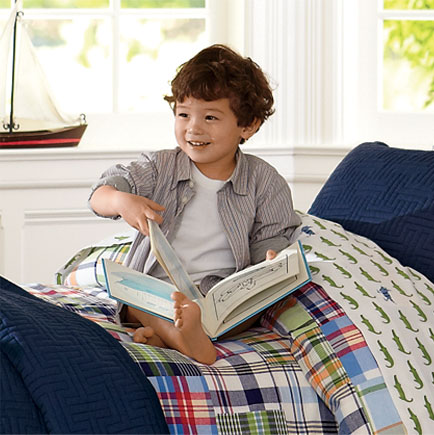 *Pictures are from the Pottery Barn Website*
Select a book, track your child's progress with the book(s), get a reward!  Sounds good to me.
With summer nearing, it's hard to keep your child still reading.  Here's an incentive and a reading challenge!  Download the book list, progress chart, a certificate from Pottery Barn's Website ( http://www.potterybarnkids.com/design-studio/articles/summer-reading-challenge.html ).  Once your reading is done and tracked, you then print a certificate for your child and visit your local Pottery Barn and your child will receive a book!  You can also enter to win a backpack with books!
Happy Reading!
Share and Enjoy