The diaper dilemma. There are so many diapers on the market, many of the off brands are made by the same manufacturer just under a brand name – don't ask me which ones because I don't know the answer!

Then there are cloth diapers and the choices seem endless compared to what they were 15-20 years ago when all we had were saftey pins and a rectangle piece of cloth and maybe a velcro version if we sewed or could find someone else who had them.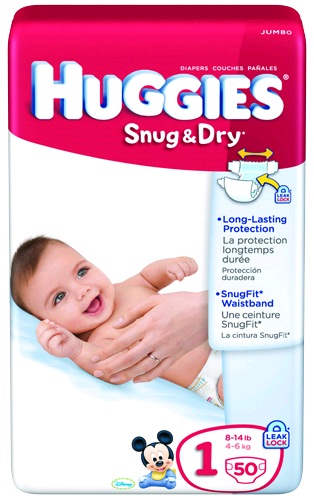 We have tried many diapers over the years and until our last little guy were mostly cloth diapering parents, but my husband got into the grove of buying disposable diapers after his mom supplied us with a couple months worth of diapers after our youngest was born in 2010. Since then we have used Huggies. For some reason they did not leak as much on baby, nor did they get that gel gunk all over my son's bottom. We just grew to love them. I also like the fact that Huggies offers an eco-friendly version, which I have tried a few times and like just as much if not more because they are eco-friendly. They are just a little pricer for what I want to pay for disposable diapers, after all we just throw them away, right? (wry smile)
The new and improved Huggies diapers, Snug and Dry, and wipes are just as good, if not better than the former versions. I find food does not get stuck on the outside of the diaper as much, nor do they "pill" with that fuzzyiness as much. We have only been using them a week, but we definitely like what we are seeing so far! Try them and see for yourself!

My little guy motored around in his Little Tykes car, ran around the garden, sat on the ground and you could barely tell he had been outside, unless he got wet. Then you could tell!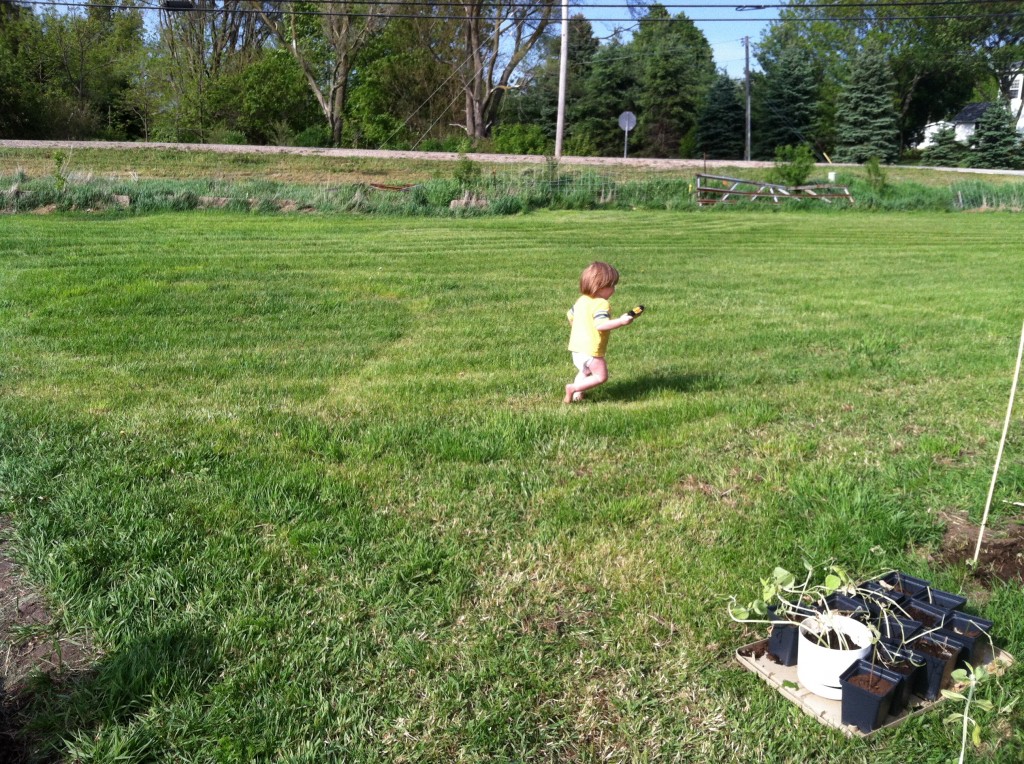 See my poor drooping plants there in the foreground…so need to get them all into the ground!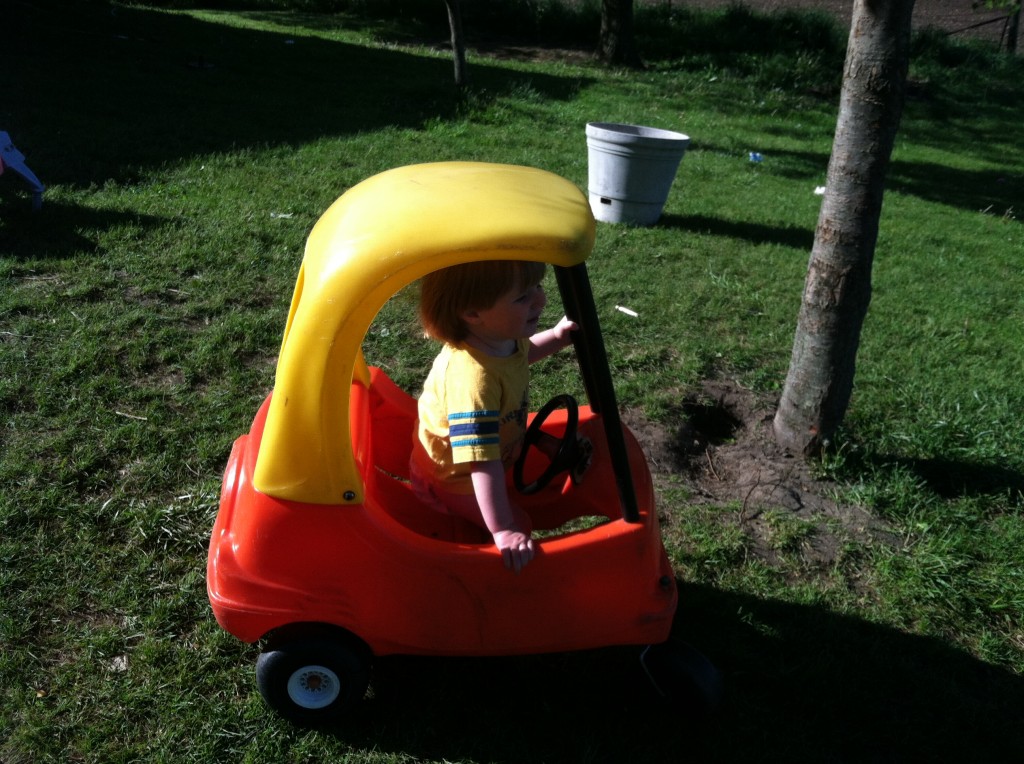 The wipes seem to have a different scent, at least the ones I received. I usually buy the Aloe scented ones so they were just different to me in that way. Otherwise they work just the same!
Check out Huggies on Facebook to put these diapers through your own tests http://on.fb.me/HQCj1x or Twitter http://www.twitter.com/Huggies


"I participated in a campaign on behalf of Mom Central for Huggies. I received product samples to facilitate my review and a promotional item to thank me for participating"
Share and Enjoy