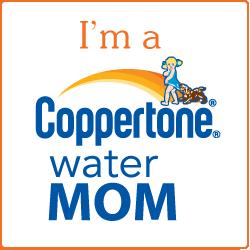 Summer is coming, don't forget your sunscreen!
Growing up I remember using the bottle with a little girl loosing her bottoms to the puppy.  Well, here I am years later still using Coppertone for myself and family.
I received a brochure called "Sunderstanding".  It has great information, I'd like to share.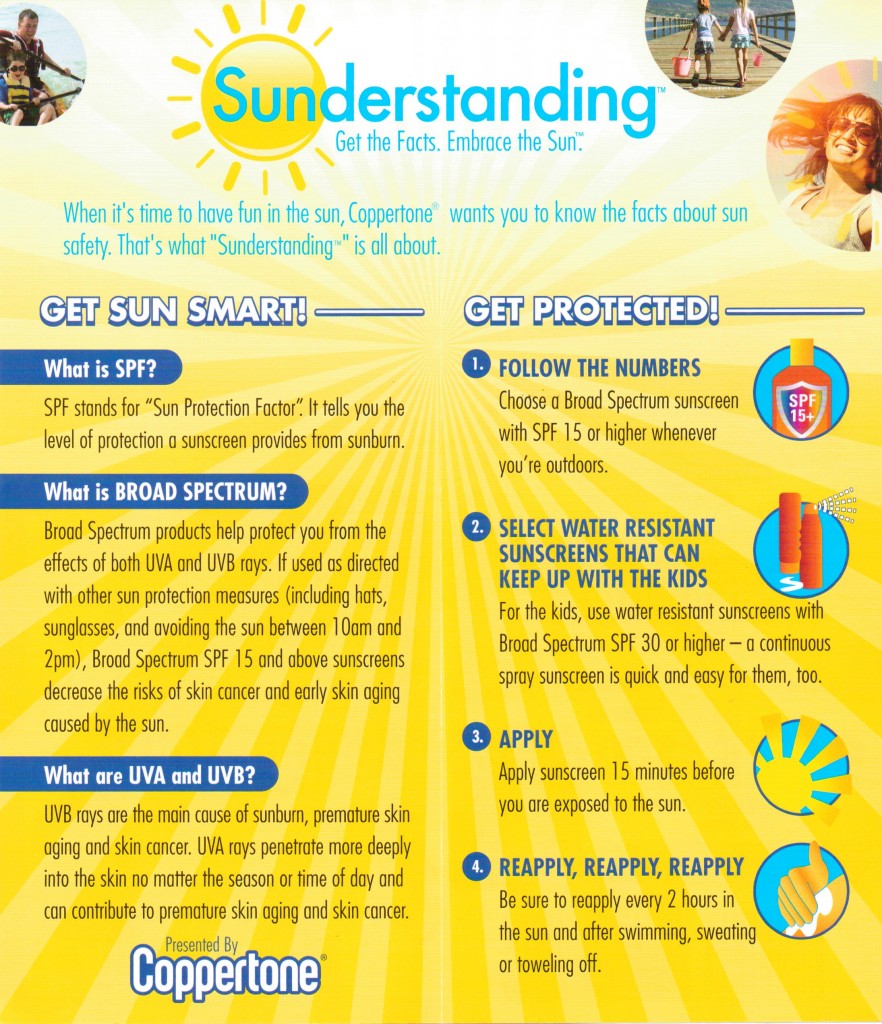 I'll be updating you periodically on how we are doing with our Coppertone Sunscreen.  We've really only had one day so far here in NJ where temps were above 70, and I didn't have my Coppertone Sunscreen then.  It's been rainy and soggy here, so I'll keep you posted!  But, for now you can head to Coppertone's webpage and print out a coupon or download their MyUV Alert app through Itunes.
I'm very excited about being selected to be Coppertone Water MOM!
Thank you Coppertone and MomSelect!
"As a member of the Coppertone Water MOMS group, I receive product samples and promotional items to share and use as I see fit.  No monetary compensation has taken place and any opinions expressed by me are honest and reflect my actual experience"
Share and Enjoy