I know a lot of my posts lately have been about our farm animals and pets, but hey they provide fresh content!

Tomorrow marks one week since we got our puppy, Padfoot. He provides entertainment, as well as lots of cuddles. He'll soon be too big to carry – all that nutritious grass, I mean, puppy food he's been eating!
Our children love playing with Padfoot. He is funny because he will start doing rolls as you pet and play with him in his excitement. He going through the puppy biting stage so we have been trying to remind the children not to allow him to bit THEM but give him a chew toy or stick to chew on instead. After all it is normal development for puppies to bite. WE are just not use to it.
We all generally love just holding, cuddling and petting Padfoot or playing with him. The children are teaching him to "fetch" though he responds "get it" better.
Padfoot is a good puppy. He stays within our patio area unleashed and we leash him at night. We do not always give him dog biscuits for good behavior, but when we do we have been using Cesar Cookie Crunchies. He really liked both flavors: Chicken and Fillet Mignon. As you can see from the photos and video he shows a very favorable opinion – he thinks they are the best dog treats!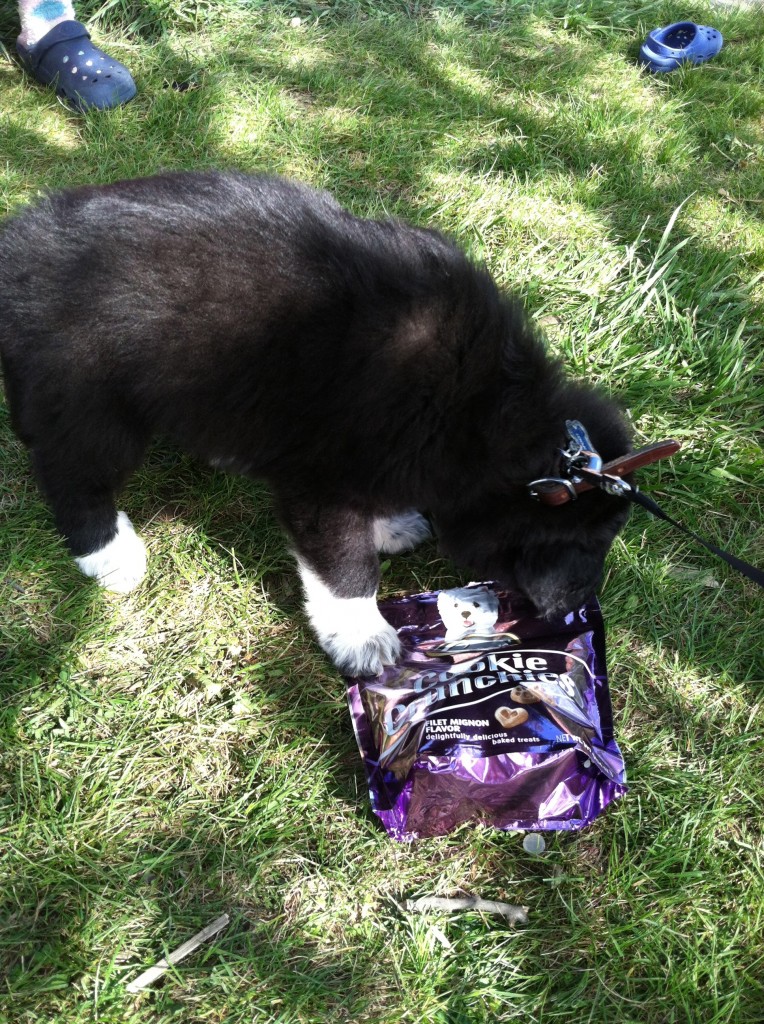 I think the photos and video speak for themselves. Yummy in his tummy! When handed these treats Padfoot gobbles them up. How's that for a puppy's review?

"I wrote this review while participating in a blog tour by Mom Central Consulting on behalf of Cesar and received a product sample to facilitate my review and a promotional item to thank me for taking the time to participate."
Share and Enjoy