As you all know, we are all for going green and living a healthy lifestyle while making use of the earth's resources in a responsible and sustainable way. We desire to be good stewards. You are also familiar with our farm journey. That's why when we were introduced to The Gigglin' Garden Gang we were excited because it was right up our alley!
In recent years our family has enjoyed planning, preparing and planting our garden. This "Go Green and Giggle"® Book & Tote Garden Activity Gift Set fits perfectly with our fun family activities, but first I had to buy it.
Shopping Online for the "Go Green and Giggle"® Book & Tote Garden Activity Gift Set
First I went to GigglinGardenGang.com. They have some fun music playing that my little guys zoomed over to the computer to "see" being so use to music videos we watch. The website is very easy to navigate and very pleasing to the eye.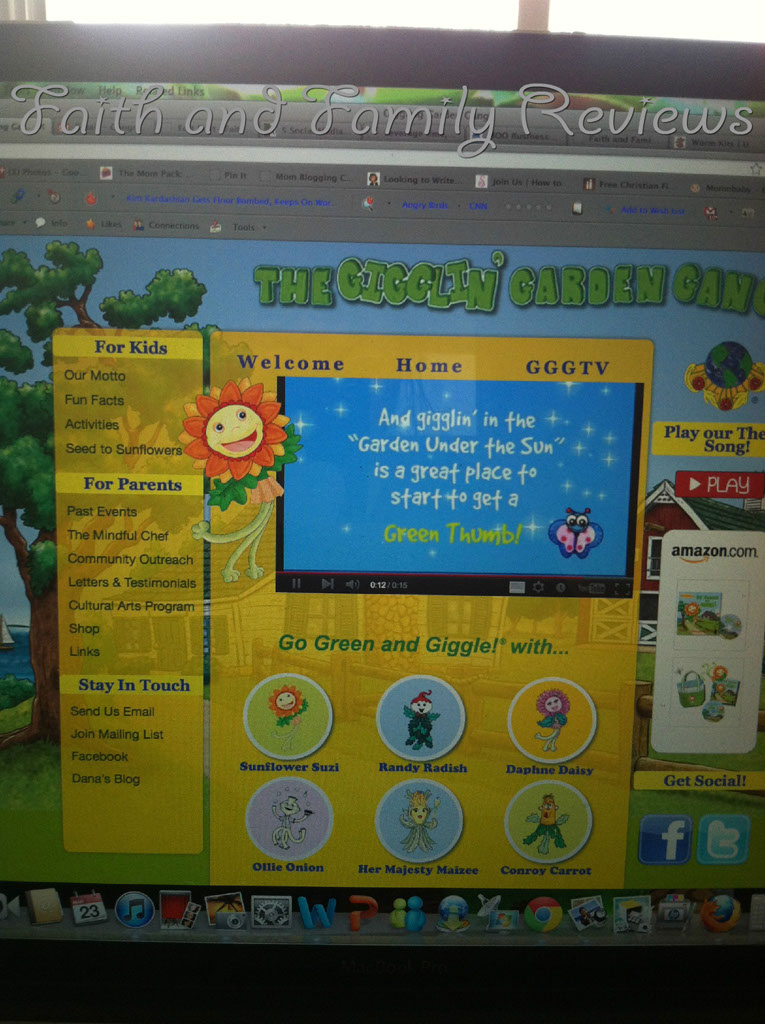 To order the product I had to click on their Amazon link to the left side of their home page: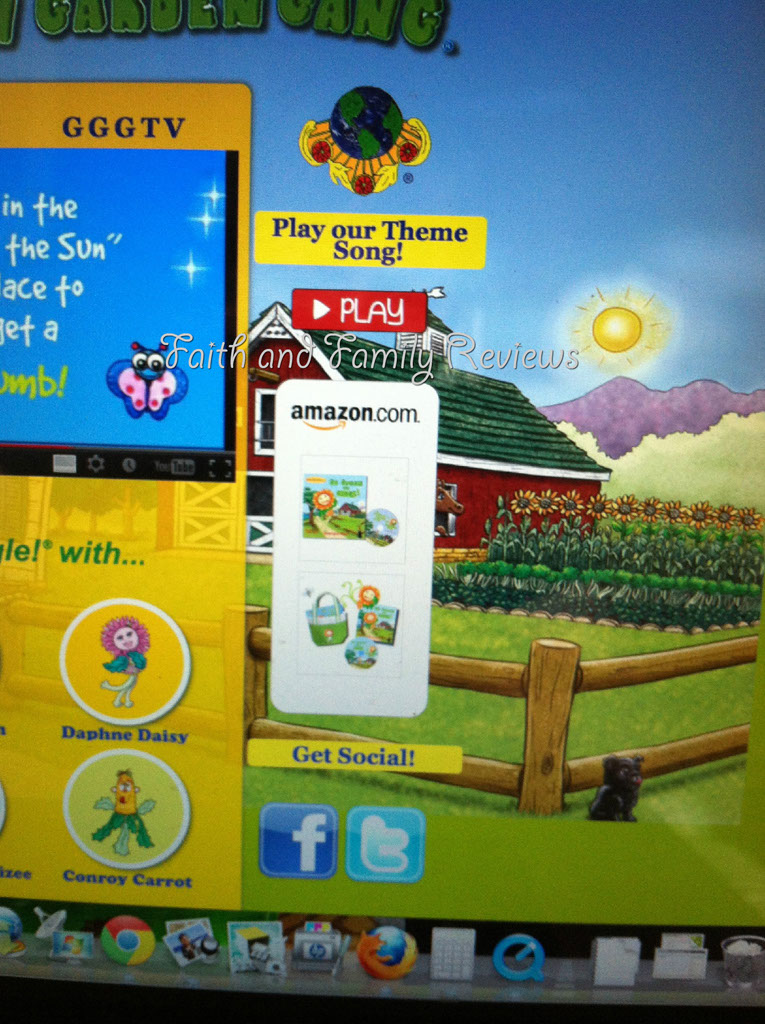 Once I clicked the link it took me to The Gigglin' Garden Gang's Amazon shop:
From there is really was a piece of cake, click add to cart: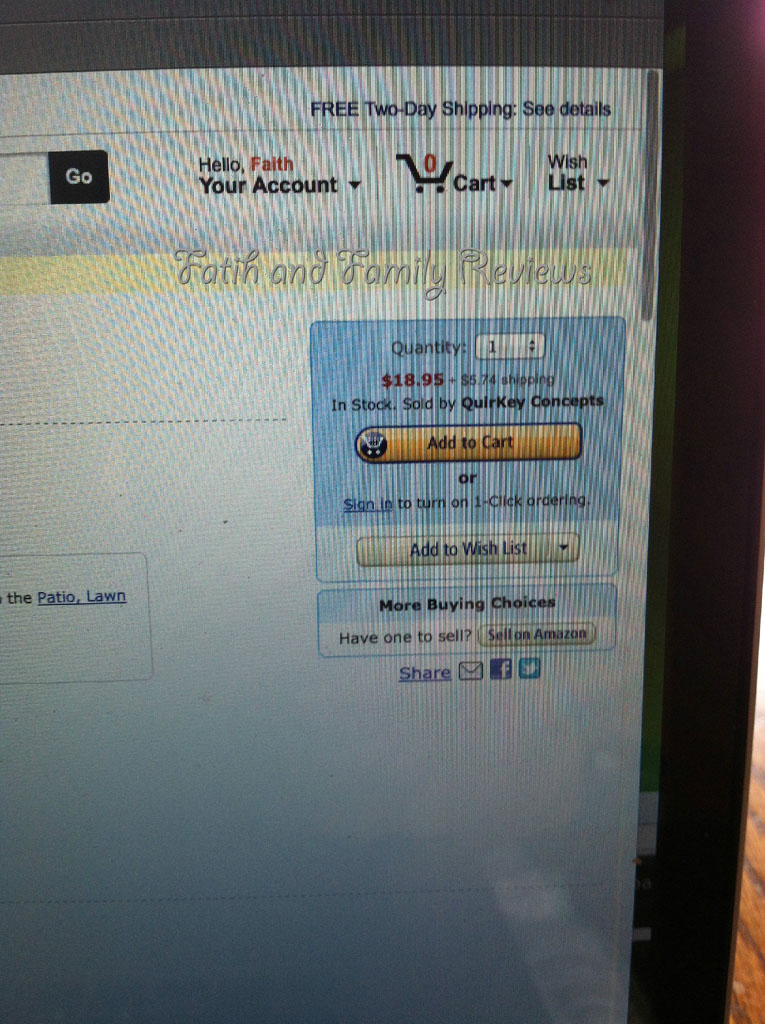 Amazon will then confirm that the item is in your cart: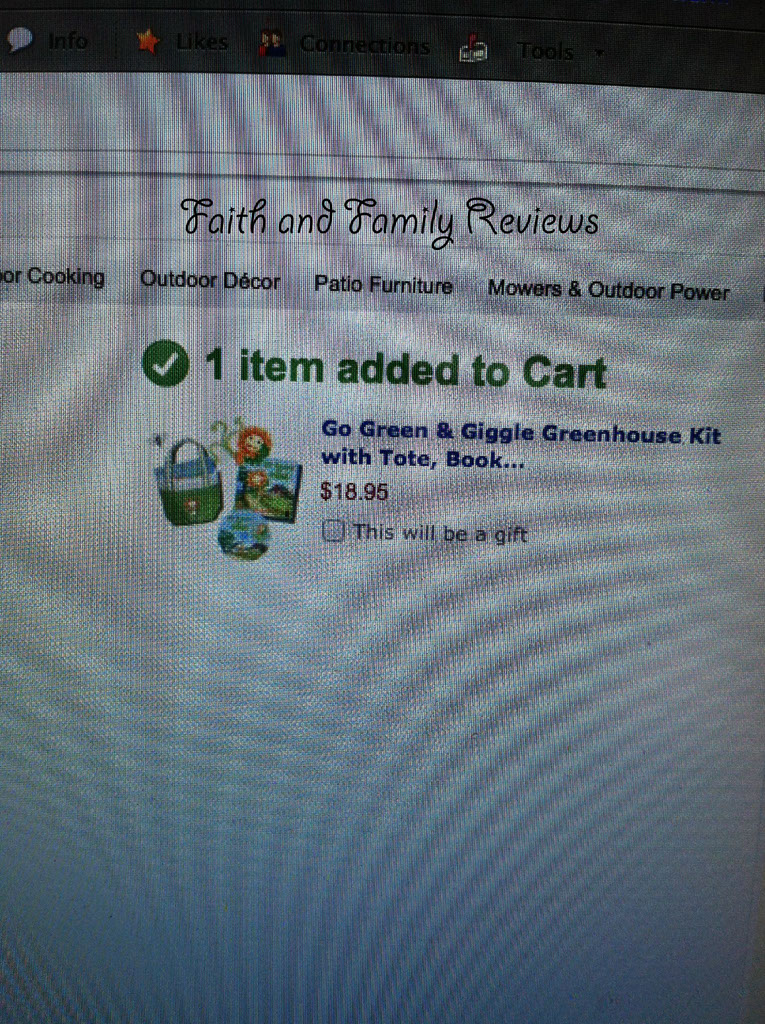 After that just click to place order: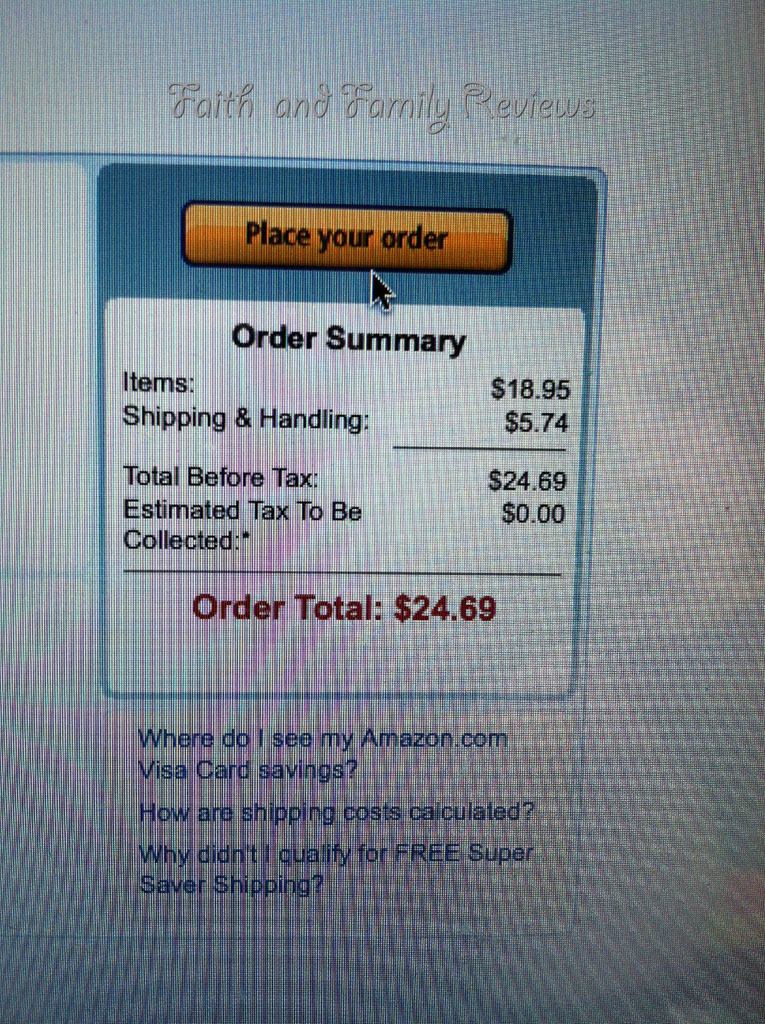 Completing the order was a matter of imputing credit card info or editing personal information. I really did not have to do much because we do have an Amazon account so most of my information was already stored. It really is that simple and took less than 5 minutes to do! I love shopping online, can you tell?

Green Children-Friendly Activities
If you are looking for sustainable activities to do with your children on Earth Day, which is only a month away, the "Go Green and Giggle"® Book & Tote Garden Activity Gift Set is the perfect one to choose! Our children loved it! Of course, I only bought one so they all had to share. It contains the "Go Green and Giggle"® Book, the tote, the greenhouse with six soil wafers, sunflower seeds, a sticker, a coloring sheet of Sunflower Suzi and a CD featuring Sunflower Suzi singing cute little songs – a Theme song and a Go Green and Giggle Rap & Instrumental – my children loved listening to it! We played it a few times while doing our planting activity and they just asked again as I was typing.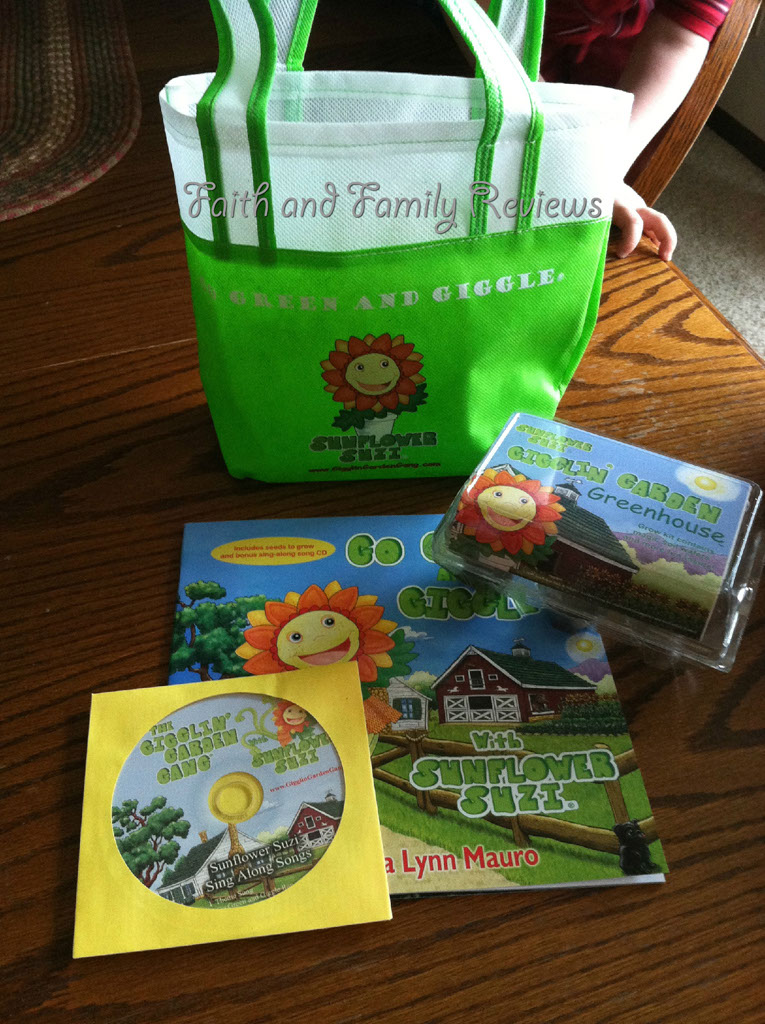 The kit unpackaged.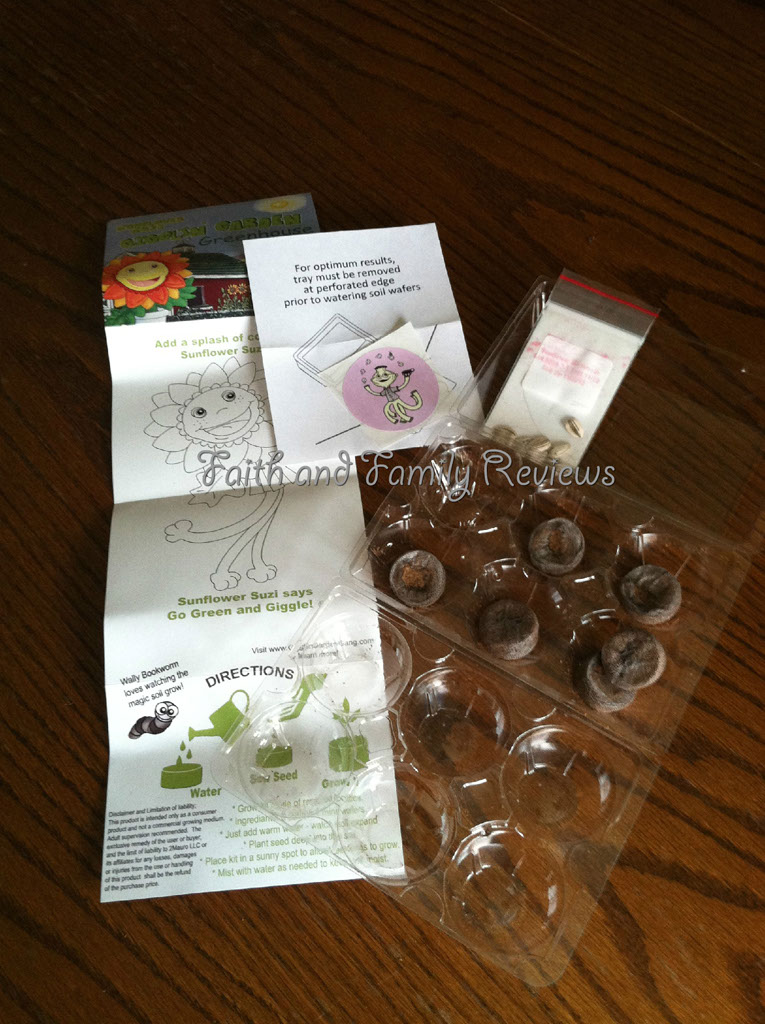 My four year old holding the greenhouse.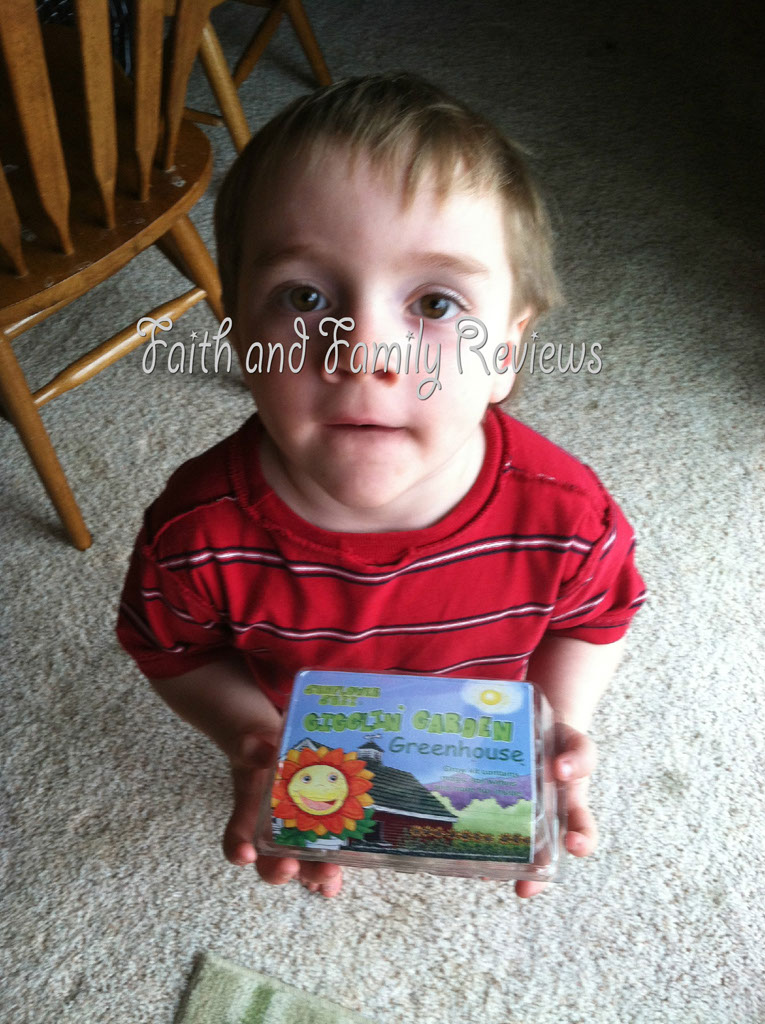 Individual components of the kit. The sunflower seeds were tucked safely on the back page of the book by Sunflower Suzi after all she is providing them to us, right?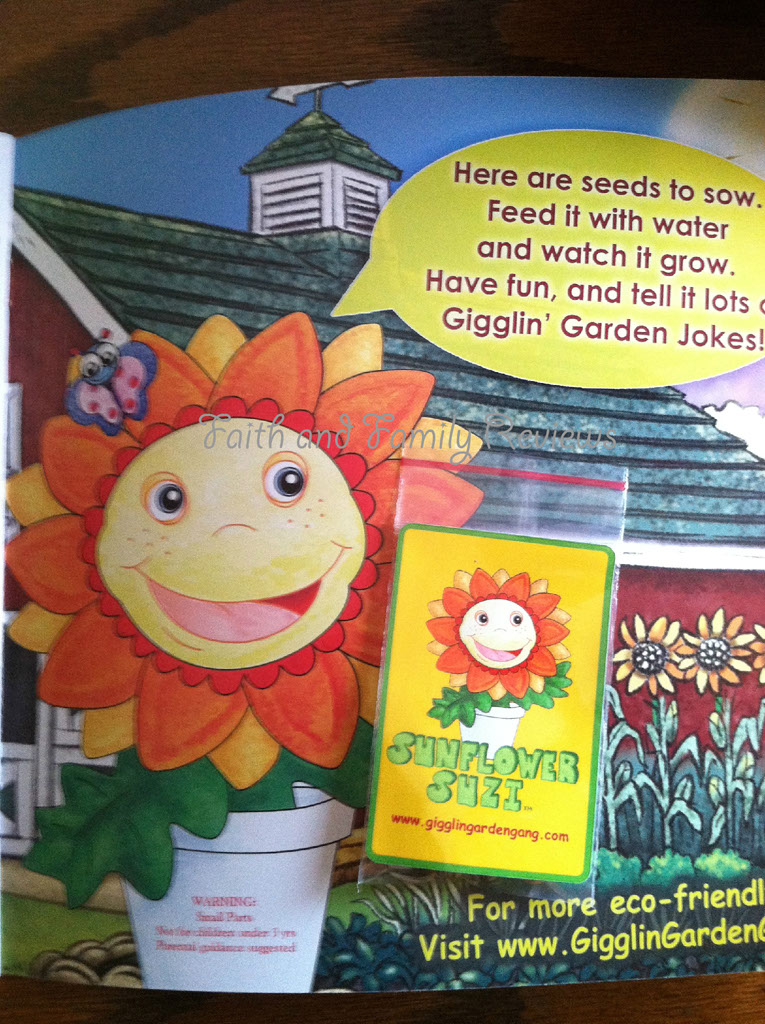 The soil wafers up close.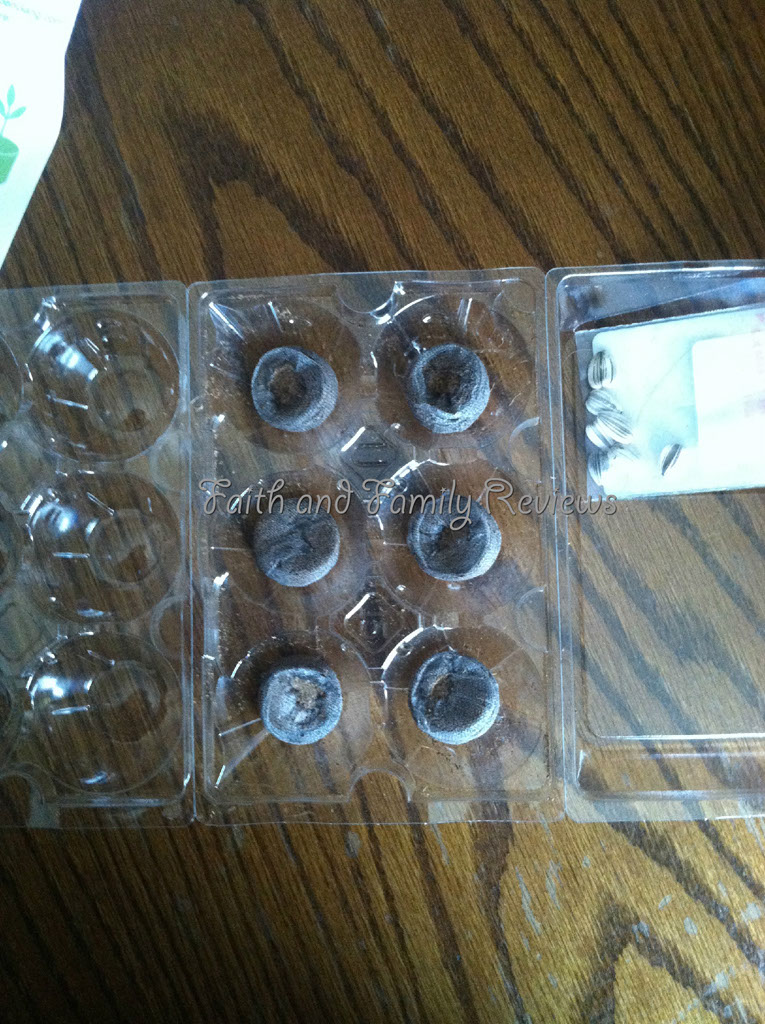 The sunflower seeds.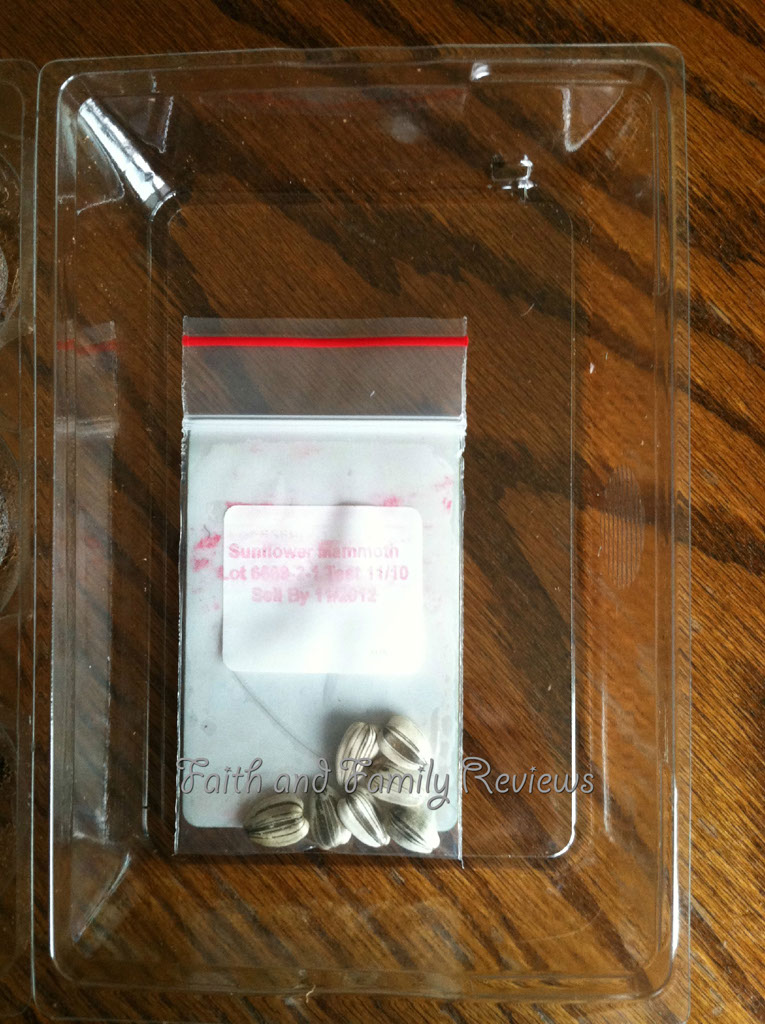 We added warm water to the soil wafers. The children took turns and actually did very well pouring the water! Very little mess, surprisingly! lol!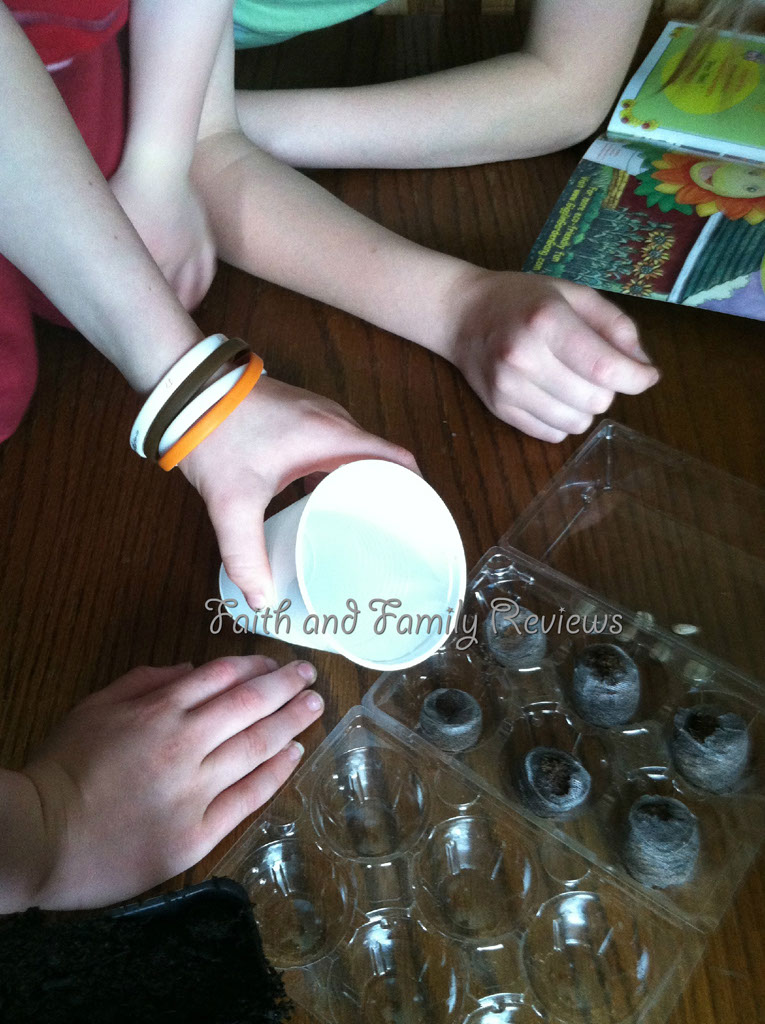 Each of the children planted a seeds. We actually had 7 sunflower seeds in our package. Our oldest did not participate. She was on her laptop!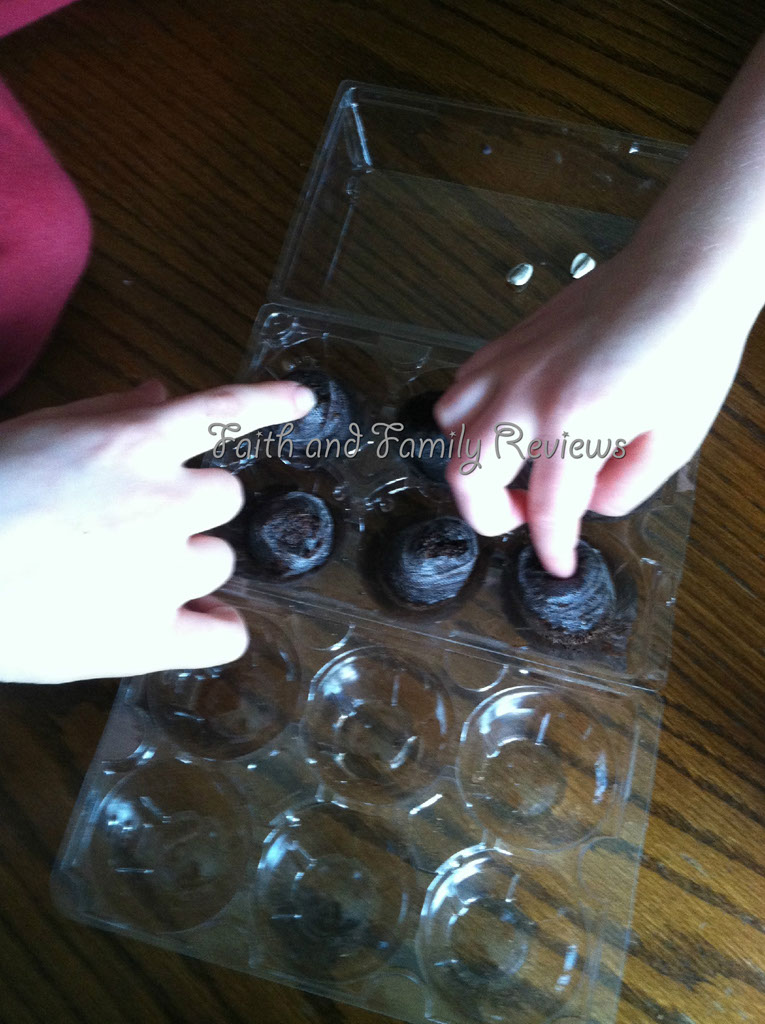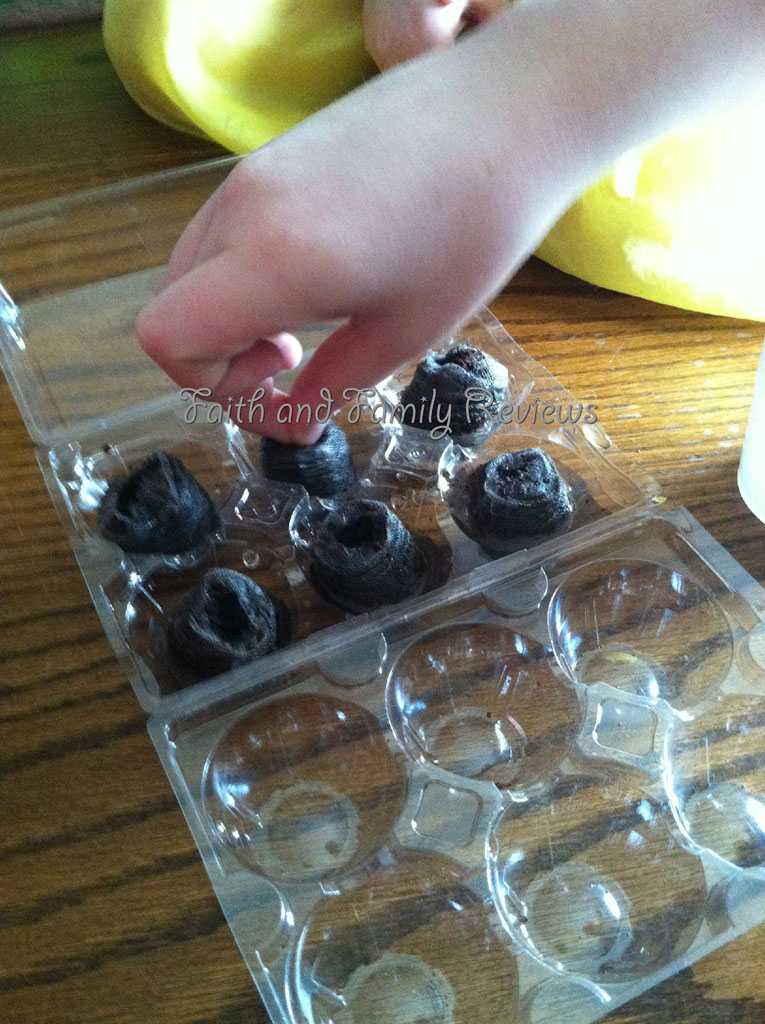 As you can see from the greenhouse tray there are actually 12 cells in which to plant. The directions recommended taking it off, but we kept it on and decided to plant the extra sunflower seed as well as some snap peas. My daughter experimented last year with seed saving and these are actually seeds she saved from our snap peas. We hope to do more seed saving this year! All a part of stewardship and being sustainable.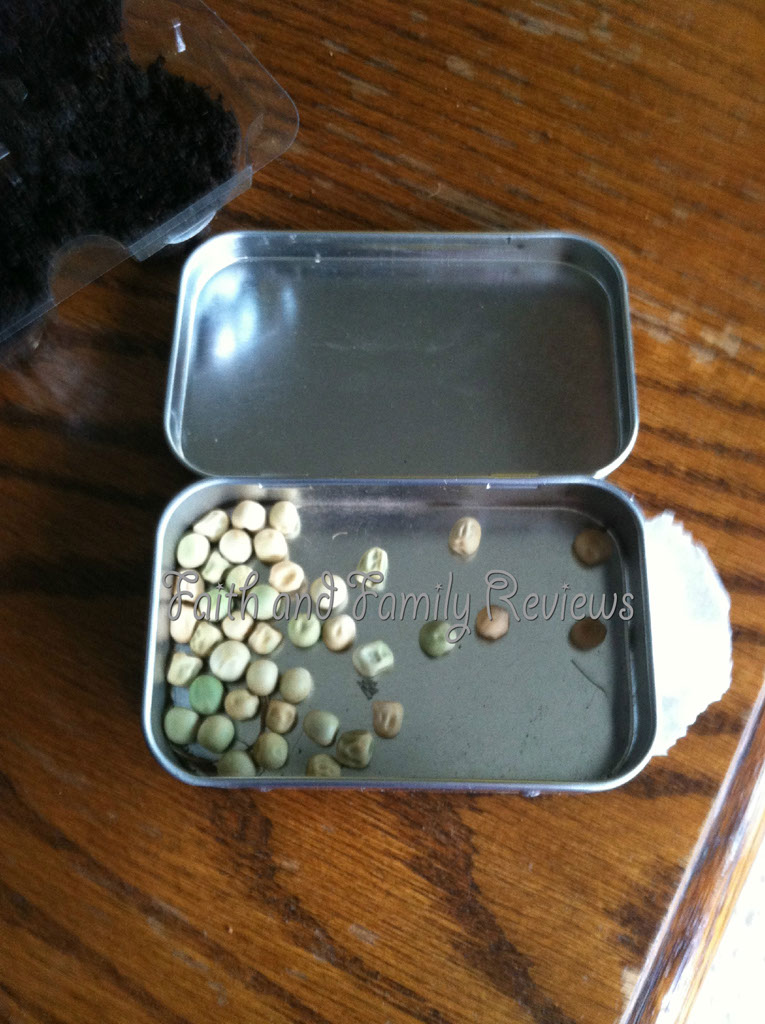 Baby even helped!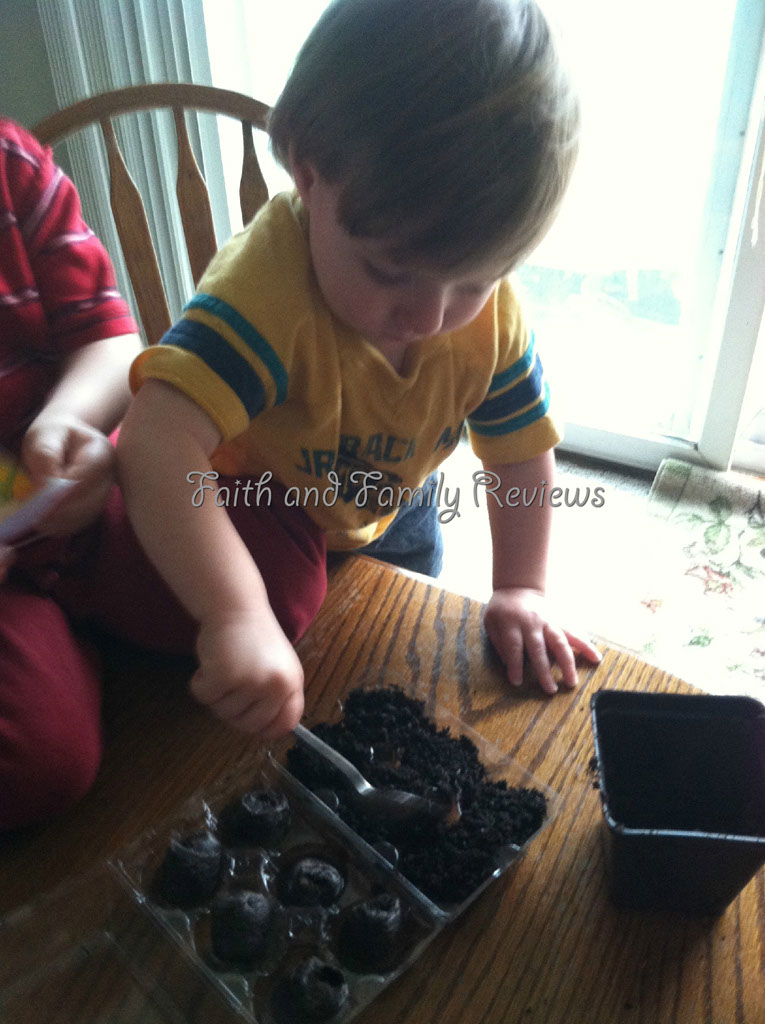 Ta-da! All done with the planting!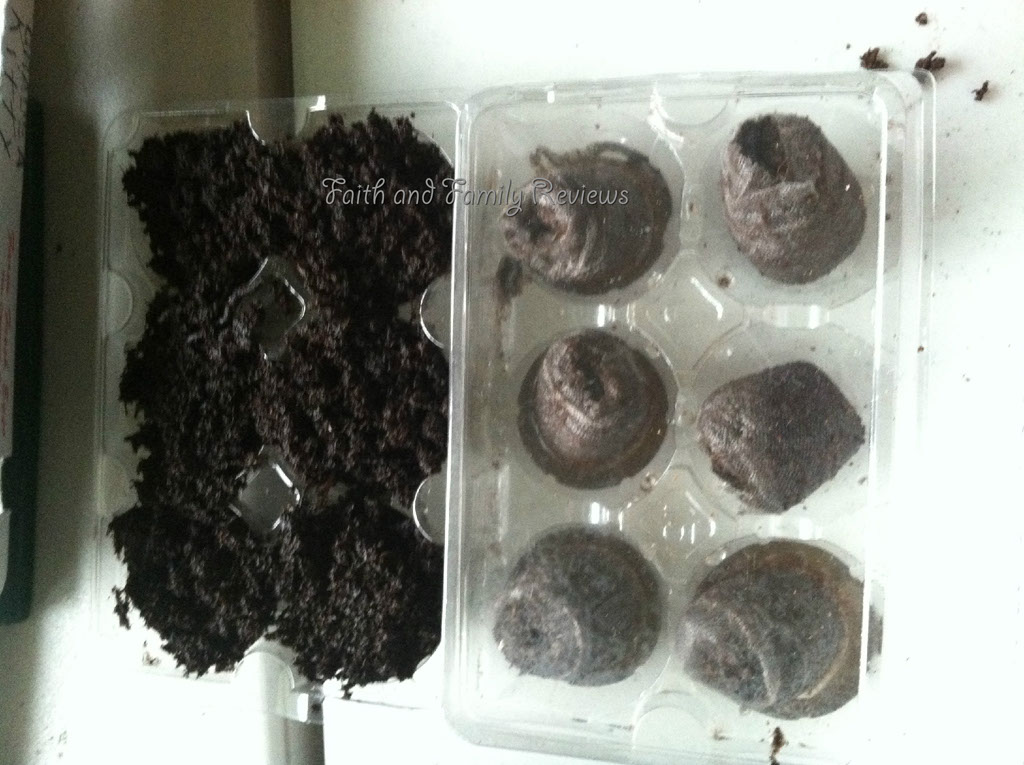 We really had fun. I read the book to the children, then they sat and read it. Very cute illustrations and funny little jokes that made us giggle! We hope to get permission to use those in our farm newsletter in the future!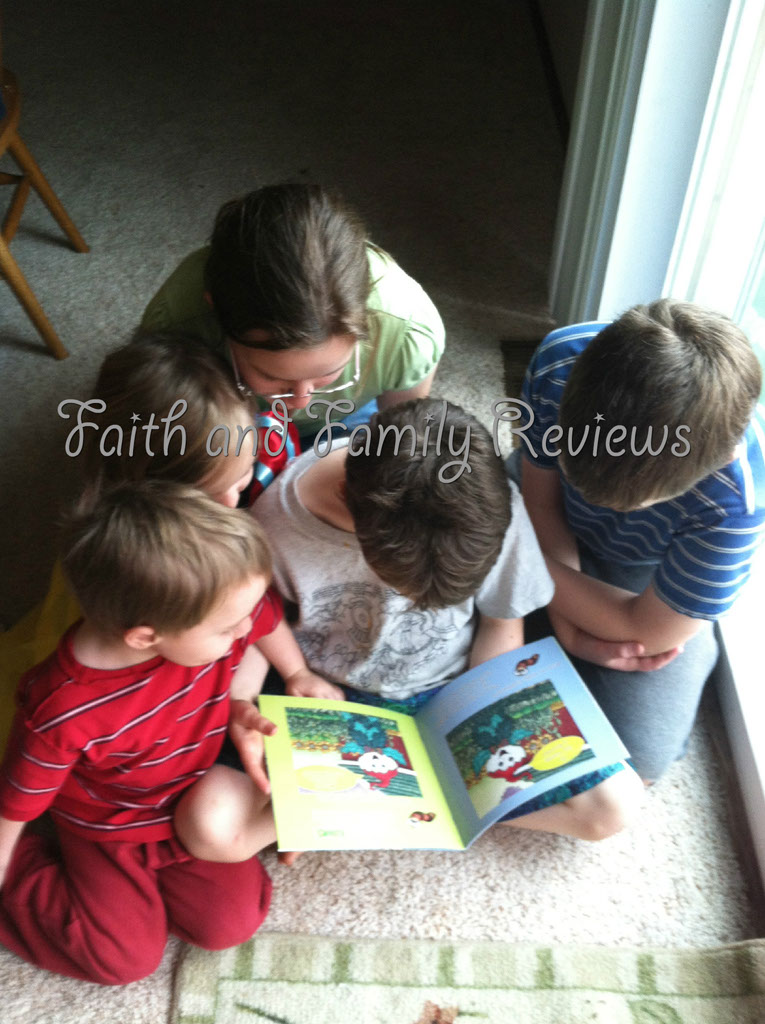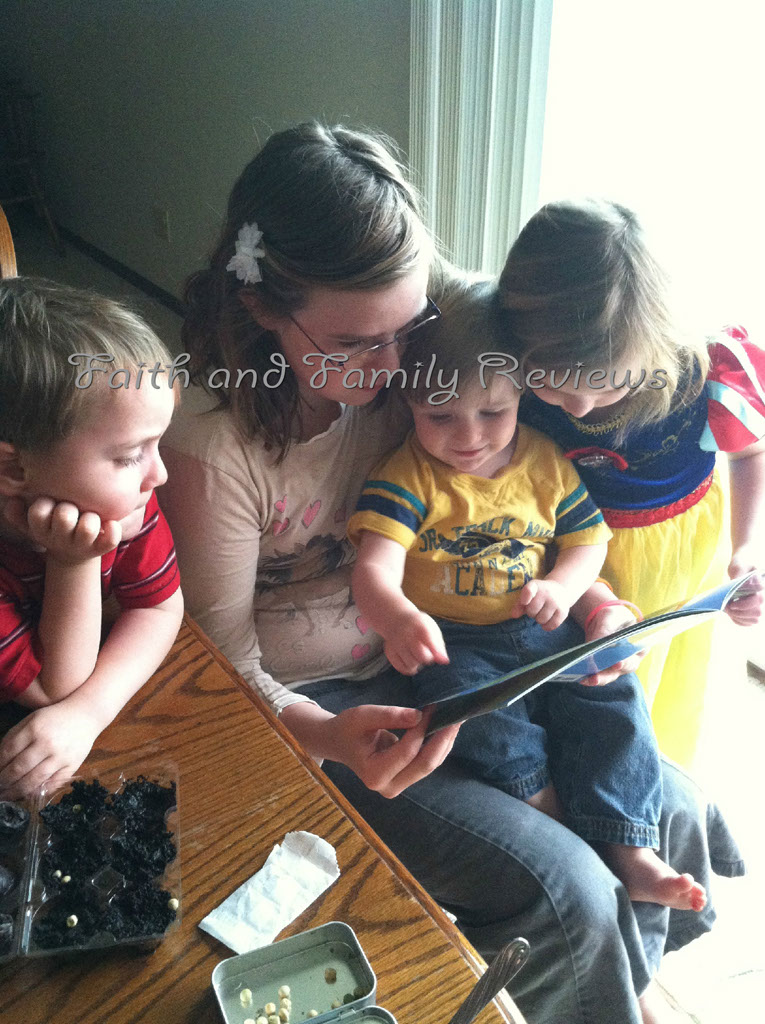 What a great rainy day activity too! I was glad to be able to keep my children busy this morning since they couldn't go outside!
Connect with The Gigglin' Garden Gang Online
To connect with the Gigglin' Garden Gang on their social media sites, please visit:
Twitter: https://twitter.com/#!/GoGreenNGiggle (@GoGreenNGiggle)
Facebook: http://www.facebook.com/sunflowersuzi

This shop has been compensated as part of a social shopper insights study for