It has been unseasonably warm here in Chicago and we are loving it so much that my children asked if they could have a lemonade stand! A quick call to the city and we were cleared that there was no city ordinances against kids having lemonade stands. Good thing I had ingredients etc. that they wanted/needed!
Our children made the cookies – oatmeal chocolate chip – and the lemonade (with organic lemon juice and organic cane sugar). They had a lot of fun and made a little bit of money. They are hoping to raise enough for a dog and with their combined efforts up to this point are about half way there if we choose to get a dog from the local dog shelter.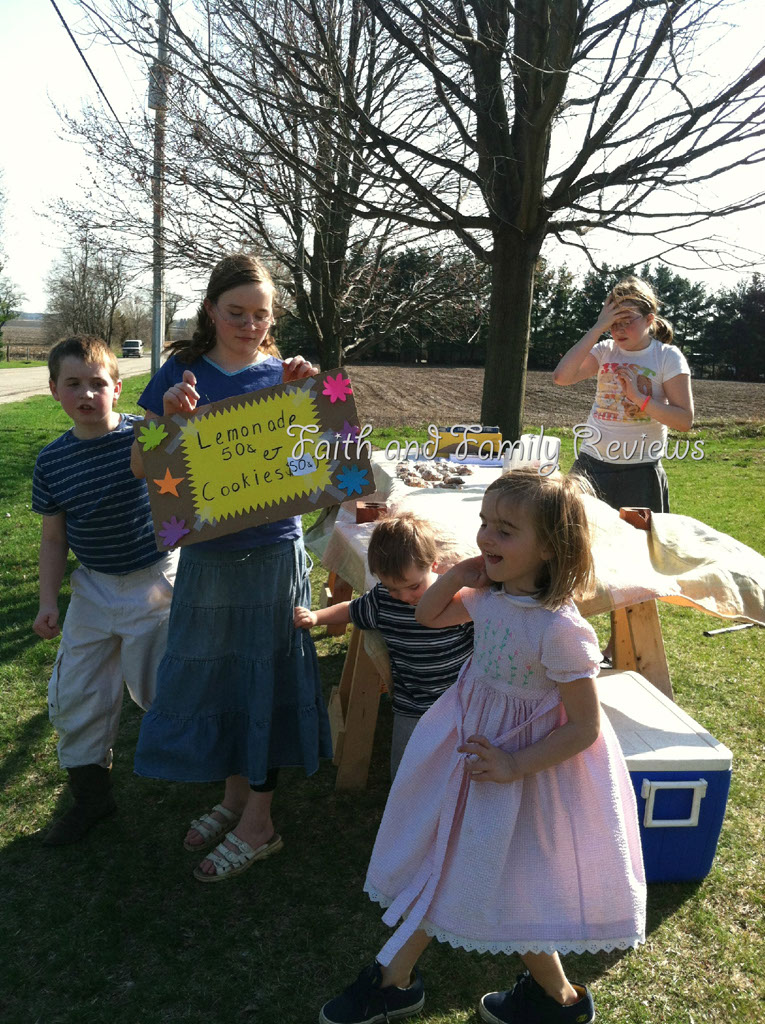 Even though we live in the country our city has about 20,000 and we are considered rural. However, at certain times of the day, especially early morning and late afternoon we get a fair amount of traffic. We had some generous people stop and leave tips. One lady left a $16 tip because she wanted to help the children get their dog! If the weather holds out, the children want to do this right through the weekend and who are we to squelch their entrepreneurity?

Oh and they found that their five year old sister in a pink dress holding their lemonade and cookie sign was a very effective marketing tool!

My husband said, "No one can resist a cute little girl in a pink dress." So we are shouting out our thanks to our neighbors and those who drive by our house every day for supporting our kids!
One last thing….you know you live in the country when you meet a neighbor for the first time and she gives you a hug! (Really happened! She said she was a huggy person…) Let's just say we really get a kick out of the friendliness of the people here at our new house/town.
Share and Enjoy