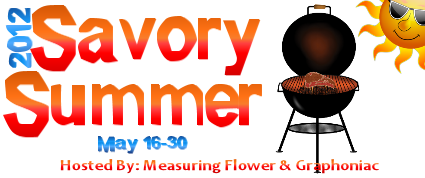 Thanks once again to Brande, I will be participating in a the Savory Summer Blog Hop from May 16-30.
Savory Summer will be featuring all things food and food-related that can be enjoyed during the summer. Basically, if it is something that a human being can eat, eat with, eat off of, cook, cook with, prepare food with…it belongs in this event!
Bloggers and food related companies have the opportunity to join me in the Savory Summer Blog Hop. Please let them know you heard about the event from me!
Thanks!

Share and Enjoy