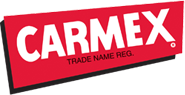 I love Carmex products and had to share this!  You can request a sample, BUT it's kind of like a giveaway from Carmex.  You enter your information ONCE and they draw 50 names a week to receive a Carmex product.  Here's the direct link! 
   http://mycarmex.com/request-a-sample/default.aspx
In addition, Carmex is having a 75 years with 750,000 Carmex Fans giveaway on Facebook!  Once they reach 500,000 fans they are giving away 500 tubes of chap stick & money!  Then at 750,000 fan it's 750 Carmex sticks & more money!!!  Check them out at …
https://www.facebook.com/carmexlipbalm
Then go to the 74 Years Promotion Tab. 
AND they have another!  Go to the Giveaway Tab!  That is for a Hollywood Romance Giveaway with a movie prize pack.
I'm entering today!  Have Fun!  Hope you win!
Share and Enjoy