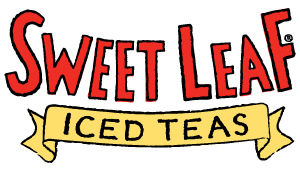 I was contacted by a company called Sweet Leaf Tea (www.sweetleaftea.com) that offers tasty organic, all-natural iced tea beverages. They sent me some of their products to review and we love this tea because it's all natural. We try to stay away from sugary juices, sodas, and beverages. It's very rare that we drink any of them, so I am always looking for natural alternatives.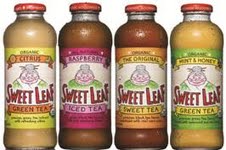 This tea is really good! My kids love it and I was honestly surprised that they drank it because usually they aren't crazy about iced tea. Personally, I really liked the lemon tea. It was really good and refreshing. I wasn't crazy about the peach, but then again I don't like peach anyways!

With twelve different flavors you are sure to find one that you love! We love that this tastes so yummy and yet it's 100% all natural and organic.
Original
Diet Original
Half and Half
Citrus
Diet Citrus
Lemonade
Lemon-Lime
Lemon Tea
Peach
Diet Peach
Raspberry
Honey-Mint
Fun tip- Sweet Leaf Tea is currently hosting a cool promotion/website called Granny's Almanac www.sweetleafalmanac.com, which offers visitors to the website a variety of sweet coupons and deals daily.
For more information or to purchase this tea please visit- www.sweetleaftea.com
Faith and Family Reviews received the following product in exchange for writing a review. While we consider it a privilege to receive free products to review, our reviews are our honest opinion and thoughts of the product.
Share and Enjoy