Ok, the other day in my post about Please Mum I mentioned that we had a couple of articles of clothing that has last through our four boys and in the comment section I clarified that it was baby items. I was able to scrounge up one of them, I am still looking for the other. Here is the little vest my friend gave our son. I love it not only because of the fleece material, but because it has the Canadian flag on it reminding me of my heritage, of my friends and loved ones still in Canada: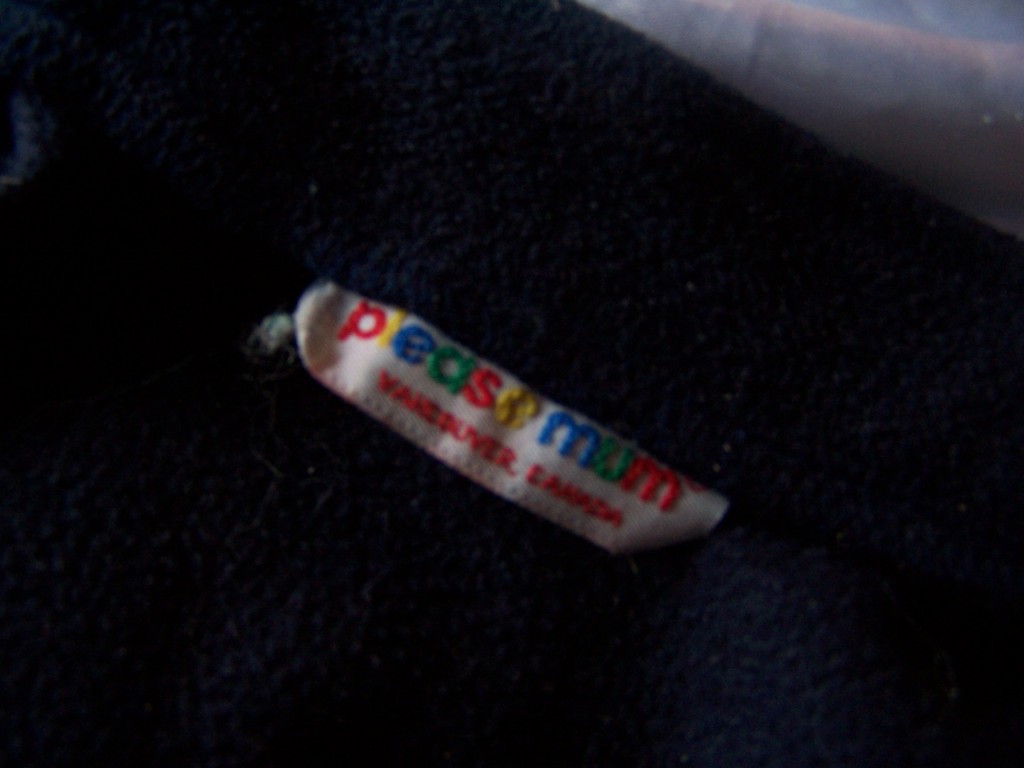 As you can see baby boy was not very cooperative this morning, but that will have to do as I am quite out of time. Trying to take the weekend off and while cleaning found the vest so wanted to post about it before I forgot all about it. If the other outfit turns up, I will post it too. It is a little green vest, a red and white striped shirt (had matching socks but I think they've been long lost for a while now) and brown pants. The fabric of the pants is so silky soft. But is a cute little boy's safari-like outfit.
Oh and here are a few other older baby outfits that all eight of our children have worn: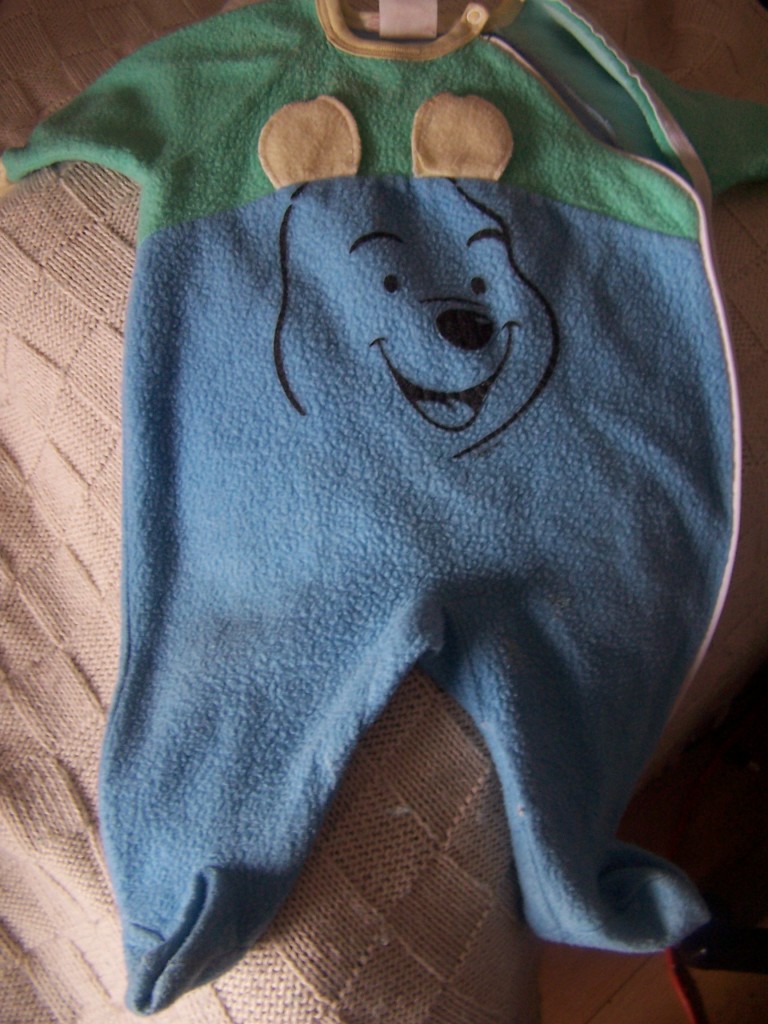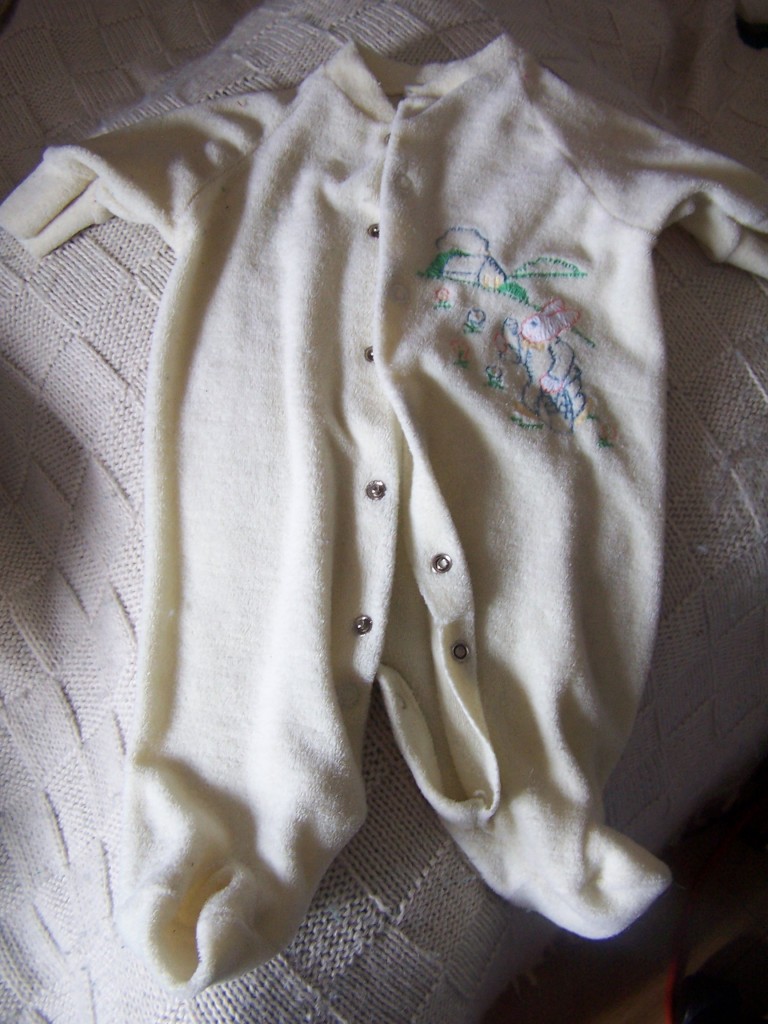 If I was a mom with more time to devote to a proper post, I would look back in my old photo files and find you pictures of my kids wearing these outfits, but alas, I am a very busy mama who needs to get back to cleaning, sorting and getting giveaway things packed up and ready to ship out. Yep, getting rid of baby stuff too. There is no more room left in the inn. Only a few favorites will stay, just in case another little Gould happens along. No, that was not a hint. There is no new little Gould on its way. Only the Lord knows if and when.
Gotta run….
Ok, I am back again. I found two more of the three missing items. Amazing what you can find in the cracks, beneath the bed, in the clean laundry pile or in the among the other children's clothing. The striped shirt from Please Mum is stretched out a lot since we got it nine years ago, but still wearable, more so beneath the vest though. Here they are: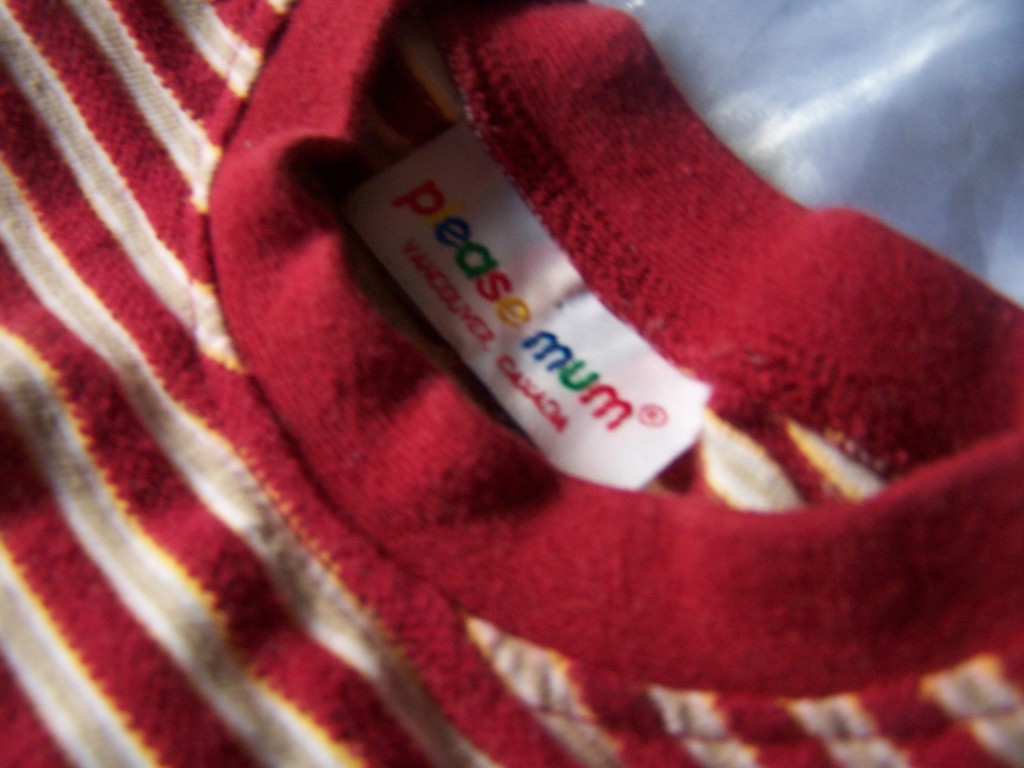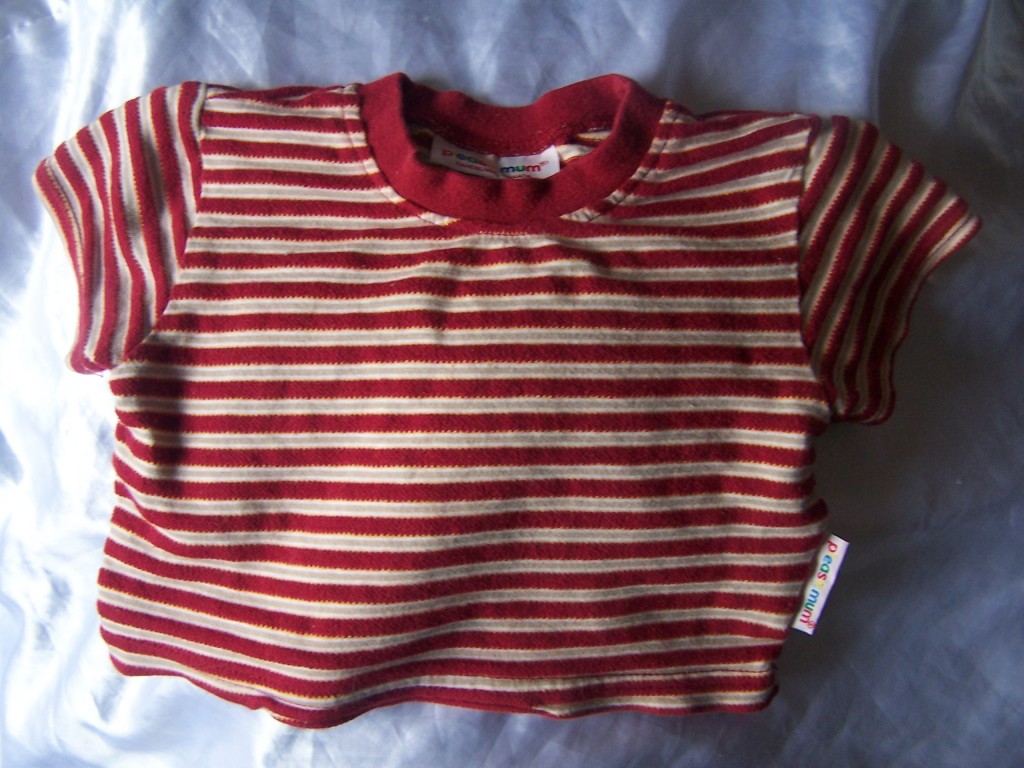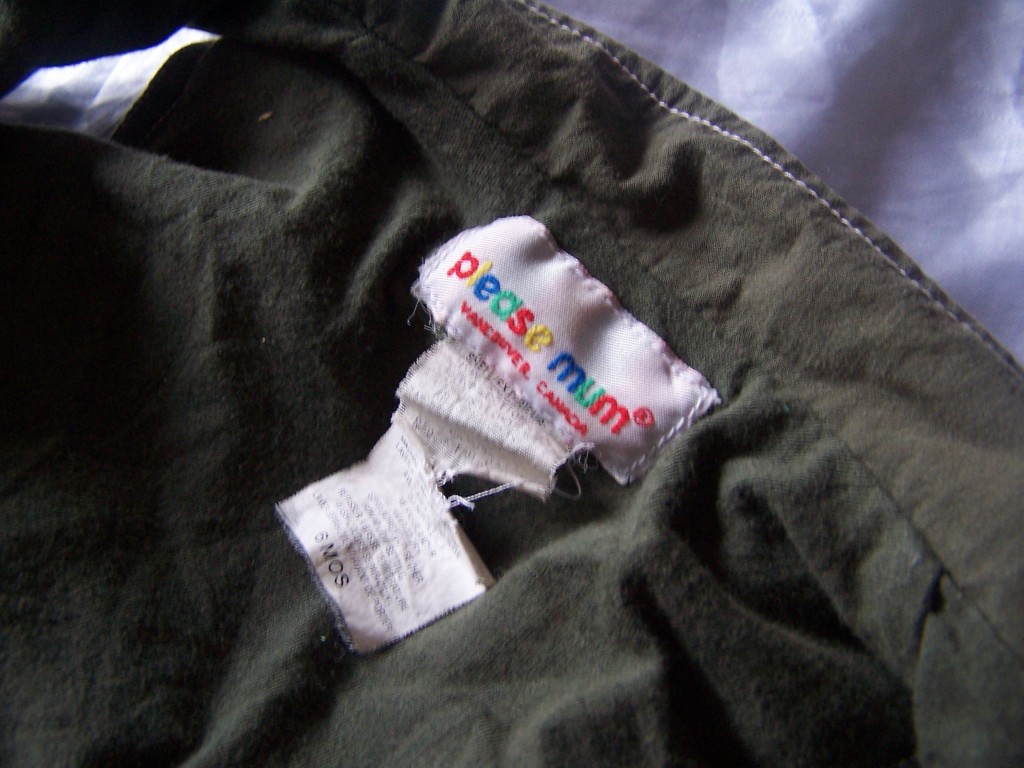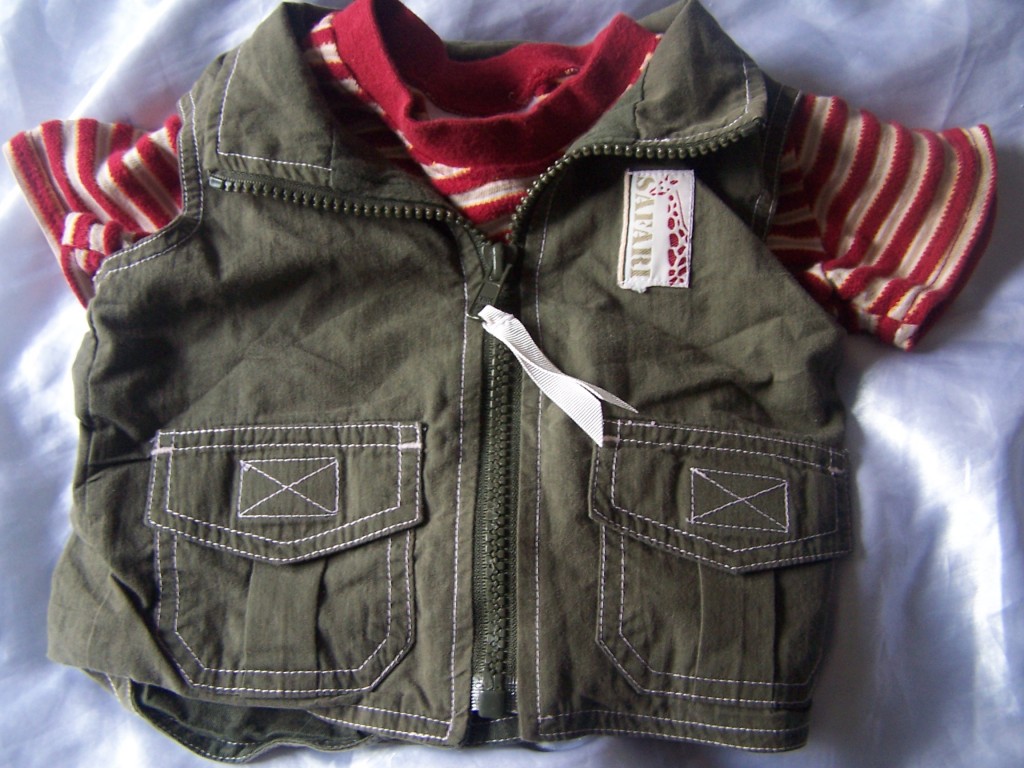 Share and Enjoy