Congratulations to Erica! You won this giveaway! Winner chosen by Random.org. Thanks to all who entered and to Crocs for sponsoring this great giveaway!!!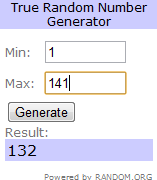 Crocs has a new line of women's shoes out called Crocs Tone. This new line of shoes has 4 different shoes in many colors and styles. Check them out below: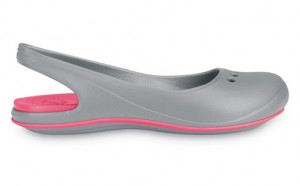 The new line of Crocs Tone shoes, a new women's collection that comes in 4 stylish models that still uses the same lightweight and odor-resisting, patented Croslite material as the original Crocs. The new Crocs Tone shoe offers the benefits of toning for your upper and lower legs without sacrificing any comfort or style. How wonderful is that?
My Review:
I was sent a pair of the Skylar Clogs to review in watermelon color because I am a girly girl. Love the color by the way! I also like the fact that you can wear them with the strap around your heel or you can push them forward and wear them like a slip on with no strap around your heel.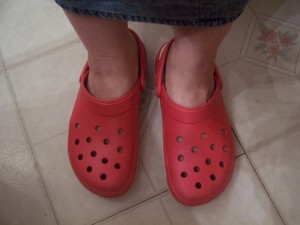 When I first tried them on I felt rather teetering because of the design on the bottom of the Skylar Clogs, it's like you can rock in them when you stand. Weird I know, but after a walking in them that goes away the more you walk. Just took some getting use to compared to my other footwear.
I have to say that I really like Crocs. I have never had a pair before and I might have to fight with my daughter for them (not really but you'll see why I say that). My 10 year old daughter took a shine to my new Crocs and tried them out even before I did since I was at the organic farming conference when they arrived. When I talked to home base over the phone they told me that my CROCS had arrived and asked if Giggles could open them, I said yes. Little did I know she would wear them ALL weekend long! And yes they fit her because we think she is going to be tall since her feet are nearly the size of mine and I wear size 9! Although I am short…..so I could be wrong, but she is tall for her age.
Editor's Note 3/12/11: I wore them all day yesterday while working in the greenhouse and a walk around the neighborhood and I did start to get a blister on the top of my feet and the pads of my foot are sore a little. They are not quite broken in but my knees do not hurt and usually a shoe will let me know in my knees that they do not have enough support!
Two thumbs up for Skylar Clogs from Crocs!
Enter to win a pair of Crocs! (winner gets to pick the style and color!) Estimated value $50.
Mandatory Entry: Tell me what style of the new Tone Crocs you want and what color!
Extra Entries (Please be sure and leave a comment and link for extra entries):
1 Entry:Follow Faith and Family Reviews On Twitter
1 Entry: Follow Crocs on Twitter
1 Entry:Like/Friend Faith and Family Reviews on Facebook.
1 Entry: Like Crocs on Facebook. And leave a comment saying- Faith and Family Reviews sent me.
2 Entries: Follow Faith and Family Reviews on Google Friend Connect (on the our right side bar).
2 Entries: Tweet about this giveaway, but only one tweet per day please. Include your tweet url with your comment. You may write your own tweet or use this one:
Giveaway: Enter to win a pair of Crocs! http://bit.ly/fHh04U @faithfamilyrevw! Please share! Thx!
5 Entries: Blog about this giveaway and link back this post and Crocs
1 Entry: for every comment you leave anywhere else on this blog, but please leave a link with your comment!
Details:
This giveaway will run from March 11th, 2011 to March 25th , 2011 at midnight CST. The winner will be chosen through Random.org. Crocs will send one winner their prize. Winner will be contacted via email on or before March 30th and will be asked for their contact and other pertinent info. Winners will have 48 hours to send me their e-mail at [ffr] [giveaways] [at] [gmail] [dot] [com] (without spaces and parenthesis). Please note: This giveaway is offered to USA only.
Thanks and have fun!
Share and Enjoy