Funky Monkey Snacks are truly funky fruit snacks that are all natural and just fruit. Freeze dried fruit to be exact. Our family enjoyed these snacks. Each of these snacks had their own unique taste. I think I can honestly say that I do not think we have tasted anything quite like them. In a good, funky way. There is no other way to describe it. Here are the flavors for you to decide for yourself: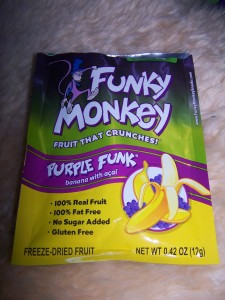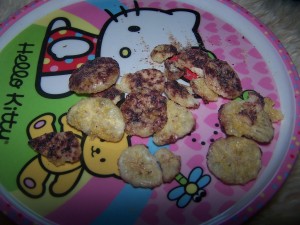 Purple Funk (banana with acai)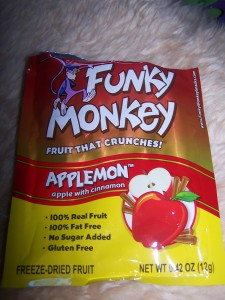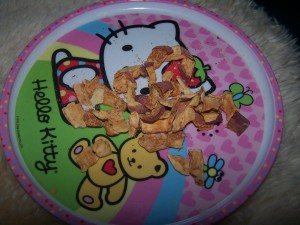 Applemon (apple with cinnamon)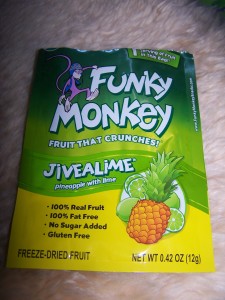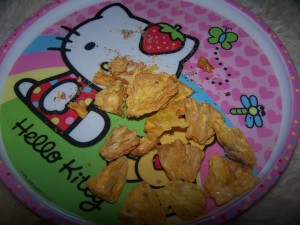 MangOJ (mango with orange juice)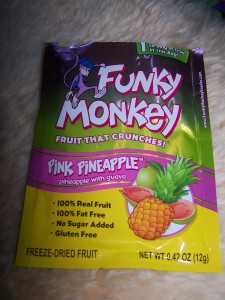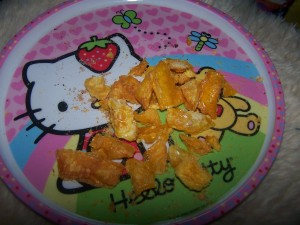 Pink Pineapple (pineapple with guava)
Bananamon (banana with cinnamon)
Jivealime (pineapple with lime)
Carnaval Mix (pineapple, banana, apple, papaya)
Pretty clever, huh?
The only thing is these packages only contain .42 ounces of fruit. Not very much and not very filling when you have a crew of growing little people. But these would definitely serve as a traveling treat, since we like to get convenient little snacks like these for our road trips. It is something new and fun.
Funky Monkey Snacks are 100% fruit, 95% organic, all natural, raw food and gluten free, GMO free, peanut/tree nut free and Kosher. No preservatives, Mom! Gotta love that.
The .42 oz bags are sold in a box of 12 for $15.48. 1 oz bags are sold in a box of 12 for about $30.00
For more information visit www.FunkyMonkeySnacks.com
Faith and Family Reviews received the following product in exchange for writing a review. While we consider it a privilege to receive free products to review, our reviews are our honest opinion and thoughts of the product.
Share and Enjoy