Congratulations to Ellen! You won this giveaway! Winner chosen by Random.org. Thanks to all who entered and to Popchips for sponsoring this great giveaway!!!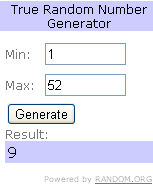 Faith and Family Reviews received the following product in exchange for writing a review, thanks to Popchips.com and Happy Healthy Moms Product Review Team. While we consider it a privilege to receive free products to review, our reviews are our honest opinion and thoughts of the product.


Popchips are an all natural snack. It is a potato chip that is not fried or baked. Popchips are made with a little heat and pressure, then pop! a Popchip has been created. Popchips are seasoned with all natural ingredients, are free of any added preservatives, added colors or flavors. They come in 7 different flavors – Original, Barbeque, Sea Salt & Vinegar, Salt & Pepper, Parmesan Garlic, Cheddar and Sour Cream & Onion. Popchips have less than half the fat of fried chips, no trans fats, no cholesterol and the only flavors to have a teeny tiny bit of saturated fat is sour cream & onion and cheddar, containing .5g of saturated fat.
Popchips.com has a list of all the nutritional facts and ingredients in each bag. Full disclosure. Gotta like that.
We received a sample pack of Popchips. They were actually very yummy. They tasted like potato chips, obviously, right? Yet at the same time they were different. They crunchy to eat, were not greasy like regular potato chips.
Here is our family's voting results on the Popchips flavors:
#1 Barbeque
#2 Cheddar
#3 Sea Salt & Pepper
#4 Original
#5 Parmesan Garlic
#6 Sour Cream & Onion
#7 Salt & Vinegar
We thought Popchips were a tasty, all natural treat and even though we all had our personal favorites we definitely like Popchips.
For the month of December, Popchips is offering Facebook Fans (old & new) an opportunity to save $1 off their next bag of Popchips! All you have to do is be a Popchips fan ("like") on facebook. This is a 30 day rolling coupon, so they have 30 days to use it after they print it, anywhere Popchips are sold in the U.S.
We'd like to encourage you to consider emailing your friends, family, influencers, etc., with the following link: http://popchi.ps/hnPjlH
to "pop" over to popchips facebook page & click the 'share' button below the post that is there and share it on your wall.
For those of you on twitter, please feel free to retweet the following: http://twitter.com/#!/popchips/status/10377410658701312
Enter to win Popchips! One of you lucky readers the chance to win a month's supply of Popchips!
Mandatory Entry:Visit Popchips and tell me what flavor Popchip you would like to try.
Extra Entries (Please be sure and leave a comment and link for extra entries):
1 Entry:Follow Faith and Family Reviews On Twitter(http://twitter.com/faithfamilyrevw)
1 Entry:Follow Pop Chips on Twitter

1 Entry:Like/Friend Faith and Family Reviews on Facebook.
1 Entry: Like Popchips on Facebook AND comment on there wall saying "Faith and Family Reviews sent me and be sure to print off your coupon for a $1 of Popchips!
2 Entries: Follow Faith and Family Reviews on Google Friend Connect (on the our right side bar).
2 Entries: Tweet about this giveaway, but only one tweet per day please. Include your tweet url with your comment. You may write your own tweet or use this one:
Giveaway: Enter to win a months supply of Popchips! @faithfamilyrevw! http://faithandfamilyreviews.com/?p=6112 Please share! Thx!
5 Entries: Blog about this giveaway and link back this post and Popchips.
1 Entry: for every comment you leave anywhere else on this blog, but please leave a link with your comment!
5 Entries: Tell me your favorite thing about Christmas.
Details:
This giveaway will run from December 17th-December 30th, 2010 at midnight CST. The winner will be chosen through Random.org. Popchips will ship one winner a months supply of Popchips. Winner will be contacted via email on or before January 15th and will be asked for their contact and other pertinent info. Winners will have 48 hours to send me their info at [ffr] [giveaways] [at] [gmail] [dot] [com] (without spaces and parenthesis). Please note: This giveaway is offered to US only. And the winner must use their home address if they win. Popchips will not ship to P.O. boxes.
Thanks and have fun!
Share and Enjoy