Congratulations to Shannon! You won this giveaway! Thanks to all who entered and to the wonderful sponsors! Winner chosen by random.org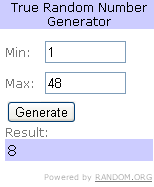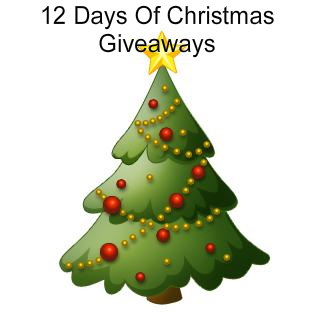 On the ninth day of Christmas my true love gave to YOU! A pair of EZ Sox from EZ Sox!
EZ Sox (as seen below) are a wonderful gift idea for baby showers, for parents with toddlers, and a great stocking stuffer for toddlers and young kids. For parents of special needs children, EZ Sox addresses a daily need and offers these children self-sufficiency and empowerment.


Created by parents who tired of seeing their young son struggle dressing himself, Eileen and Ronnie Gesser designed socks with pull-up loops on both sides of each sock, and fun graphics on the tops of the socks. In no time, their son was no longer frustrated and proudly dressing himself. Today this fun and easy teaching tool for teaching kids self-sufficiency is the only one of its kind.
EZ Sox are available to you at their online retail website at http://www.ezsox.com. EZ Sox are also sold in 30 boutique stores throughout North America and one US Chain Store with 36 retail outlets. A Japanese distributor has EZ Sox in more than 70 retail stores in Japan.
My Review:
We really, really liked the frog EZ Sox that we where sent to review. My son's face lit up when he saw them and he had no problem at all putting them on. He was able to put them on by himself on the first try. We think that they are a great product and love them! We have yet to wash them to see how well they wash up, but we'll be sure to let you know how they wash up.
Watch this cute video to see how to use the EZ Sox:
Enter to win a pair of EZ Sox! The winner gets to pick from 14 different EZ Sox!!!!
Mandatory Entry:Tell me what style EZ Sox you would choose if you won.
Extra Entries (Please be sure and leave a comment and link for extra entries):
1 Entry:Follow Faith and Family Reviews On Twitter(http://twitter.com/faithfamilyrevw)
1 Entry: Follow EZ Sox on Twitter
1 Entry:Like Faith and Family Reviews on Facebook. Please do not unlike us after the contest is over. Isn't that a form of dishonesty? Just sayin'. Put yourself in our shoes, ok? Thanks!
1 Entry: Like EZ Sox on Facebook
Editor's note: We learned recently that Facebook limits the amount of "likes", so not much we can do besides friend each other. Just let us know in your comment which one you did for us and the giveaway. Thanks!
2 Entries: Follow Faith and Family Reviews on Google Friend Connect (on the our right side bar).
2 Entries: Tweet about this giveaway, but only one tweet per day please. Include your tweet url with your comment. You may write your own tweet or use this one:
Giveaway: Enter to win a pair of EZ Sox from @EZSOX @faithfamilyrevw! Please share! http://faithandfamilyreviews.com/?p=5430 Thx!
5 Entries: Blog about this giveaway and link back this post and EZ Sox.
1 Entry: for every comment you leave anywhere else on this blog, but please leave a link with your comment!
5 Entries: Tell me your favorite thing about Christmas.
Details:
This giveaway will run from November 29th to Tuesday, December 13th at midnight CST. The winner will be chosen through Random.org. EZ Sox will ship one winner their prize. Winner will be contacted via email on or before December 20th and will be asked for their contact and other pertinent info. Winners will have 48 hours to send me their info at [ffr] [giveaways] [at] [gmail] [dot] [com] (without spaces and parenthesis). Please note: This giveaway is offered to US.
Thanks and have fun!
Share and Enjoy