Congratulations to Elle for winning our E-Mealz giveaway! Thanks to all who entered and thanks to E-mealz for sponsoring this great giveaway. Winner chosen by random.org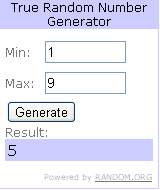 E-Mealz is the perfect solution for all the pressure and stress that comes along with going back to school. E-Mealz.com in an on-line meal planning resource, designed to take that daily and weekly grocery shopping and budgeting pressure off your plate. This simple tool is invaluable when the chaos of work, school and activities pile up, and create stress for even the most experienced family cooks. But family connection around the dinner table with a home-cooked meal saves more than time and money. Dinnertime can direct your attention to your family and draw everyone closer together in a special way. It is a unique opportunity to decompress and re-connect on a daily basis. E-Mealz is dedicated to offer a practical and budgeted way to make that intentional effort a reality for every family. They are a Christian company started by a stay-at-home mom who wanted to make life easier for other busy moms out there! You choose the store. They provide the plan! Each week you will receive a brand new plan AND a complete aisle-by-aisle grocery list.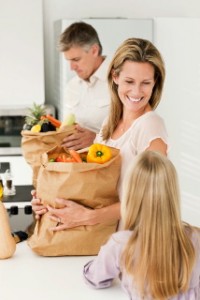 So do you want to win a 3 month service from E-Mealz that you get to pick the plan? Enter below!
Mandatory Entry: Tell me why you want to win.
Extra Entries (Please be sure and leave a comment and link for extra entries):
1 Entry:Follow Faith and Family Reviews On Twitter(http://twitter.com/faithfamilyrevw)
1 Entry:E-Mealz on Twitter .
1 Entry: Like Faith and Family Reviews on Facebook. Please do not unlike us after the contest is over. Isn't that a form of dishonesty? Just sayin'. Put yourself in our shoes, ok? Thanks!
1 Entry: Like E-mealz On Facebook
2 Entries: Follow Faith and Family Reviews on Google Friend Connect (on the our right side bar).
2 Entries: Tweet about this giveaway, but only one tweet per day please. Include your tweet url with your comment. You may write your own tweet or use this one:
Giveaway: Enter to win a 3 month meal plan from E-Mealz! @faithfamilyrevw! http://faithandfamilyreviews.com/?p=3881 Please share! Thx!
5 Entries: Blog about this giveaway and link back to this post and E-Mealz.
1 Entry for every comment you leave anywhere else on this blog, but please leave a link with your comment!
1 Entry for every comment you leave anywhere on E-Mealz blog here (http://blog.e-mealz.com/), but please leave a link with your comment!
Details:
This giveaway will run from November 12th to Sunday, November 25th at midnight CST. The winner will be chosen through Random.org. E-Mealz will contact one winner so they can choose their plan. Winner will be contacted via email on or before December 15th and will be asked for their contact and other pertinent info. Winners will have 48 hours to send me their info at [ffr] [giveaways] [at] [gmail] [dot] [com] (without spaces and parenthesis). Please note: This giveaway is offered internationally.
Thanks and have fun!
Share and Enjoy