I received the following product in exchange for writing a review. While I consider it a privilege to receive free products to review, my review is my honest opinion and thoughts of the product.
I was able to pick eight charms to add on to this bracelet. I picked the:
Love Charm- Because I wanted another faith charm.
Big Sister Charm- Because I love being the big sister of 8 children.

Amethyst Heart Charm- My birthstone.
Grand Piano Charm- Because I love playing piano.
Pink Crystal Music Note Charm- Because I love music.
Large Sewing Machine Charm- Because I love to sew!
Cross In Heart Charm- To show that I am a Christian
Large Dolphin Charm- Because I love dolphins!
When I got the charm bracelet I was REALLY excited. The bracelet was very well made, and has a adjustable length which fit my 7 1/2 inch wrist perfectly! I could not find any fault with this bracelet. And might be ordering a couple more charms to add on to the bracelet!

Here are some pictures of the bracelet: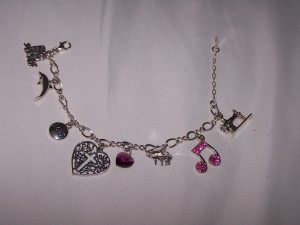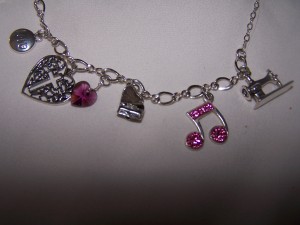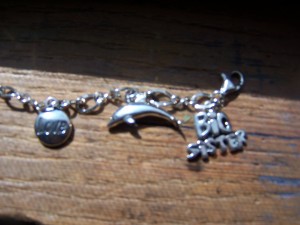 I liked that the charms and beads are .925 sterling silver and manufactured in the United States, all lead and nickel free. Their pewter charms are also nickel and lead free. Charm Factory products do not contain cadmium, which is a concern with some products made in Asia. (The jump rings attached to their pewter charms do contain a small amount of nickel. A few imports that they do not make here, like some chains from Italy, are noted in product details.)
All of the charms where very beautiful, and makes such a nice accessory that goes with almost every outfit! Perfect for anyone who wants to have a bracelet that displays what they love!
Charm Factory's costs vary on the charms that you decide to buy. They sell over 4,000 charms! And there is no limit to the amount of charms you can have! The charms range from pets, hobbies, to food charms.
I encourage you to check out charmfactory.com
Share and Enjoy