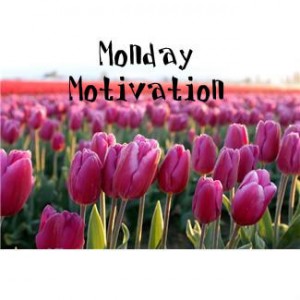 Last week's Monday Motivation:
~ Finish reviewing products we received for last week's Back to School Guide. With the arrival of Sir "Little" Stuff we are still working on them.
~ Get ahead on posts…maybe. We kind of did, but got behind too since we were only a few days ahead.
~ We still haven't made it mini golfing or to the beach and those are on my lists if the weather would just cooperate on the days that I plan to do them! We made it mini golfing! We wonder if that isn't what helped get my labor off to a start.
~ The garden. We really need to plant a few fast growing plants that we started inside, just to see how they do compared to our direct planting in the spring. Things like lettuce….We are so very behind on the garden! Still picking produce, but the weeds are overtaking us, unfortunately.
~ Hopefully have this baby! I have been very tired and uncomfortable, so I am hoping and praying that I will be rested up for labor and delivery.And I did!

Amazing, I got something I was hoping for, but at the same time wasn't all that ready for.
This Week's Motivation:
~ Not much on the agenda this week. Resting, nursing and a little bit of work here and there. That's about it.
My husband's boss surprised us by giving him a week's paid vacation, so we are very thankful for that blessing. Due to the change of ownership etc. that occurred last year we were not counting on any paid vacation time, so it was an unexpected blessing.
Sir "Little" Stuff is stirring, so I must go attend his needs before he dost loudly protest that I am not by his side…I am still only a couple feet away but you all know how newborns are, right?
Until next time…
Share and Enjoy