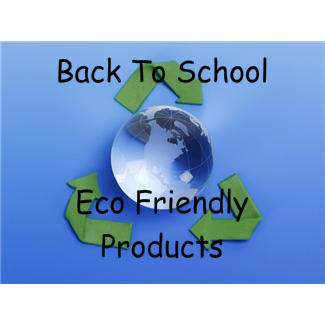 Eco-Friendly Fashion Product
1.) Five ACCESSORIES- Messenger Bag this multi purpose bag is wonderful for school! A great laptop, book bag,overnight bag, gym bag, bicycle bag, beach bag a great bag for any high school student! Perfect for boys and girls. Meant to be worn cross body or over one shoulder, the bag closes in front with a big, sturdy buckle. Adjustable strap drop to 57", with bag dimensions of 15.5" x 15" x 4.5. Interior pockets keeps everything organized. ($75)

2.) Global Goods- Green Hand Embroidered Bag carry the hope and determination of strong Peruvian women on your shoulder this season while being original and fashion-forward. This embroidered bag showcases traditional Peruvian design and is stitched with sheep wool. High quality leather accents this purse in warm olive and orange tones. The bag features a Fully lined, 100% cotton fabric, a Magnetic closure, a Inside Pocket, Real Leather straps and top detail. The Size: 12" x 16" x 5" base. Full strap length 19 ½".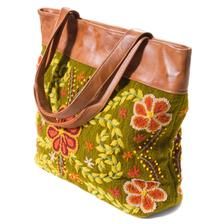 3.) Charm Factory Charm Bracelet- We chose this company because we thought it was cool they have over 4,000 charms to choose from! You can pick the charms you want online pick a chain and they will make it for you! You can pick as many charms as you want. With charms from animals, to sports, to fashion accessories! These would be perfect for any fashion loving young woman. They have a variety of prices.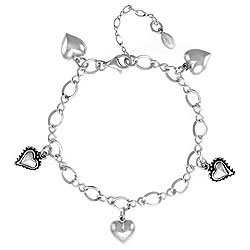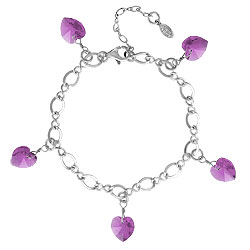 Almost every product is made in the USA. They are a green company and all their charms are nickel and lead free. Charm Factory products do not contain cadmium. The jump rings attached to pewter charms do contain a small amount of nickel.
5.) Global Goods- The Lightweight Gauze Scarf is a perfectly versatile accessory. The open weave of the gauze makes the scarf perfect for summer nights and can also be warm enough for those chilly fall evenings. You can even wear it as a sarong for those summer beach outings! The gauze scarf is hand-woven on a traditional foot loom in Guatemala.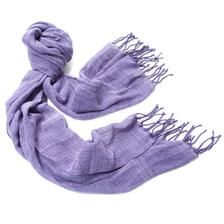 Come back tomorrow for our Back To School Product Guide 2010: Technology and Electronics Feature!
Share and Enjoy