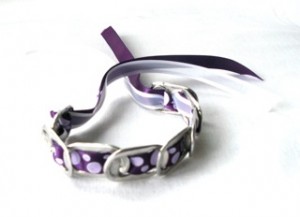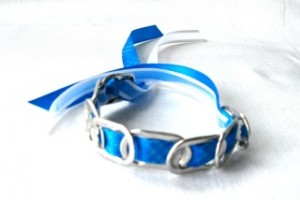 Pop Top Bracelet $5.00
A bracelet made from can pop tops and ribbon. Perfect for the little princess. Handmade by the vendors of StreetWise. Each item comes with the picture and story of the individual who made it. One size fits all wrists. For custom colors and orders please inquire at info@fiveaccessories.com or call 312.504.3483.
This bracelet comes in a lot of different styles and colors (ribbon wise) and you can get custom orders done at the above info. I thought that this bracelet was appealing to the eye and was very fun and cute. Perfect for a child or even fun loving teenage girl! I don't know if I really would wear this one alot but my children like it.
Share and Enjoy