I did receive this product in exchange for work I did for someone.
At the risk of being very repetitive, I am most delighted with my Mayu alpaca products! I couldn't believe the softness of alpaca in a finished product. The designs and look of Mayu's products really catch your eye and the attention of others when wearing them or showing them to others. My last product from Mayu is a short eggplant purple capelet, which has replaced my old beat up sweater!
My capelet is the eyelet version with a hoodie, Mayu also has the two-colored hooded capelet, a fringed halfie, eyelet halfie, a long eyelet hoodie, as well as a long hoodie. My capelet has two knitted ties that close the front of the capelet. I think it is a great product! It has added warmth with my winter jacket, I can also put it on like a sweater and it takes the chill away. I think it will even be very practical for discreet nursing. The short capelets retail for $139.00 and the long hoodies retail for $179.00.
I haven't had a chance to take pictures of my capelet, so for now I am going to post Mayu's photos. When my older daughters are home I will get photos, although I may try with my younger girls in the meantime.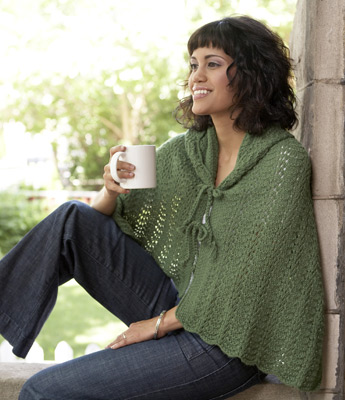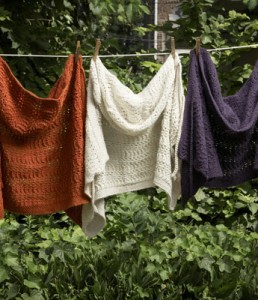 Share and Enjoy