Another great series from author Carole P Roman! The Captain No Beard series stresses valuable life lessons and topics such as sharing, teamwork, loyalty, and cooperation.
We reviewed the latest installment in Carole P. Roman's pirate series: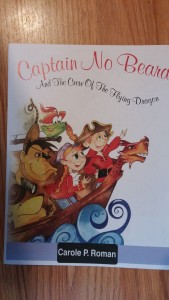 This is a COLORING BOOK!!! This Coloring book is a wonderful addition to the series. Each page is from one of the books in the series and references which book it can be found in…so neat! Here is an example of one of the pages: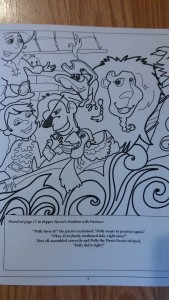 We have always loved this series because of the wonderful lessons…but this is such a great addition to the Captain No beard family! My children love making the illustrations come alive with their own colors!
Share and Enjoy