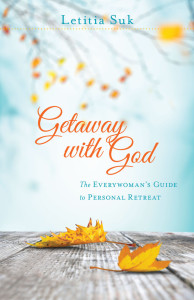 About the book:
What if there was a way to plug in and recharge your soul, not just your smartphone? What if a simple day away could transform your life? Getaway with God invites readers to step away from the incessant pressure of deadlines and demands to spend time with God. More to the point, it walks women through each step of designing their own retreat–whatever kind is needed.
Our Review:
In a world that is so fast paced this book is a great way to recharge and unplug. This book speaks to coth Christians an non Christans as a way to renew and rejuvinate ourselves.
I liked how the author wove scripture into the book. The text makes God alive within us and speaks to us if we listen! Put down the smartphone and reconnect!
For more infromation about this or any other Kregel publication please visit: http://www.kregel.com/christian-living-and-devotionals/getaway-with-god/
Share and Enjoy