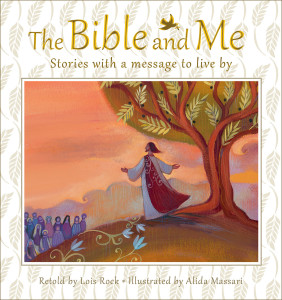 About the book:
Lois Rock and Alida Massari have teamed up to create a Bible storybook full of inspiration and delight, sure to elicit moments of contemplation. Thoughtfully written, each section begins with a Bible quote and ends with a prayer or psalm that fits the theme of the story to help readers reflect further on what they've read. Alida Massari's richly colored and deeply peaceful illustrations fit perfectly.
Our Review:
This is such a great text! Our entire family loved this book! Not only is the book written well so everyone can understand … but the illustrations are wonderful! The illustrations made the book for us! This is a book not to miss out on pick up a  copy today!
Visit: Kregel publications to get a copy of this wonderful novel!
Share and Enjoy