This post was sponsored by Premama as part of an Influencer Activation for Influence Central and all opinions expressed in my post are my own.

Premama products are available at Meijer stores in the Vitamin Section. The Premama products are both prenatal and postnatal multivitamin supplement mixes for those who have trouble swallowing pills!
We loved this aspect of the product since pills can be difficult to swallow and simply adding a powder mix to a drink is much easier than a large pill.
The Premama products also conatian folic acid levels similar to many prescription prenatal vitamins, and equal, or greater than most OTC brands, Omega-3 fatty acids and non-consitpating iron often found only in prescription prenatal multivitamins.
Who are the Premama products geared for? They are designed to support women who are trying to conceive, expecting or lactating. They can be taken before, during and after pregnancy. This is very important as a product that can be used from pre-conception throughout the lactating years means we do not have to worry about switching brands and reinventing the wheel at different stages of motherhood. The Premama brand takes us there through the important years of mama and baby life.
Meijer Stores are running Premama promotions ~ be sure to check them out
August 15 – 28

Premama Lactation – Save $4

September 12 – 25

Premama Fertility – Save $4

Premama Essentials – Save $4
Premama Essentials + DHA – Save $5
Premama Lactation – Save $4
Premama Digestive Aid – Save $3
I went into my local Meijer store and headed straight to the baby department. And looked all over for the Premama products. For some reason i had it in my head they would be by the baby Aisle. Luckily I thought again and quickly turned around and headed for the vitamin Aisle! LOL! I found them quickly and the prices were reasonable.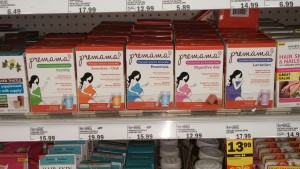 The product we tried was the Premama Essentials + DHA. This product is VERY similar to the prescription prenantal vitamins taken in the past. We loved that it includes DHA and boasts the fact that it "sooths morning sickness." Below is a close-up of the product and ingredient list.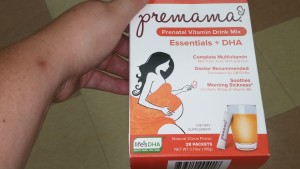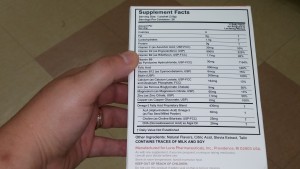 The Premama product we tried is very good it is a "natural citrus flavor" … it is not too strong, we mixed with water for a citrus flavor and were pleased! We are sure that the product can be added to a smoothie or other drink product, but we preferred plain water. You can find premama products at your local Meijer stores and other stores using the Premama Store locator at this link WHERE TO BUY PREMAMA
Share and Enjoy