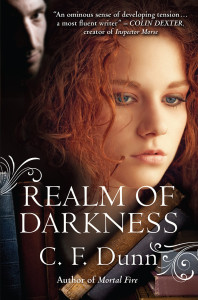 About the Book:
Emma and Matthew are finally free to marry, but Matthew's secret continues to haunt them.
Emma D'Eresby can look forward to a future with Matthew Lynes. She at last reveals to Matthew the nature of her relationship with Guy Hilliard—her supervisor at Cambridge—and the reason she has found it difficult to forgive him or to trust any other.
Their joy at marrying is short-lived as, to her…
Our Review:
This was a very vivid book! I couldn't put it down! The characters come alive on the pages and make you want to read more and more each time you pick up the book. This book is not short, but jam packed with an intricated web of details and characters that create a riviting story! This one is a must read!
Visit: Kregel publications to get a copy of this wonderful novel!
Share and Enjoy