I am definitely a soccer mom.  I have two kids and drive a minivan, and I cannot complain.  Sometimes I wonder what it would be like to drive a SUV, though.  I had the opportunity to drive a KIA Sorento last week, and I really enjoyed it.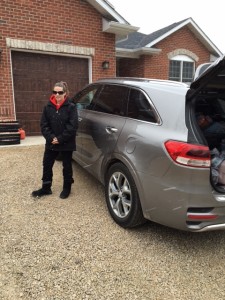 The KIA Sorento offered quite a bit of room.  Both of my kids' car seats fit in the backseat easily.  Even my mother-in-law was able to squeeze in the middle of them when we had a full load.  The Sorento felt very roomy, especially with the moon roof that opened the full length of the vehicle.  The kids really enjoyed looking up at the sky on the way to school.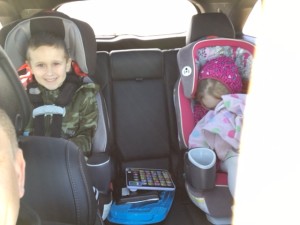 The KIA Sorento offers some really nice features including heated seats, air-conditioned seats, heated steering wheel, push button start, memory driver's seat, and my favorite the navigation system.  It was really easy to plug in addresses and easy to follow directions.  The back-up camera makes it virtually impossible to hit anything.  Trust me, it has full camera views where you can literally see every angle of what is around you.  I miss it on my minivan now.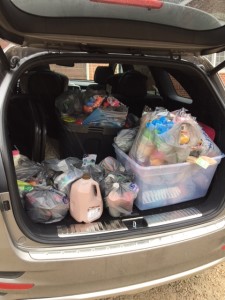 The trunk space is huge.  It fit all of my grocery shopping bags easily, with room for more!  The KIA Sorento gets 22MPG on average, which is great considering how much driving around I do.  This vehicle gets up to speed unbelievably quick, thanks to its 2.0L turbo gas direct injection 4-cycle engine.  Let's just say, this mommy mobile for the week was fast!  Overall, I was really pleased with the KIA Sorento and recommend it to families with kids, and even people without kids.  It really is a great vehicle!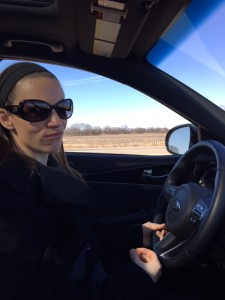 Share and Enjoy