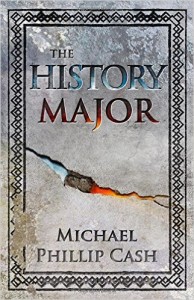 About the Book:
After a vicious fight with her boyfriend followed by a night of heavy partying, college freshman Amanda Greene wakes up in her dorm room to find things are not the same as they were yesterday. She can't quite put her finger on it. She's sharing her room with a peculiar stranger. Amanda discovers she's registered for classes she would never choose with people that are oddly familiar. An ominous shadow is stalking her. Uncomfortable memories are bubbling dangerously close to her fracturing world, propelling her to an inevitable collision between fantasy and reality. Is this the mother of all hangovers or is something bigger happening?
Our Review:
What an awesome read! We are never disappointed when reading a Michael Phillips Cash book! This one is a wonderful read! I love that this book is full of suspense and flirts with danger! The characters and setting are real, which makes the book come alive! Again, I cannot advocate this author enough… you must pick up this book to add to your library! If this is the first book by Michael Phillips Cash you are reading …don't stop there… pick another from his repitoire and delve into worlds that you might not have known existed! You will not be disappointed!
About the Author: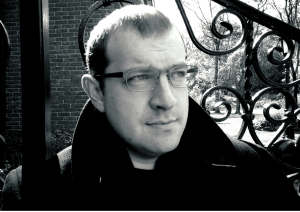 Michael Phillip Cash is an award winning and best selling author of horror, paranormal, and science fiction novels. Stillwell: A Haunting on Long Island, The Hanging Tree, and Schism: The       Battle for Darracia have all been named to Foreward Reviews Book of the Year Awards. Cash currently resides on Long Island with his wife and children.
This book and all of the authors books can be found on Amazon.com.
Share and Enjoy