About the book:
Welcome to Monsterland – the scariest place on Earth. All guests can interact with real vampires in Vampire Village, be chased by an actual werewolf on the River Run, and walk among the dead in Zombieville. Wyatt Baldwin, a high school student and life-long movie buff is staring bleakly at a future of flipping burgers. Due to a fortuitous circumstance, Wyatt and his friends are invited to the star-studded opening of Monsterland. In a theme park full of real vampires, werewolves and zombies, what could possibly go wrong?
Our Review:
Wow! Another smash hit by Michael Phillips Cash! We loved this book! Jam packed with monsters and adventure make this the perfect Halloween read… or anytime read! As stated above in the summary this book is about teens interacting with monsters at "Monsterland" and although there are teens within the book i would not limit this to a Young Adult Audience … this is a book for Adults too! I cannot say enough about this installment to the Michael Phillips Cash Novel Collection… might just be his best yet! I will not spoil the contents of the book by telling you anymore …you MUST pick this up as a good read!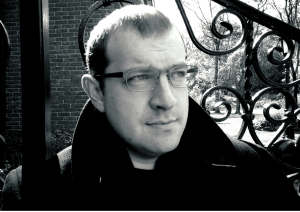 About the author: Michael Phillip Cash is an award winning and best selling author of horror, paranormal, and science fiction novels. Stillwell: A Haunting on Long Island, The Hanging Tree, and Schism: The Battle for Darracia have all been named to Foreward Reviews Book of the Year Awards. Cash currently resides on Long Island with his wife and children.
Share and Enjoy