As a mother of two kids I need lots of room in a car when I'm on the go.  I like to have extra clothes, diapers, toys, reusable shopping bags, movies, etc., etc., etc. in my car at all times.  On top of that I need room for groceries and shopping bags.  I had the pleasure of driving around a 2015 Toyota Camry for the past week.  Let's just say, I loved it from the beginning.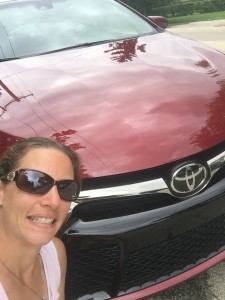 My first impression of the car was, wow that's nice, but…there's no way all of my stuff will fit.  I was pleasantly surprised once I put the car seats in and all of our stuff how much room we still had.  When I went grocery shopping all of my bags fit with room to spare.  If I didn't have kids and my backseat was available, I love that the back seats fold down for even more extra storage.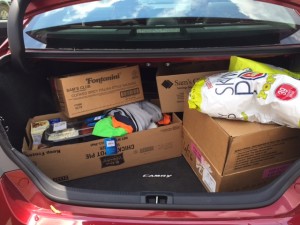 The car felt very smooth, and had great pick up!  My kids called it the cruising car.  At one point I was driving on the highway and was going 90 without even knowing it.  My favorite feature of the Toyota Camry was when a car was in my blind spot when I wanted to change lanes, the car would beep.  The car would also beep when I would get too close to the shoulder or the middle line.  I miss those features in the car I'm currently driving.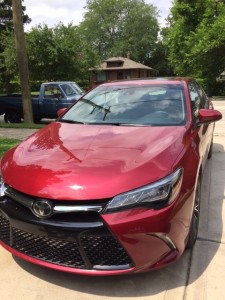 The Toyota Camry had all of the bells and whistles imaginable.  Back up camera, GPS, tons and tons of apps, keyless entry, and more.  My kids really enjoyed the sunroof.  Overall I would say this is a fantastic car.  Very roomy, great features, fast, and great for all families.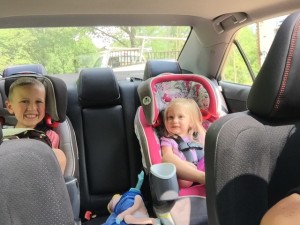 www.Toyota.com/camry
Share and Enjoy