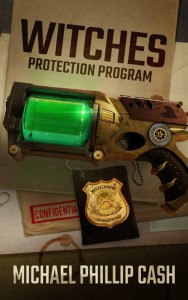 Wes Rockville, a disgraced law enforcement agent, is given one last chance to prove himself and save his career when he's reassigned to a 232 year old secret government organization. The Witches Protection Program. His first assignment: uncover a billion-dollar cosmetics company's diabolical plan of using witchcraft for global domination, while protecting its heiress Morgan Pendragon from her aunt's evil deeds. Reluctanly, paired with veteran witch potector, Alastair Verne, Wes must learn to believe in both witches and himslef.
This is an awesome read. Nothing short of what is expected from the creative mind of Michael Phillip Cash. I loved reading the twists and turns throughout the book. I would love to tell you what happened with Wes and the "program" but what fun would that be for you as a reader. You MUST pick up a copy of this book and be as pleased as I was leafing through the pages!
You will not be disappointed!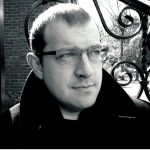 About the author: Michael Phillip Cash is an      award winning and best selling author of            horror, paranormal, and science fiction              novels. Stillwell: A Haunting on Long                Island, The Hanging Tree, and Schism: The        Battle for Darracia have all been named to        Foreward Reviews Book of the Year Awards. Cash currently resides on Long Island with his wife and children.
This book and all of the authors books can be found on Amazon.com.
http://www.amazon.com/Witches-Protection-Program-Michael-Phillip/dp/1511411341
Share and Enjoy