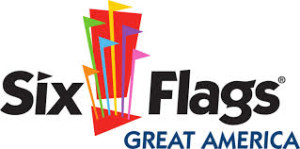 If you have ever wanted to visit a theme park…this year is the year! Six Flags Great America celebrates 40 seasons of thrills this year!
This June we were able to experience all of the excitment and thrills at the park as we took part in the 40 season celebration. The park certainley lives up to its hype!
What is Great America All About:
Making its home in Gurnee, Illinois, it was Initially built with a 50 million dollar investment, thousands of workers and enumerable details. It opened on May 29, 1976 … today it is one of the largest theme parks in the country.
Here are some highlights:
The Columbia Carousel is the world's tallest Carousel.
Great AMerica was built with a sister park located in Santa Clara, Californis. The parks were built to be identical copies of each other.
The Whizzer is one of only two "speedracer" coasters still in existence.
When it debuted, Ragin Bull was the world's first hyper-twister coaster.
BATMAN: The Ride was the world's first suspended looping coaster.
At its debut, The American Eagle had the world's longest drop and fastest speed of any wooden coaster. Now its neighbor Goliath holds those recoeds.
Goliath is Guinness World Record certified as the tallest, steepest, and fastest wooden roller coaster in the world.
Skull Island in Hurricane Harbor debuted as the world's largest interactive play structure.
The state of Illinois has officially made May 29th GREAT AMERICA DAY!
We had so much fun on our visit to the park. Not only did we have a fabulous time with family…but we spontaneously met a multitude of friends at the park. It was great to see so many faces we new in the crowds of people! My children were exstatic to see their friends at the park on the same day they were. Needless to say it is a wonderful place to go and spend the day and meet up with firends!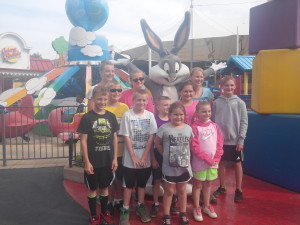 Here are a few pictures of the childrens favorite rides (teacups & swings!)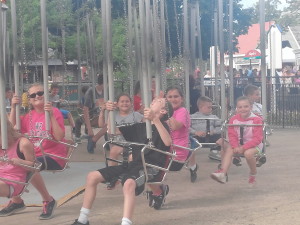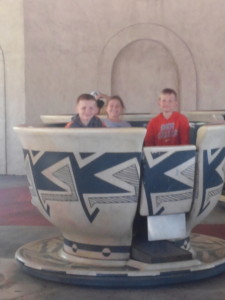 And of course what would a day be without our favorite super heros?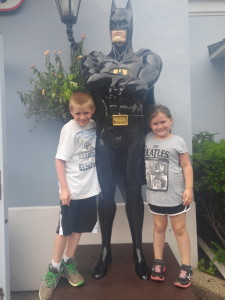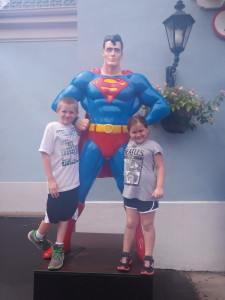 …And what would a great America day be if we did not stop and take our picture at the Carousel?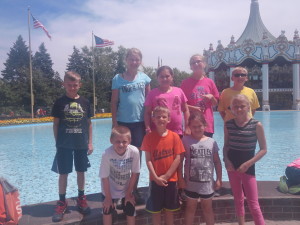 Thank you Great America for a wonderful day at the Park!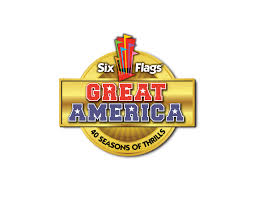 Visit their website for all current offers and promotions https://www.sixflags.com/greatamerica
Share and Enjoy