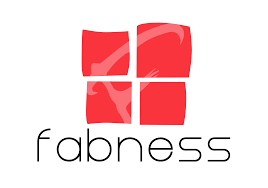 Fabness is an awesome new company that has much to offer! They specialize in canvas prints, canvas sets, wall art, photo block, and house signs!
We were priviledged to be able to review their 10 x 15 rectangle canvas print.
Quality! Their canvas print is excellent! It is high quality and more than I could have asked for in a photo on canvas! We loved how the photo wrapped around the edges of the canvas too … not just stopping at each corner. It added depth to the picture!
Below is a photo of the canvas print we had done. But our photo does not do the work justice … you have to get one done yourself to be able to admire the quality of the work!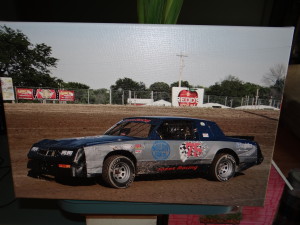 This canvas was given as a gift to one of our friends whose race car is depicted on the canvas print. He LOVED the end results. He even stated that this would be such a great idea as a trophy for winning a race. Needless to say he was thrilled with the canvas as much as we were!
Overall, we were exstatic at the ease, fast shipping, and overall ordering process. It was SO easy to upload our photo and submit what we wanted on canvas to fabness. When we placed the order we were originally saddened because it said it would take at least 14 days to get our print. However, I do have to say that our canvas arrived MUCH quicker than that . We received it a week after ordering! That was so fabulous!
The overall price of the canvas' range from 49.00 all the way up into the 799.00 range depensing on size and quantity. But over all this is premium craftsmanship at a great price.
You can peruse their website athttp://eastmon.go2cloud.org/aff_c?offer_id=61&aff_id=168
They ALWAYS have different specials running. I urge you to check out their website!
They also have a fabulous WEDDING special going on!
Use the code FABNESSWEDDINGS at checkout to receive 70% off plus free shipping. Just click the link below to start shopping.
http://eastmon.go2cloud.org/aff_c?offer_id=61&aff_id=168
Share and Enjoy