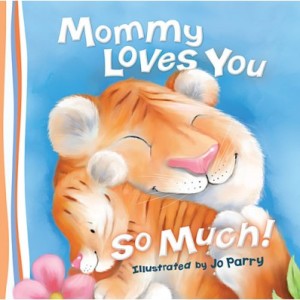 This is such a wonderful book. The illustrations and the poetic verse make it an instant favorite! Each page comes alive as the mommy animal expresses her love for her baby! We love this book and are sure you will too!
About the book from the publisher:
The perfect book for Mommy to read with her little ones to remind them how much they're loved!
More than anything, parents want to convey to their children how much they are loved. This sweet padded board book features adorable animal mommies who find all kinds of ways to show their children how much they love them.
The art features little animals and their mommies getting ready for school, reading, saying prayers, eating meals, getting hugs and kisses before bed, and more. Little ones will feel safe and cozy as Mom shows them how much they are loved, no matter what.
Visit tommasnelson.com to purchase this and many other exciting publications!
Share and Enjoy