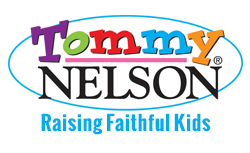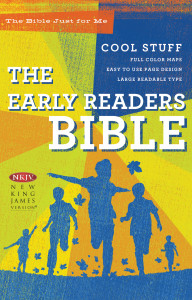 This is a wonderful resource for children! My children are 6, 9, and 11 and they all have profited from the information between the pages! We especially LOVE the maps and charts! I have used this bible in my Sunday school classes as well… the study pages make for good classroom questions and quizzes for students. And the maps and charts are a wonderful reference to give life to the bible and bible times.
About the book:
Complete with maps, charts, and study helps, this easy-to-read Bible will captivate kids ages 7 to 10!
The new Early Reader's Bible is God's Word for kids. With 192 pages of maps, charts, articles, and study helps, combined with large print easy-to-read Bible type, this is the perfect first study Bible for kids ages 7 to 10. Using the New King James Version® the Early Reader's Bible will help children begin the life-long practice of reading, memorizing, and studying God's Word. Study helps include: Insights into God's Word, God's Word is Good to Learn, God's Word is Good to Read, God's Word is Good to Keep, God's Word is Good to Pray, God's Word is Good to Discover, Book Introductions, Illustrated Word List, Bible Timeline.
Visit tommasnelson.com to purchase this and many other exciting publications!
Share and Enjoy