Dogs are cute enough without added accessory, but Kohne Kollars make them look even more adorable.
Kohne Kollars are cute, snap on collars for dogs that can be worn all year round. They come in a variety of prints and sizes that will fit every dog from Great Danes to Chihuahuas. If their range of sizes won't fit your pooch, they'll make something custom for you!
Their products are one hundred percent made in the USA and a portion of every sale goes to help animals in shelters.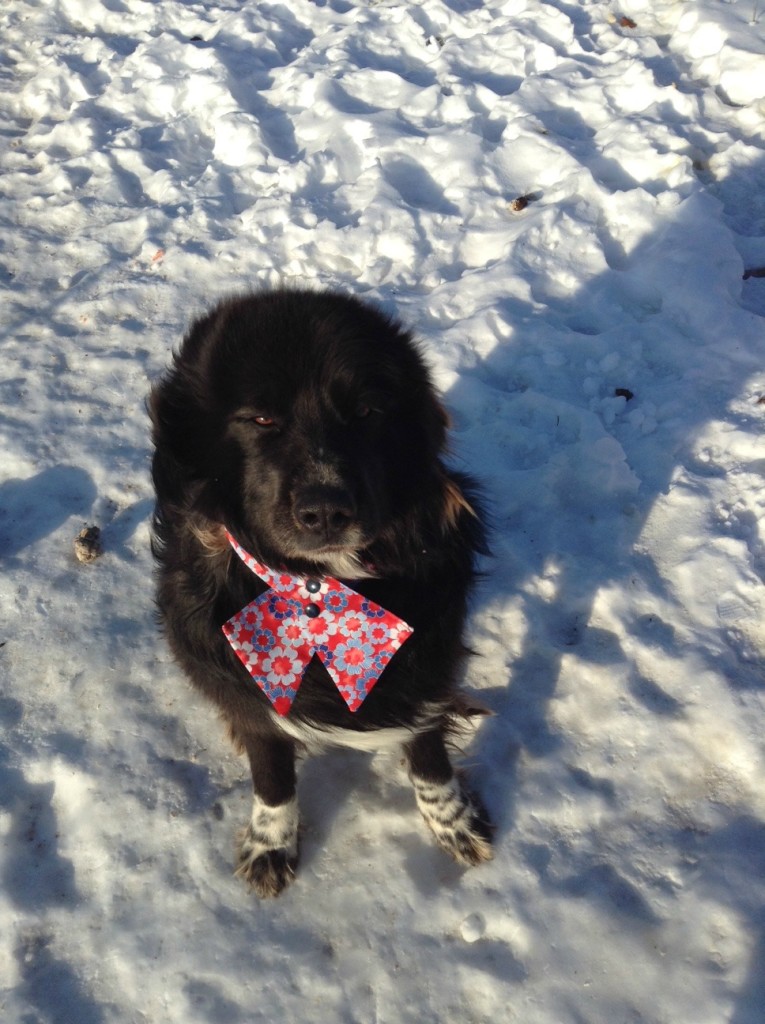 We got a cute collar for Padfoot to review and it was easy to put on him. You simply snap the fabric around your pooch's neck and make sure it's secure. The collars are comfortable for dogs to wear and aren't too tight around their neck.
Padfoot loves his new collar and we love how adorable he looks in it. Kohne Kollars are a great way to show support for shelter animals and a great way to make your pooch look super cute this winter!
Share and Enjoy