Papermate has come out with a great new line of pens that have been a hit in our family! INKJOY! We were pleased to be able to review Inkjoy 300 RT through Smiley 360.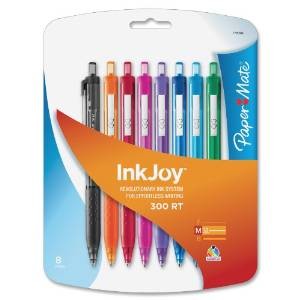 Inkjoy 300 RT features an extended rubberized grip for optimal comfort in writing. The translucent color-tinted body is modern and stylish, while the metal clip provides long lasting durability.
We REALLY like these pens! They are colorful and fun to use! We loved that the ink is the color of the pen! Sometimes the outer shel only houses a blue or black ink…but NOT inkjoy! They are "true" to their colors! I love having a color option when using a pen! It is so fun to write in pink, green, orange,etc!
The overall feel of the pen is wonderful. The rubberized grip is fantastic and the pen glides across the page effortlessly when writing! I would suggest this writing implement as a staple for work and home!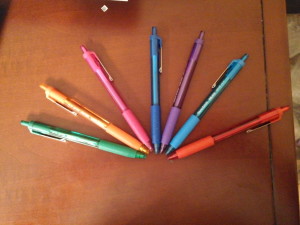 Check out the papermate website for more injoy love! 
Share and Enjoy