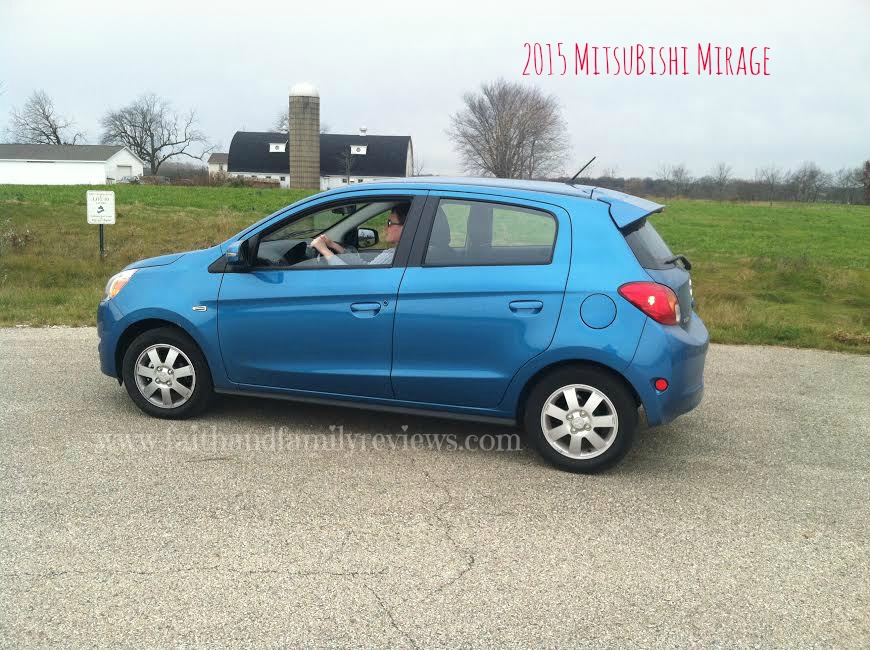 The 2015 Mitsubishi Mirage is a great little first car or starter car for college aged students, for a small family or for a second car to save on gas mileage…that's what I would love it for!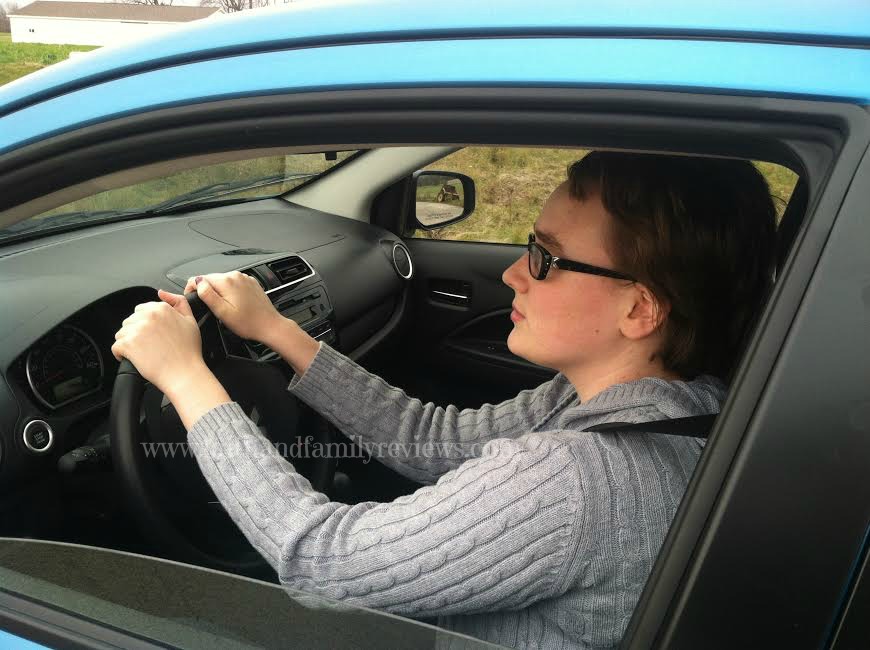 2015 Mitsubishi Mirage Review
Bobbie and I were able to drive this 2015 Mitsubishi Mirage in Sapphire Blue around town for a week in November. It was so much fun to drive! It was easy on gas and cute to boot! We drove the automatic version but there is a standard version (or stick shift) available. It would have been great to try the stick version though, but dear daughter has not yet learned how to drive a standard.
We loved the color, as it reminded us of my husband's 1992 Mitsubishi Eclipse.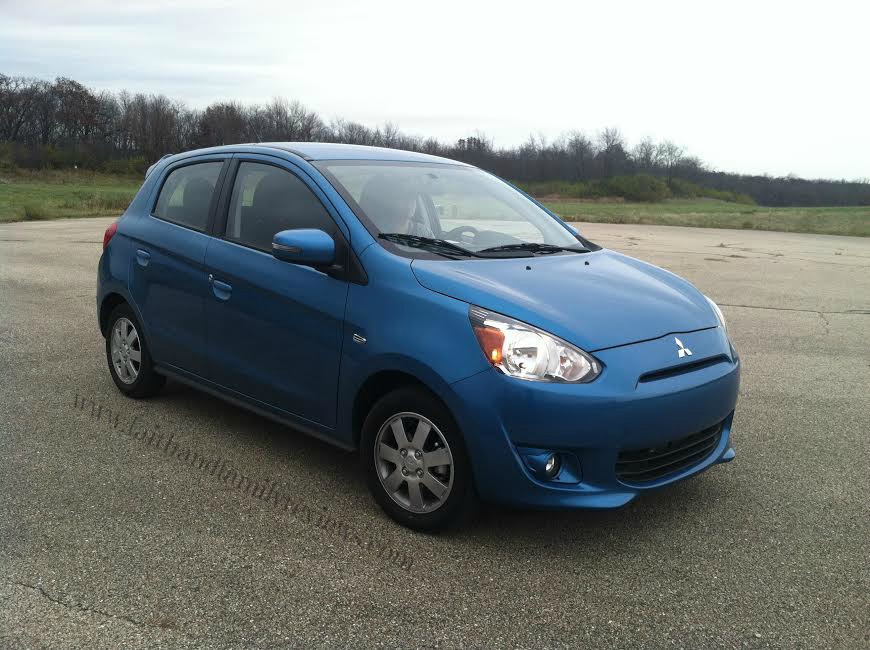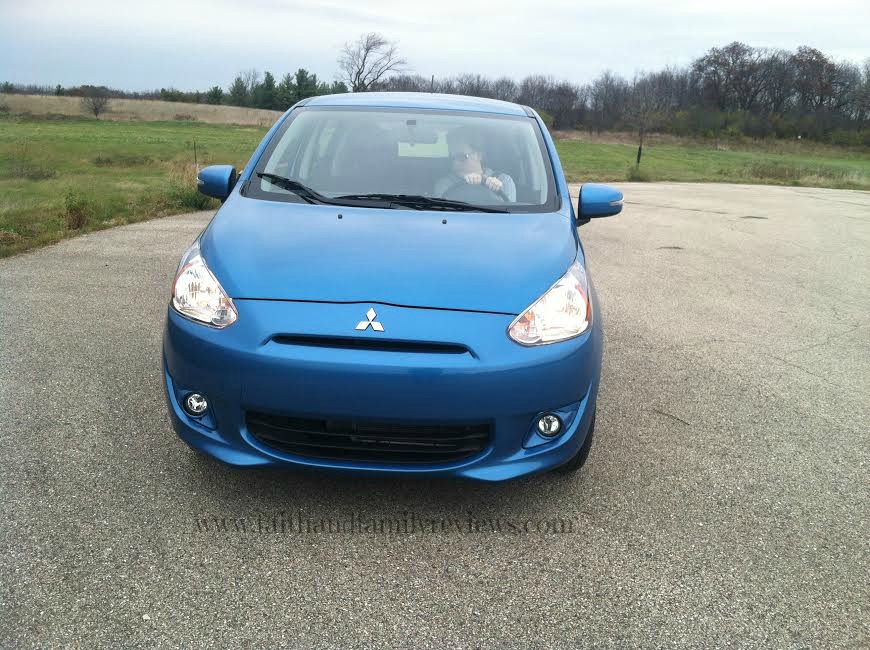 The Mirage handled well, even on corners, was easy to park and my 17 year old daughter LOVED driving it. It gave her more confidence and excited her about driving. Our vehicle is a large vehicle and very daunting to a first-time driver. I appreciated how much more confidence she had after driving the Mirage for a week.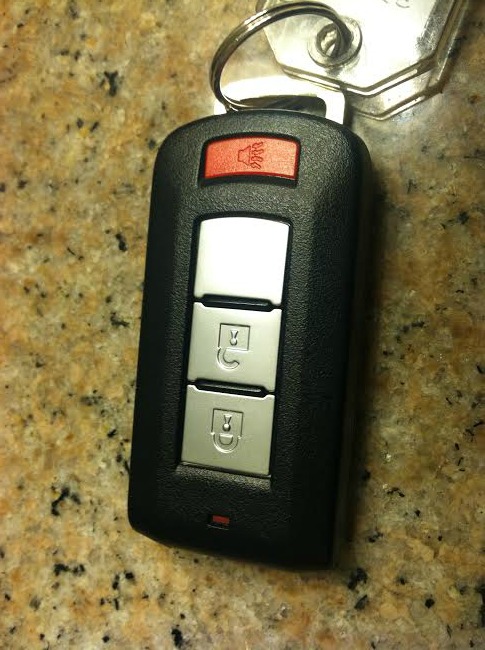 This car comes with a push button start, trunk and door feature. Pretty cool, eh? I still have to get use to all these new things and remotes that actually work to open the locks and start the car…comes from owning an older vehicle!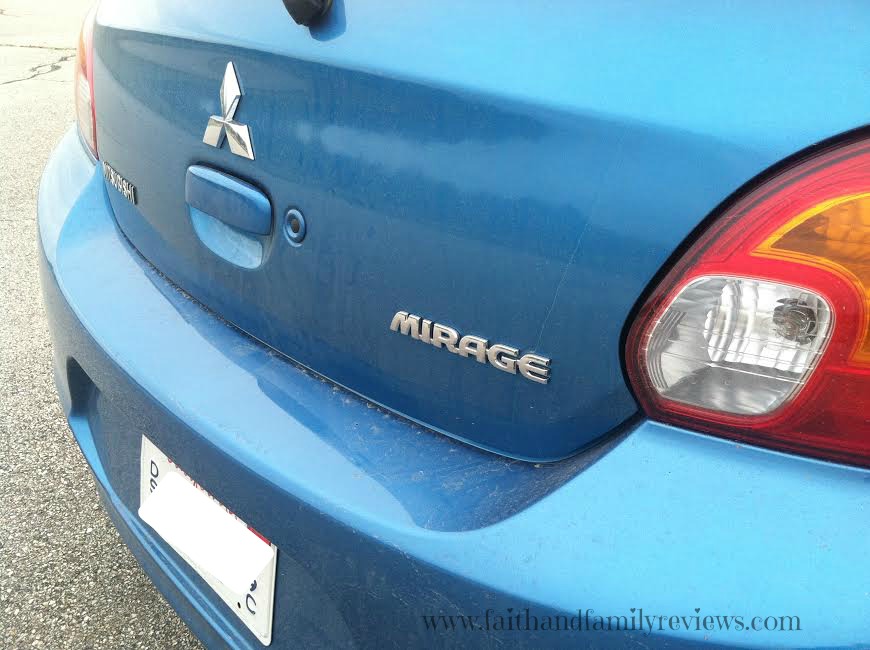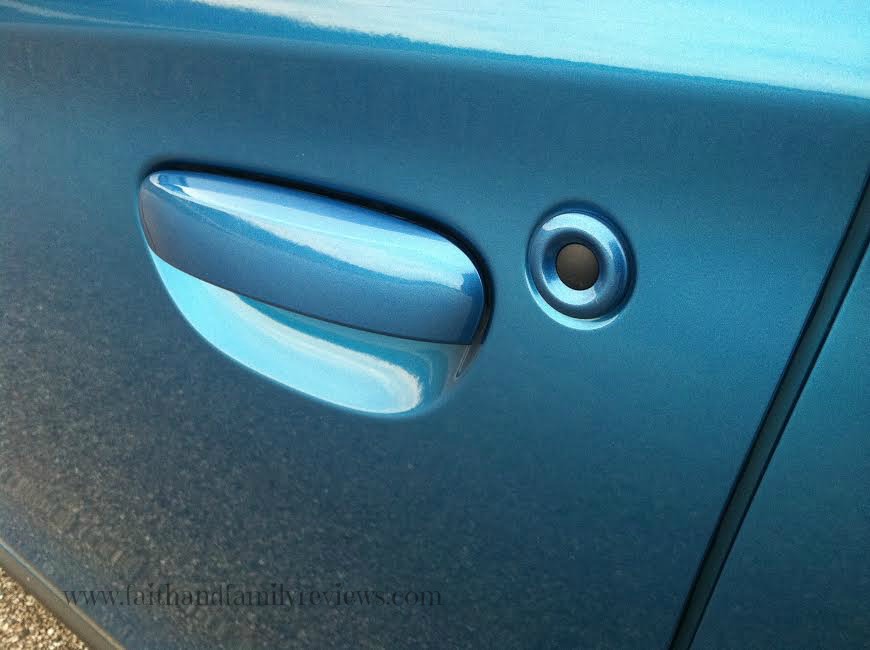 Other features:
Halogen headlights
Fog lights
Power windows and doors
14″ alloy wheels (they are so cute and little!)
USB port in glove compartment
Anti-lock braking system
Child safety door locks
Split folding back seat
LATCH child restraint system
and so much more!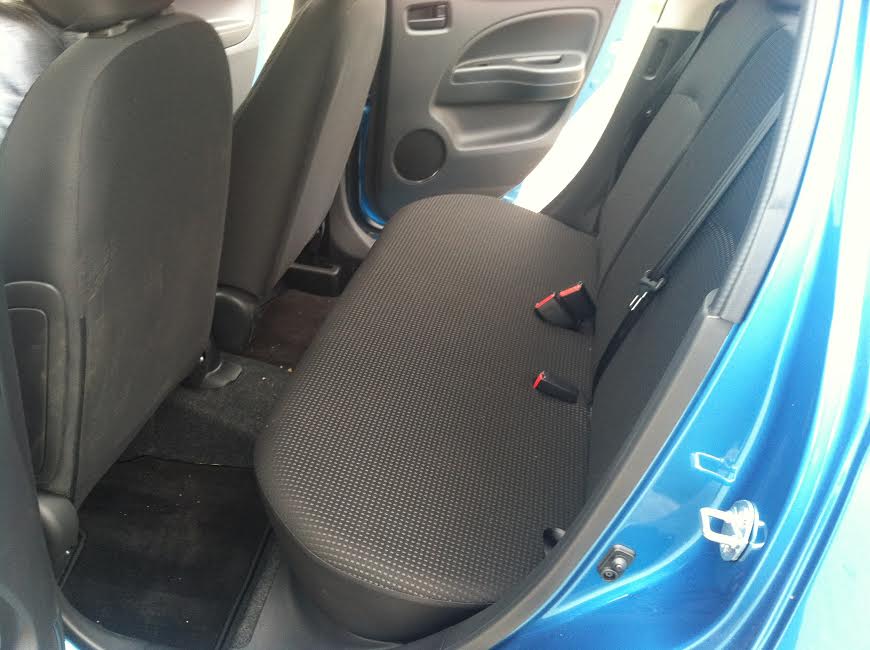 I was not too sure about how much room we would have in this little car, but it surprised me. We could fit three of our younger children, two in car seats in the back seat, though my 8 year old said it was not comfortable to sit all the way back. So I do not think it would fit three car seats, it would depend on their size. And depending on the height of the drivers, back seat leg room would have been limited for taller passengers riding in the back. The trunk is normal for this size car. It has 47 cubic feet of cargo space when the seats are down and 17.2 when they are up.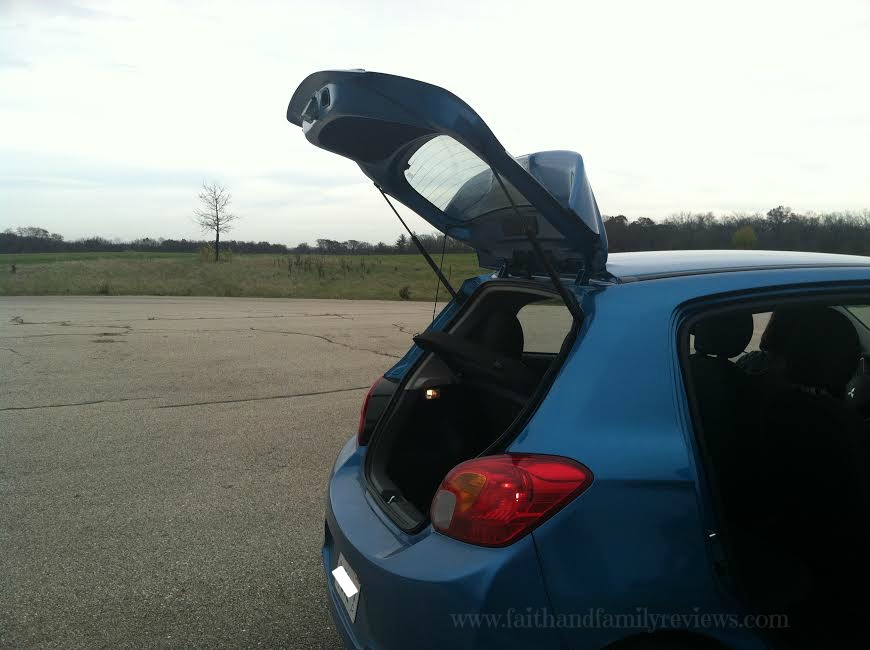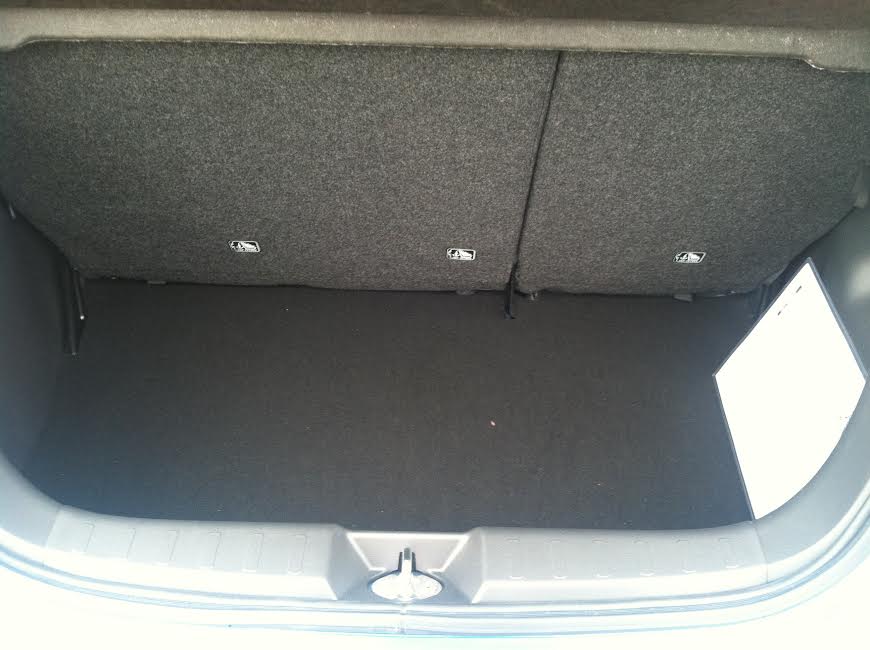 The interior of the car was nice. It included floor mats, cup holders, storage holder for phone or keys, radio, etc.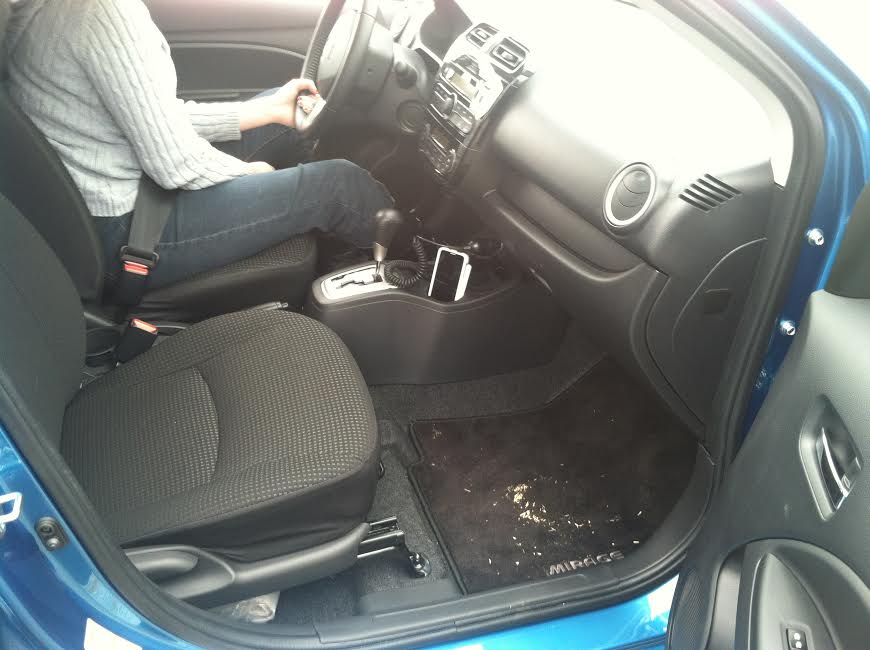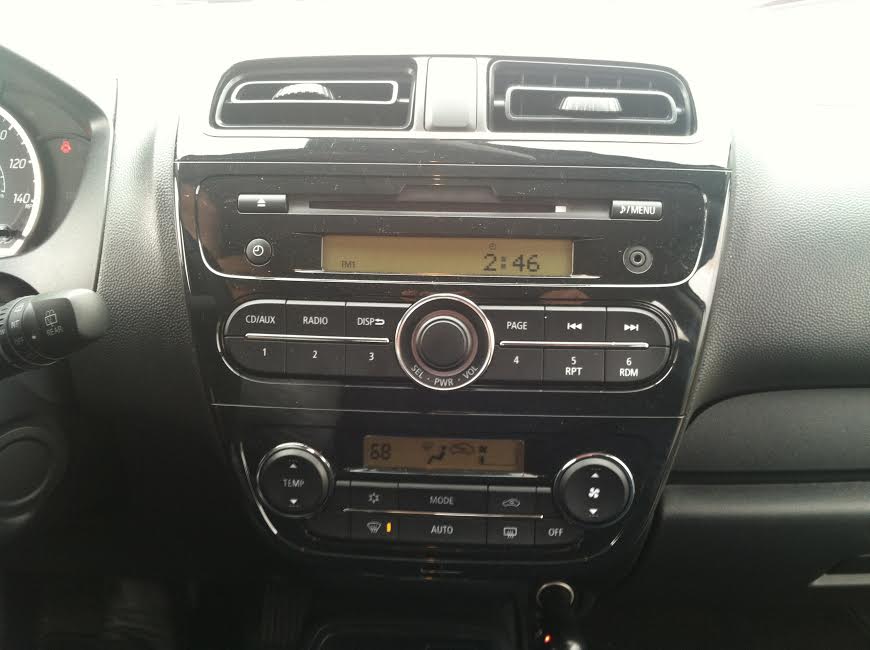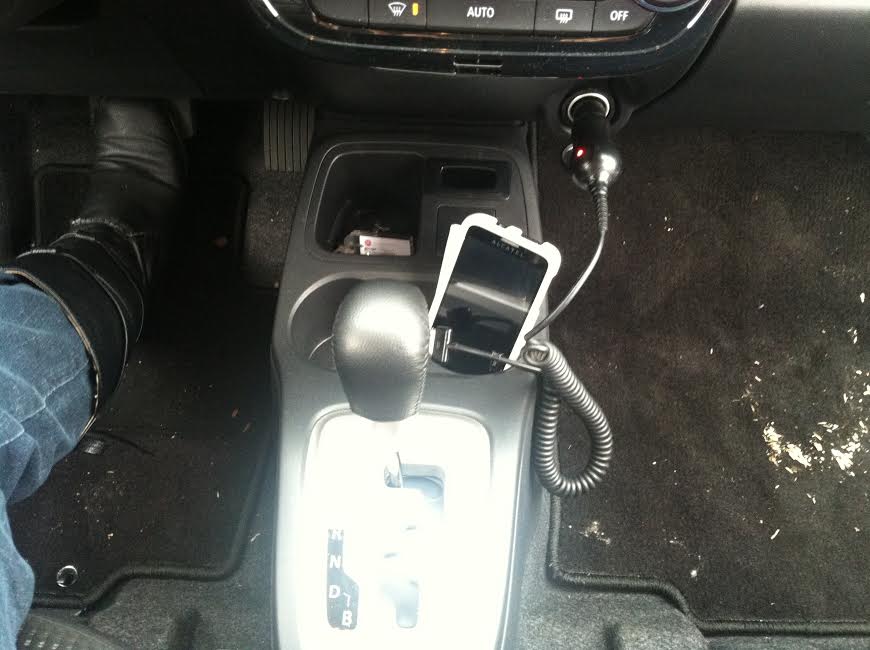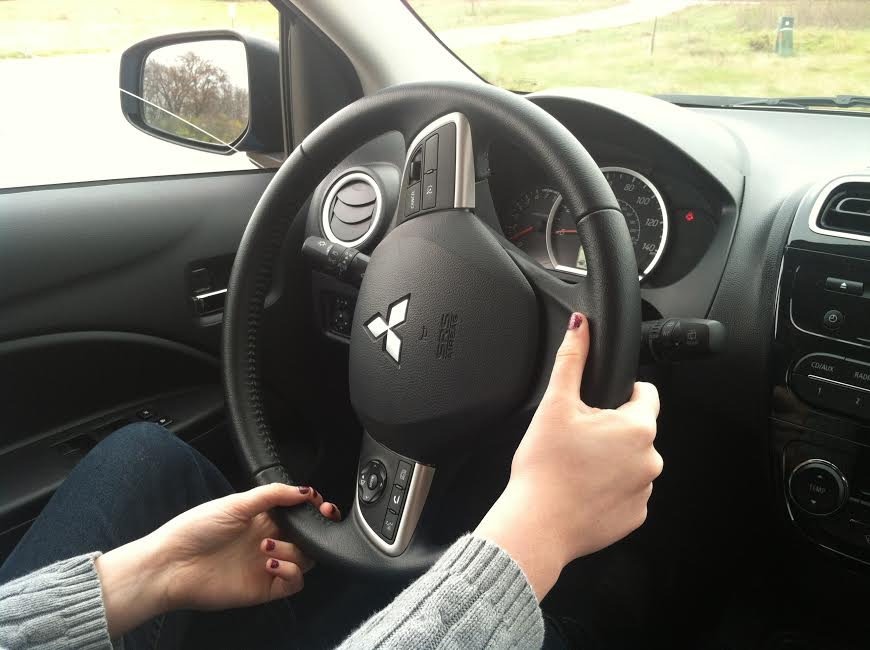 The doors contain a storage area for maps or personal belongings.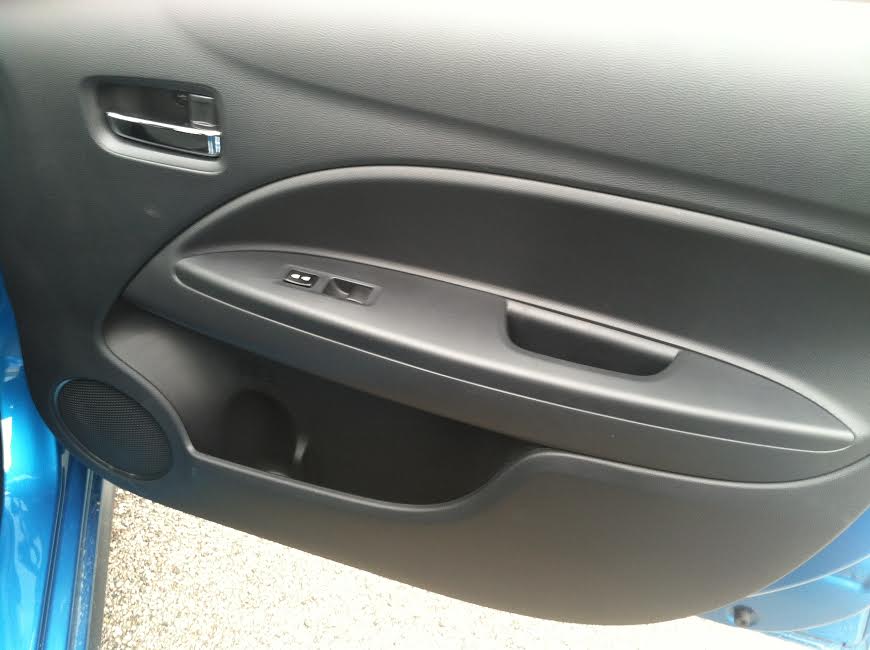 For those who are interested in what is under the hood. It has a 1.2L 3-cylinder MIVEC DOHC engine producing 74 horsepower and 74 lb/ft of torque. It averages 37 city miles/44 on the highway with customer reported 50+ MPG. I know we cut our weekly gas allowance nearly in half! We were pretty impressed.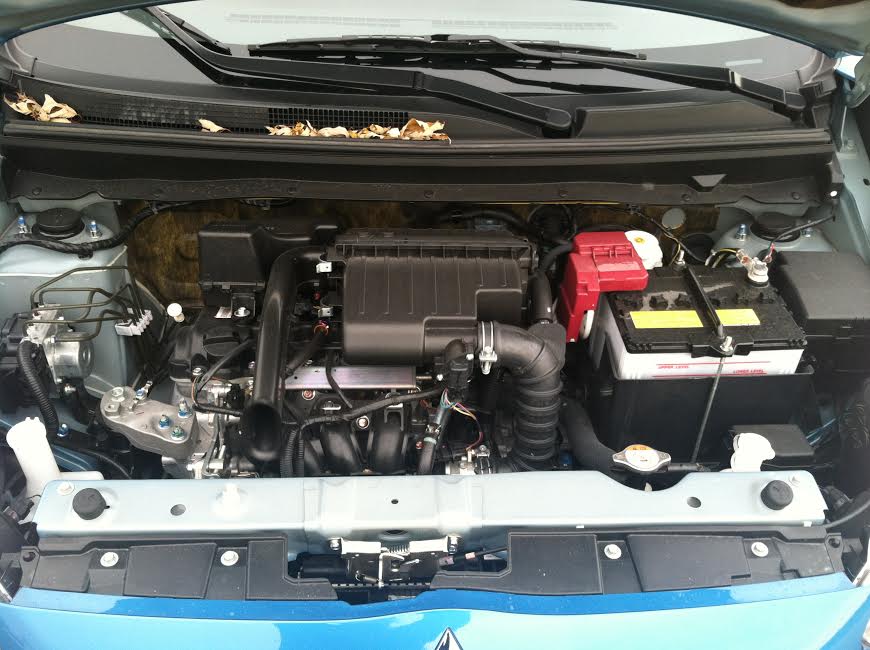 Not only is the 2015 Mitsubishi Mirage Cars.com #1 Ranking in "New Cars for Penny Pinchers" but it comes with 7 airbags! Yes, 7! This car comes with RISE (Reinforced Impact Safety Evolution) Construction which deflects and transfers energy away from its occupants. It was named to the American Council of Energy Efficient Economy's "Greenest Vehicles" list, which is very important to those of us trying to live a greener lifestyle.
The 2015 Mitsubishi Mirage starts at $12,995, the version we drove had a MSRP of $16, 205. It also comes in 8 different colors. We had so much fun driving this car!

Share and Enjoy