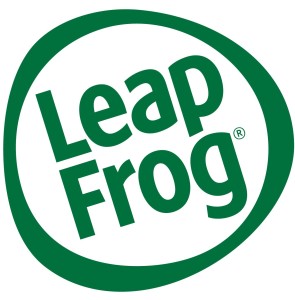 Just in time for Holiday gift giving!
Gaming just got smarter with LEAPTV active video gaming system. Kids can learn through motion as they jump, dance and more. With a library of 100+ LeapFrog educator-approved game cartridges, game downloads and videos, kids will never run out if fun!

The LeapTV system gets kids into action while teaching core skills across reading, mathematics, science and problem solving. Games adapt to each child's level ~ starting with age, and then automatically adjusting the learning for just the right challenge.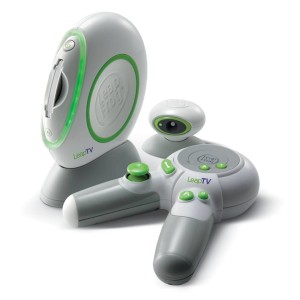 Designed from the ground up for children ages three to eight years old, the LeapTV video game system changes the way children learn by combining activity and movement with best-in-class educational curriculum. With simple and intuitive user interface, a motion sensing camera that puts a child directly in the game, a transforming controller that is made for classic gameplay and pointer control gameplay, plus audio prompts throughout the experience to help children navigate games and provide curricular tutorials, LeapTV                                                                     is the best first video game                                                                               experience for children.
The LeapTV system includes: console, motion-sensing camera, camera mount, transforming controller with wrist strap, HBMI cable, 16GB of memory and built-in Wi-Fi for downloads.
Our Review~
First of all I must say we are LeapFrog fanatics and LOVE the educational products and experiences that LeapFrog has provided our children throughout the years!
We are so blessed to have been chosen to review this extraordinary gaming system! This is PERFECT for our children! We have a similar gaming console (XBox Kinect) but it is not geared toward younger children like LeapTV. Our children took to the system like water! Their ages are 6, 8, 10… and yes even our ten year old had fun playing on the system! The children LOVED the games and my 6 year old did not even realize she was learning while she played…. it was great to see educational skills reinforced while gaming!
This is what we found when we opened the box: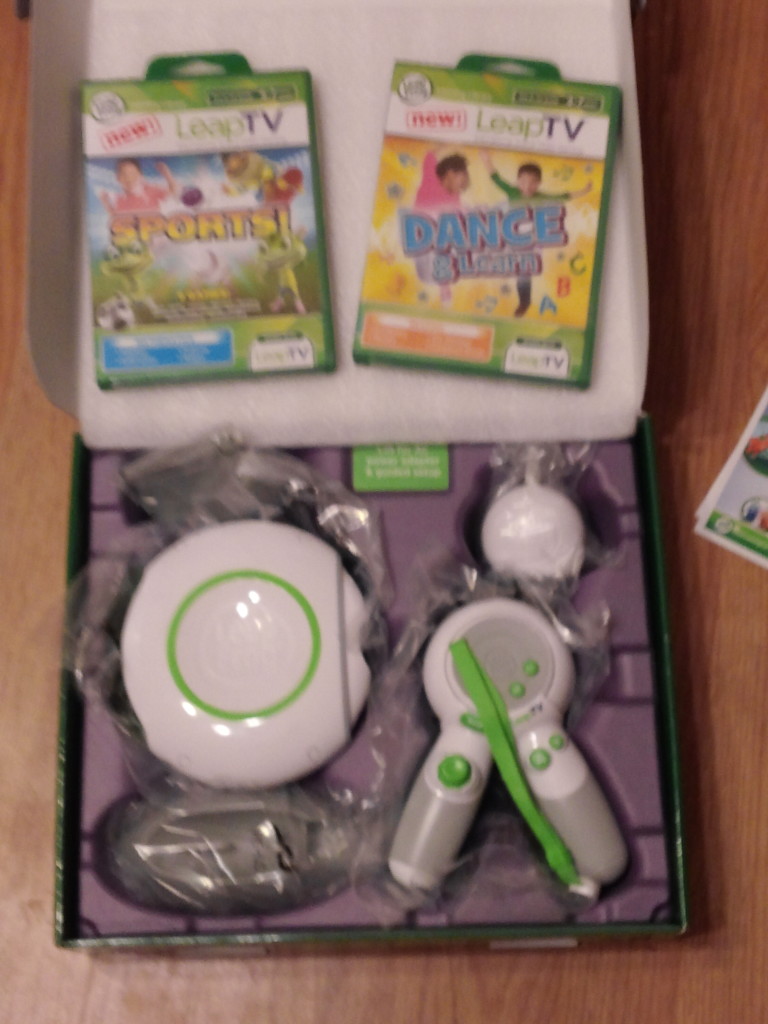 The system itself was easy enough to set up. We liked that the motion sensing camera actually sensed our 6 year old. In the past with our Xbox Kinect my daughter would often get frustrated because it would not recognize her as a player. Well, WELCOME LeapTV… it sensed her slight figure and allowed her to play uninterrupted during her entire gaming experience! I am very happy that she can now have a great gaming experience like her siblings!
We LOVEd the flexibilty of the game controller. The controller moves to accomodate iddferent postions. We liked this because different positions are more convenient for different gaming experiences.
We had a little house party to welcome our new gaming system. We had 8 children present from the ages of 5 – 11 … and EVERYONE had a great time trying out the system… yes even the 10 and 11 year olds had a blast! It was wonderful to see all of the children having interactive educational fun! The hit of the party was the capability of the system to take pictures of the guests while playing… the children loved it! I would post pictures but due to privacy concerns parents did not want the photographs shared.
Overall this is an AWESOME gaming system and I urge you to purchase this over any other gaming system you are considering…. it has so much to offer! In relation to other Big Name gaming systems LeapTV is more affordable (retailing at 149.99) and much more education than their counterparts!
Check out more about the system at leapfrog.com
Share and Enjoy