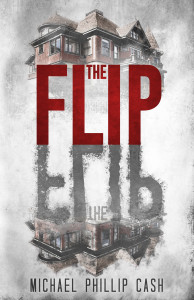 Julie and Brad Evans are house flippers. They buy low, clean out the old occupants junk, and try to make a profit. Enter Hemmings House on Bedlam Street in scenic Cold Spring Harbor, Long Island. Too good a deal to pass up, but with an ominous secret. The old Victorian Mansion has dwellers that do not want to be dispossessed. As the house reveals it's past, will the couples marriage survive The Flip?
This is another wonderful read by Michael Phillips Cash. I cannot express enough how much I love to read his novels. This is a great page turner … it is in essence a ghost story… very thrilling novel. The best part of the read was to read and be thrilled without violence or gore. Just old fashioned suspense! Very refreshing!
I urge you to pick up this book for a great read. Michael Phillips cash has done it again with a thrilling novel! You will not be disappointed!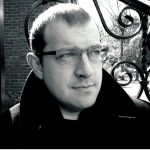 About the author: Michael Phillip Cash is an award             winning and best selling author of horror, paranormal,       and science fiction novels. Stillwell: A Haunting on Long     Island, The Hanging Tree, and Schism: The Battle for         Darracia have all been named to Foreward Reviews Book   of the Year Awards. Cash currently resides on Long Island   with his wife and children.
The Flip is currently on amazon in hard and digital copy.
Share and Enjoy