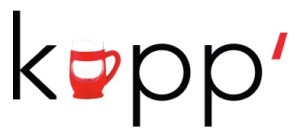 The Kupp' is an innovative way to help your children drink from a cup effectively and easily.  This 6 ounce cup is glass and surrounded by a silicone sleeve.  It is designed for ages 3 to 10.  It comes in 4 colors to designate Kupp's in your home.  The silicone sleeve is removable from the glass for better cleaning.  It will take a minute or two to put the silicone sleeve back on the glass. The glass used for The Kupp' is imported from Poland.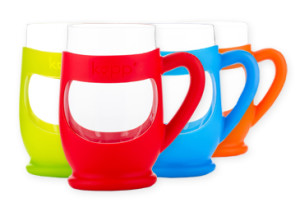 Just the Facts!
" The Kupp' is made in the USA using imported glass, all materials are sourced from environmentally-friendly manufacturers that adhere to EU and US regulations"
" The grip-friendly silicon sleeve is BPA/BPS free and made with medical and food grade silicon to prevent damage.  The sleeve does not have to be removed when washing, which makes cleaning your Kupp' very simple."
"All glass is recyclable, certified lead and cadmium free and is made from a pure soda-lime formula.  It is also dishwasher safe!"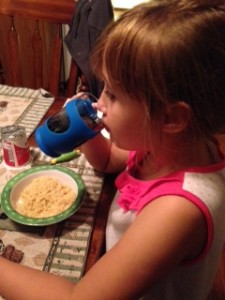 My daughter's Kupp' responsibility is after dinner my daughter is expected to take her cup and plate to the counter after dinner.  It has gotten to the point where do don't even need to ask, she does it right away.   She really enjoys  using the Kupp' and I enjoy that she likes it.  It's great she is using a glass cup.  I always worry about those plastic cups.
You can learn more about The Kupp' and see their latest products at thekupp.com.  You can also get exclusive access to discounts and special offers!  Don't forget to check them out at their social media sites too!
"I received this product for free from the sponsor of the Moms Meet program, May Media Group, LLC, who received it directly from the manufacturer.  As a Moms Meet Blogger, I agree to use this product and post my opinion on my blog. My opinions do not necessarily reflect the opinions of May Media Group LLC or the manufacturer of this product."
Share and Enjoy