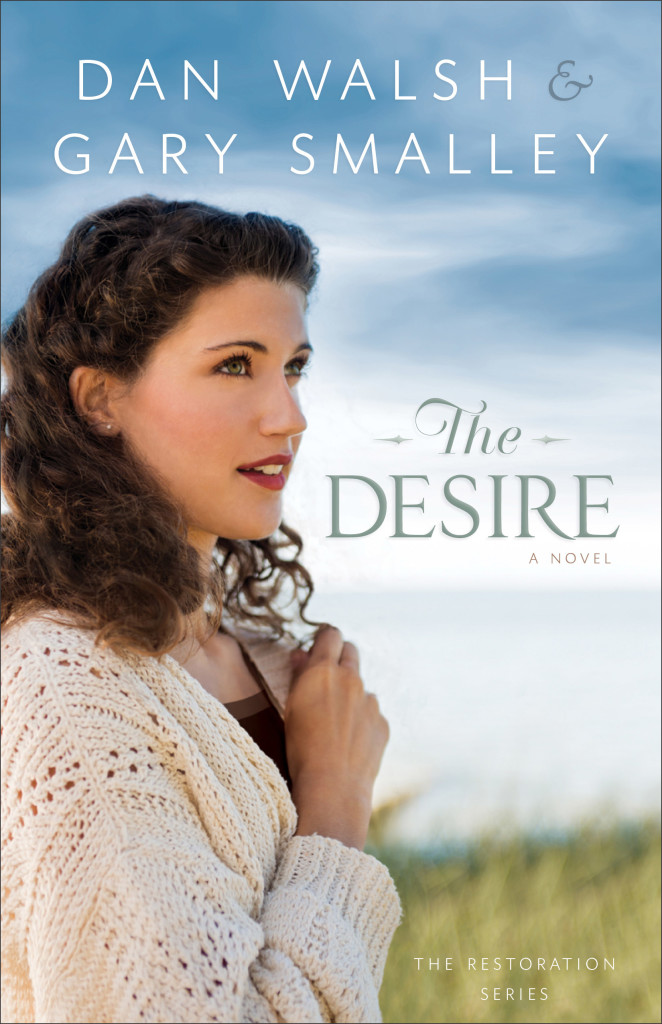 The Desire by Dan Walsh and Gary Smalley is the third book in The Restoration Series. It is about a young couple who has deals with infertility. This is a Christian fiction novel. The book also deals with crisis pregnancy, single motherhood, showing compassion and generosity as believers. It is a nice story.
I was naughty and did not write my thoughts down right after I read the book a month ago, which is when it is freshest for me. So I am relying on my daughter's thoughts since she just read the book over the weekend.
My 15-year-old daughter, B, says the book made her really think about the issue of humility and trusting God, which were spiritual themes in the book. She said both of these issues are areas she needs to work on personally.
B said she really liked the characters. She thought they were very well fleshed out and developed. She said she was proud of Christina (single woman facing a crisis pregnancy) for not choosing to have an abortion. She loved Michele's development both as a wife and daughter of Christ. B said Michele's parents, Marilyn and Jim were amazing people, as were the rest of her family. I have to agree. They portrayed what a Christian family should be like. B thought the contrast between the beginning and end chapters were beautiful.
B also loved going to Africa with Allan and Ray. B has always wanted to go to Africa since reading missionary stories and having a close personal friend serving as a missionary in Zambia. All in all, she really enjoyed The Desire.
We both really want to read the first two books of the series and we cannot wait for the sequel to this one to find out more about Christina's journey and that of Michele's brother, Doug. I missed the fact there was a children's lesson book, but B said she wants to read that as well.
I think this book has lessons in it, not just women or couples struggling with infertility, but lessons for everyone.

Share and Enjoy