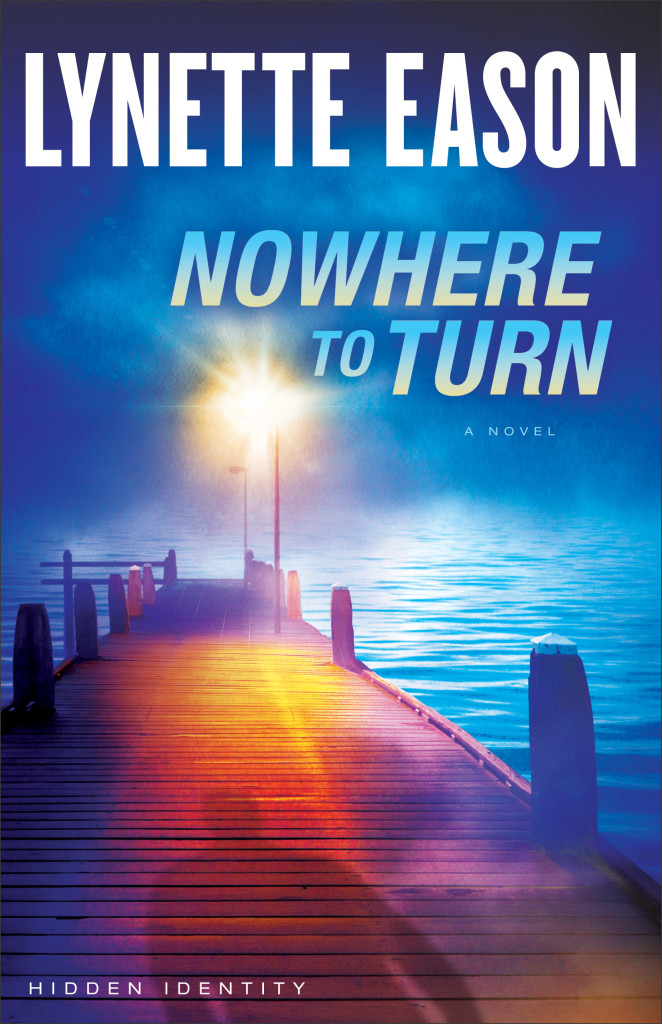 Nowhere to Turn by Lynette Eason is the second book in the Hidden Identity series. You can read my review to book one, No One to Trust, here. This book series is Christian fiction/Romantic Suspense.
I really liked this book. Once again, I was kept guessing and was rather surprised when one of the characters in the book turned out to be someone completely different. Even my 14-year-old mentioned she was not expecting that twist after she finished the book.
This book review fell due at an interesting time with the Ray Rice and Janay Palmer fiasco came to a head this week. Nowhere to Turn deals with the sensitive and hard (how's that for a contradictory sentence?) subject of domestic violence and abuse of women and children. The main character, Danielle Harding, of this book leaves her abusive husband and discovers there is nowhere to turn. She enlists Operation Refuge to help her escape the vicious cycle of abuse and violence against her and her 11-year-old-son. They literally run for their lives.
I liked the suspense of the book. It was fast paced. My 14-year-old loved the characters because they were all so different. This is what else she said, "At every turn in the book, I felt like I was with Dani and Simon. I loved learning about the other characters, about their fears and the things that made them go – their drive. I did not like Dani's husband, Kurt, or his brother Stuart. Stuart was creepy and obsessive with Dani. I loved the ending. The nice characters deserved happiness." I quite agree with her!
Two thumbs up from us!
Help for Domestic Violence Victims
If you or someone you love is suffering from domestic violence, please get the help you need. Dr. Phil's wife has a foundation that can help, visit https://www.whengeorgiasmiled.org/#home for more information. Other resources include: National Coalition Against Domestic Violence, Operation Refuge is a real organization and offers assistance or HelpGuide.org. Do not stay for the wrong reasons (#WhyIStayed) and carefully plan your escape.

Share and Enjoy