I have been looking for a power bank for a while now and found SHARKK's it is AWESOME!!!!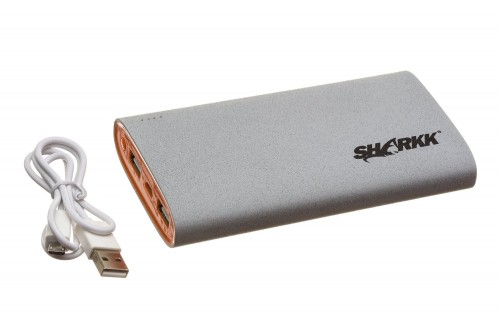 Ever since I was at Day Camp with my children this summer and found my phone continuously running out of battery and no place to plug in a charger I have been looking for a portable power bank! I was SO pleased to find that Sharkk makes one! As you can tell from my reviews I am an advocate of the brand…they are such a great company that stands by their products!
The power bank is 1000mAh and can charge a multitude of devices! I have an LG phone and it worked great with mine!!! I LOVE < LOVE < LOVE the fact that it can charge your device with FULL charges at least 5 times before you have to recharge the power pack… this is an added plus in my book!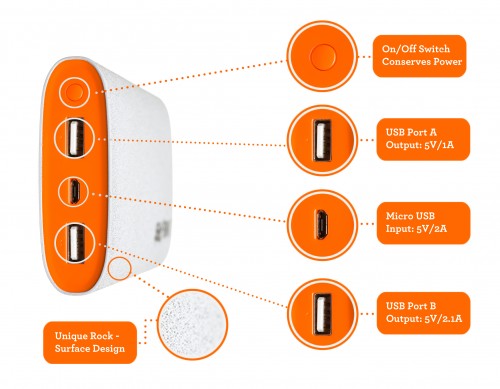 Additionally… the size is nice. I have seen smaller ones …but none that can recharge multiple times…usually the smaller power packs can only charge once and not as well as the SHARKK. I liked the size because it is the same size as my phone and i can easily lay my phone on top of the charger and it is a nice fit in my hand…or purse!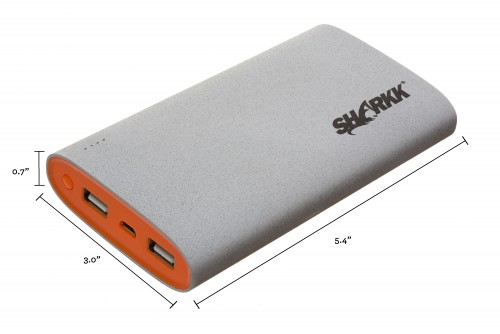 Here are the specs of the device!
Sleek, compact and versatile; featuring a specialized rock-surface design.
10,000mAh provides up to 5 full iPhone charges (2-3 for Samsung devices).
LED lights indicate power status and remaining charge level.
Dual USB ports for simultaneous device charging (Port A:1A, Port B: 2.1A).
Package includes: 1x 10,000mAh Power Bank, 1x Micro USB Cable, 1x Users Guide.
Just to let you know there is a 1500mAh charger available also which gives an extra charge…but for all intensive purposed the 1000mAh works just as well and I Am delighted with the product!
Visit Amazon.com to buy now …it is really a great price 19.99… The 1500mAh runs 28.99
Please visit sharkk.com for more information on this product and many more techie gadgets!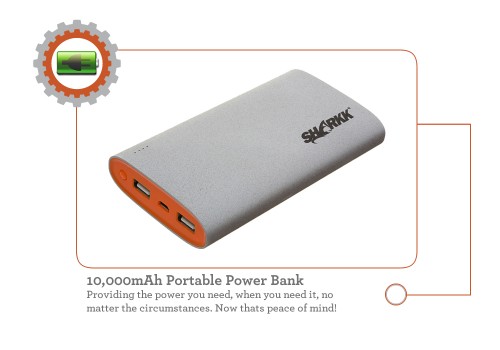 Share and Enjoy